Download Hollywood Story APK & play to become a movie star. Create a Hollywood star & nurture them to dominate the movie world with your most amazing charm.
Hollywood Story
For many, becoming a movie star is all they dream of, the paparazzi, the fame, the money, the finesse, and many more. But, for reasons beyond their control, this dream hasn't yet come to pass, and it'd take a game like Hollywood Story for them to whet their dream of becoming a successful superstar.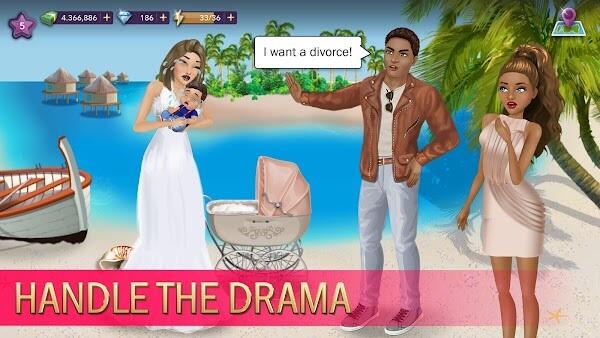 One of America's greatest actresses of all time, Marilyn Monroe, believes that "Everyone's a star and deserves the right to twinkle." And, to give you this opportunity to "twinkle," Nanobit has come up with an amazing dress-up game, Hollywood Story. This game offers you the chance to play among the league of world-famous movie stars, with you having all the control over your decisions and even fate.
Hollywood Story - Overview
A good way for you to whet your dream of becoming a great movie star known around the world for their impeccable delivery and talent is to play Hollywood Story. This game is an amazing creation from Nanobit Studios, allows you to create a character you've always admired. It's a game you could play as much as you like to enjoy what it means to be a super movie star.
This dress-up game's narrative is grass to grace story that allows you to rise to fame and become a Hollywood Story fashion star others can emulate.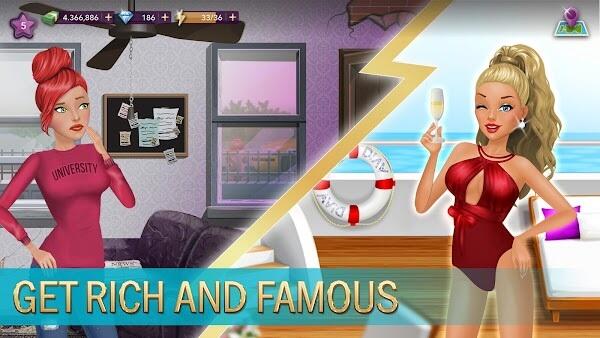 The game allows you to live the reality of a celebrity from start to finish. Hollywood Story allows you to dress like superstars, and the amount of time you change your wardrobe would determine your quick rise to stardom as a celebrity. As you progress, you'd also get to attend highbrow events & shows, appear on magazine covers, run interview shows, walk red carpets like a celeb would, get paparazzi, and even flirts with other celebs.
Where it gets a lot interesting is where you get to meet the love of your life and build an adorable family with them. In the game, you can even adopt a baby, raise pets, and take enthralling vacations around the world.
Many of the celebrities we know did not rise to fame only because of their acting prowess, they also did for their fashion inspiration and have gone ahead to build different fashion empires that people love. In the Hollywood Story game, you could also play mini-games that allow you to contribute to the fashion world with your own unique style.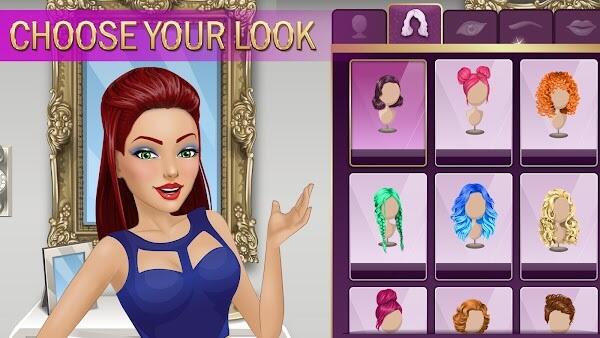 You can customize your character to wear any fashion style you feel comfortable in. The game also allows you to go head-to-head with others in the game to win Hollywood Story-free diamonds and other amazing rewards.
Amazing Features of Hollywood Story
Before you go ahead with your Hollywood Story download, let's examine some of the amazing features of the mobile dress-up game.
1.Stimulating Graphics
One thing Nanobit got right with this game is the stimulating graphics that come with it. Over time, you'd come to completely fall in love with this game's stimulating graphics.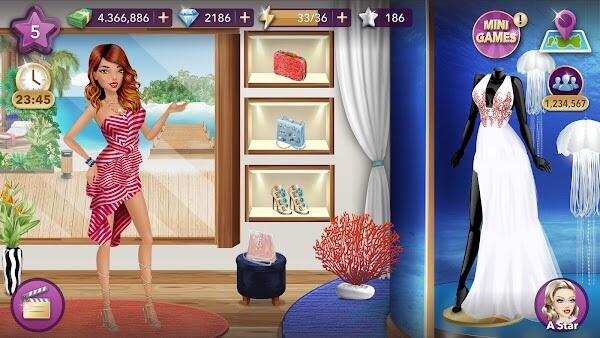 When you play so often, you could get immersed in the game and forget it is actually a game. That's how interesting the game's graphics are. Every event, action, and view of the game has been created to look quite closely to how they look in real life.
2.Celebrity Reality Fascimile
Another thing we'd be scoring Nanobit high on is the reality facsimile they were able to create in the game. Everything about a celebrity's life, from their low to their high days, has been simulated into the game for you to enjoy.
You get to enjoy living a celebrity's family life and personal time. You can find love, adopt children, raise a pet, and travel the world.
In this game, like a celebrity, you'd also be attending shows, walking red carpets, getting paparazzi, flirting with and dating other characters, building a fashion line, and interacting with your loyal fans.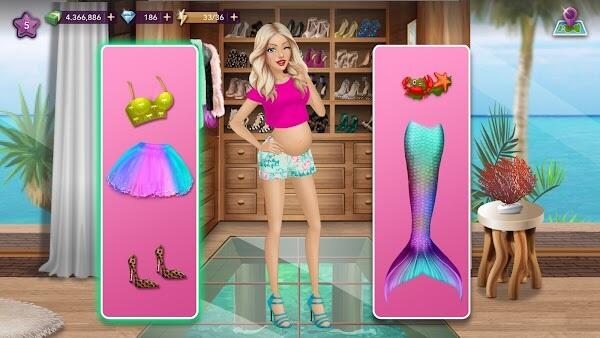 3.Ease of Play
Hollywood Story is a very easy game to play. Once you get the hang of it, you'd be able to live a celebrity's reality by controlling your character's behavior. Expand your wardrobe, have faceoffs with other characters, interact with your fans, and do as much to progress in the game.
4.Captivating Challenges
Many dress-up games like Hollywood Story gets boring over time. What makes Hollywood Story different is the challenges that make the game more interesting with every twist.
You'd be tasked to meet designers and stylists to expand your wardrobe. You'd also be tasked to date, make magazine covers, and interact with your lovely fans.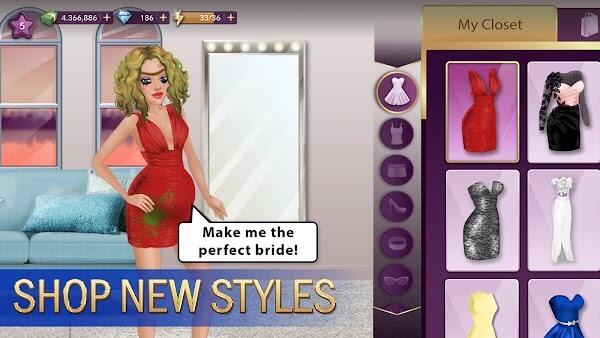 In the game, getting to make Hollywood Story unlimited money would take some real enjoyable challenges.
Conclusion
Hollywood is a great game, no doubt. It opens you up to the real life of a celebrity and allows you to whet your fantasies in real-time. The game is so interesting that you could earn Hollywood Story unlimited diamonds, date other celebrities, find love and raise children.
You can see it as a mobile game that helps you prepare for your imagined celebrity life. So, go ahead with your Hollywood story download now to keep the dream alive!
You could also go for the game's version to game access to Hollywood Story unlimited money and diamond so you could enjoy this interesting game on end.