Download Mutiny Pirate Survival APK and try to survive cruel pirate games. Dive into this island game with other players and try to stay alive till the end.
About the Mutiny Pirate Survival
Mutiny Pirate Survival RPG is an exciting action game where you are left to survive as a pirate in the Caribbean. The mobile game offers you a real survivor adventure where you have to stay alive on an abandoned island with the rest of your crew that is on your side.
From building forts and fighting through the wilderness to getting resources and looting other places on the island, there's so much for you to do while playing Mutiny. Unfortunately, when you start the game, you have no food or weapons and some loyal sailors on your side.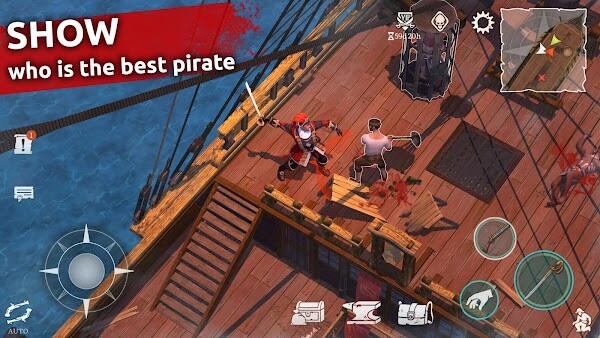 It also features an RPG theme where you try to survive while role-playing as a kicked-out pirate of a ship. You can explore the Caribbean Islands with different quests, missions, and opportunities for adventure. It's your chance to prove that you are the pirate king.
So, you have nothing to lose while playing the Mutiny mobile game. The mutiny was developed by Helio games and released on the 27th of October, 2020. It is also rated for teens, with content like violence and blood.
Mutiny Pirate Survival Gameplay
Mutiny Pirate Survival RPG is a mobile game based on the Caribbean Island. After experiencing mutiny on your ship, you end up stranded on a lonely pirate island with a couple of sailors who remained loyal to you while you were getting kicked out of your ship. You have no food or weapons and must try to survive on the dangerous island.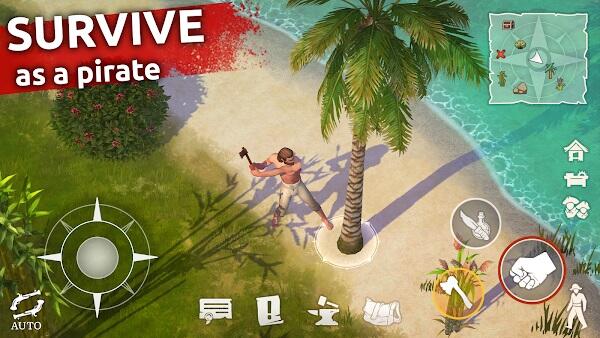 In this exciting island adventure, you must find your way through the wilderness and build a fort to protect your life and possessions. You have a team to control and will have to hunt wild animals to get food. There will also be other hostile pirates on this island that you must fight and loot to survive.
Another important part of the gameplay in Mutiny Pirate Survival RPG is the Taino Indian Tribe, which has different ancient secrets you can uncover while playing and going on an adventure.
There are different things to do in the gameplay. These include building a ship that you can use to escape and upgrading it with your rewards. You can also craft resources like your fort and more so that you and your team can survive.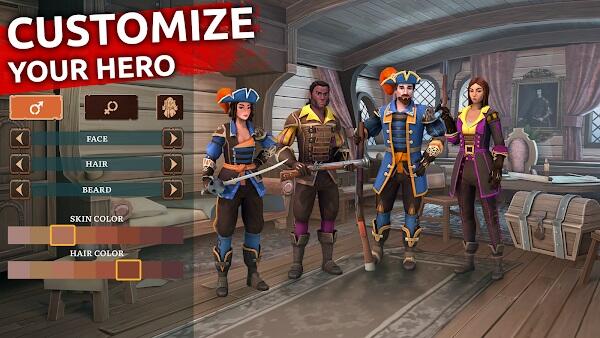 Take on exciting quests during the Mutiny game, and get impressive rewards whenever you complete the tasks. As you take on quests and try to survive, you also need to find a way to manage your pirate crew and ensure everyone is well taken care of.
Mutiny also features a temple of trials; if you complete it, you can become a warrior. Get rare resources to fortify the shelter where you and your crew are staying so you can be protected from any other pirate group. You can also loot the different pirate groups to get their rewards.
You can fight PvP battles and endure attacks from your neighbors. The game combines themes of EPG games, ocean adventure, and PvP survival games.
Game Features to Enjoy in Mutiny
There are different features to look out for when playing Mutiny Pirate Survival RPG. These include: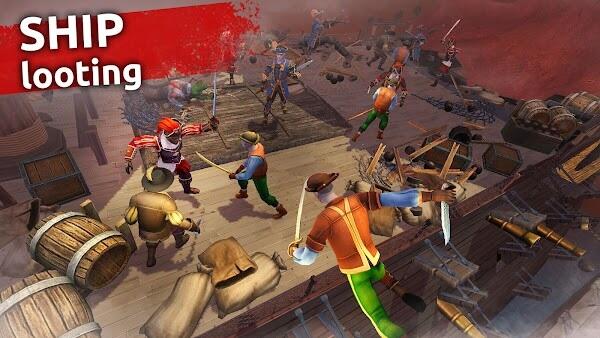 Build Your Island Shelter: In this island adventure game, you need to build a place for you to take shelter. You can create a fort for you and your crew with different resources and rare materials. Then, use various tools to make it stronger against other pirates.
Lead a Pirate Crew: You can lead your pirate crew from the moment you start playing. Appoint team members to perform different tasks like defending your fort and crafting items. You and your crew can also participate in island quests and look for rewards.
Craft Weapons and Armor: You can't fight against other pirate crews without weapons, but you need to craft yours since you don't have any weapons. The crafting system offers you all you need to survive, with over 100 weapons, armor, gear, and clothes you can create for yourself.
Gather Useful and Rare Resources: You can't survive on the island without important resources. You can collect wood, stock it up in your shelter, and get some tools for mining and creating weapons. As you explore the islands, you can get rare resources and items. You also need to eat and hunt animals to survive.
PvP Battles and Looting: There are also different player-versus-player battles that you can participate in while playing Mutiny Pirate Survival RPG. Lead your pirate crew to attack other pirates on the map. When you get through the defense, you can get their treasure chests and fight them to survive.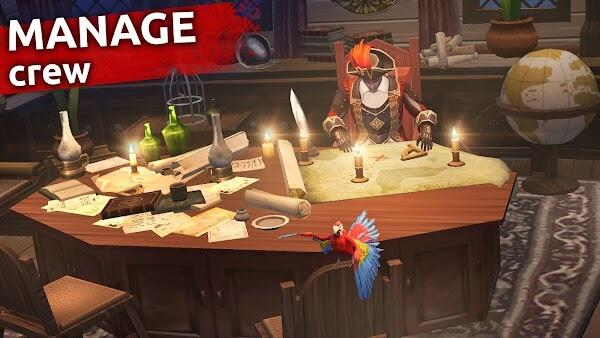 Explore the Island: While playing the Mutiny game, you can also check out the entire island. Check out the abandoned islands and befriend the Indian tribe of Taino. Survive the sea of sharks, and fight hostile pirates in the archipelago.
Trade on a Merchant Ship: Mutiny also features trading on the merchant ship. Different merchants stop by the island to sell or exchange their rate resources. Find merchants located on the map and upgrade your boat.
Different Events for Better Gameplay
Mutiny Pirate Survival RPG features exciting events that you can take part in to enjoy the game. Some of these events are time-sensitive, so you should look out for them before participating. Check the Island of Wrecked Ships on the map, where you can get rare items for building your ship and participate in different events.
Conclusion
Mutiny Pirate Survival RPG is a fun game to play, offering you diverse survival adventures and battles with other players. This is one game that will keep you engaged from start to finish, as it does not get repetitive. You can join millions of players worldwide with a combination of PVP battles and RPG gameplay. From the beginning, you can start your pirate adventure.