Download Tabou Stories APK to become the main character in fantastic love stories. Live out your taboo fantasies and make exciting choices that will impact your story.
An In-Depth Description of Tabou Stories
If you have ever imagined becoming the main character – all the spotlights on you – of your favorite movies and TV shows, then this game is perfect for you. Tabou Stories allows you to become the main character in exciting love and thrilling stories. With this game, you can make your secret dreams come true through the choices you make. Every choice you make is essential as they significantly impact your story – navigate the story, dress in beautiful outfits, and fall in love!
Tabou Stories Android was published by Nanobit and allows players to explore their fantasies, awaken their hidden desires, and spice up their life in every aspect. Now, you can dive into the world of romance and drama and cause a little trouble on the side by making people fall in love with you and seducing other people's husbands. The good thing is that you decide what happens in your stories because you have the power to make the decisions.
Tabou Stories Android is perfect for people who secretly crave drama and want to be at the center of it. Players get to choose the story they want to play in, customize the major characters, follow the storyline to the end and make certain choices that will affect the storyline. It is just like you live your life, only this time; it is virtual. You are in complete control, and every decision you make will affect how the story will end. You can try out Tabou Stories if you want to play interactive novel games.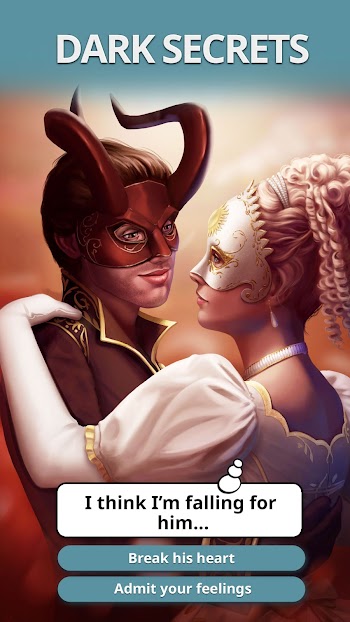 The Tabou Stories latest version has many stories that you can choose from. You will certainly find your ideal story in this game as there are different genres at your disposal. Every story has different chapters that you can enjoy during your free time – it is almost the same as reading a novel, only this time, you have total control. Your character is always the main character, and you can customize and change the outfit, the shape, the accessories, and the look of your character in general.
In the Tabou Stories latest version, players will have to deal with the consequences of every action, good or bad, just like in a real-life setting. So, what are you waiting for? Download Tabou Stories for Android to become the center of attention in every story you play.
Features of Tabou Stories: Love Episodes
Now that you know all about Tabou Stories,
let us look at some of the exciting features this game offers.
Tons of Stories
Of course, this game's major feature is its wide variety of stories. With Tabou Stories, you can never run out of what to read, and you will always find content that suits your taste. As stated above, every story has different chapters, and your decisions determine how the stories will end. The stories in this game are divided into different genres – romance, drama, and many others – and they all have a summary, so you know what you are getting yourself into before you play.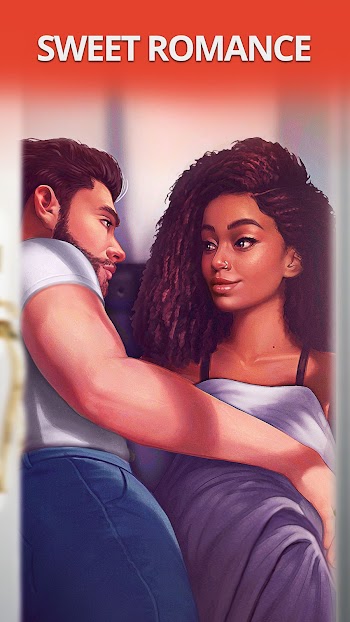 Some of the stories you can find in Tabou Stories include:
The Auction: this is a story about a mysterious billionaire who buys your companionship for a whole week. This billionaire is different from all the men you have ever met; he is cold and certainly not caring, but you believe that his cold exterior is just a way to cover up deep feelings and a painful past.
Will your feelings be right or wrong at the end of the day? Is he the type of man you want, and can you keep up with his demands? Will you fall in love with him or draw a line between business and personal feelings?
Bodyguard: this is the typical you fall in love with a man who was hired to be your bodyguard story. But the one thing that is not so typical about this story is that you are married! Your love for your bodyguard keeps increasing with every dangerous situation that takes place, but does he feel the same?
Every chapter in this story is filled with drama and romance, and it is your choices that will determine if you have a happy ending or not.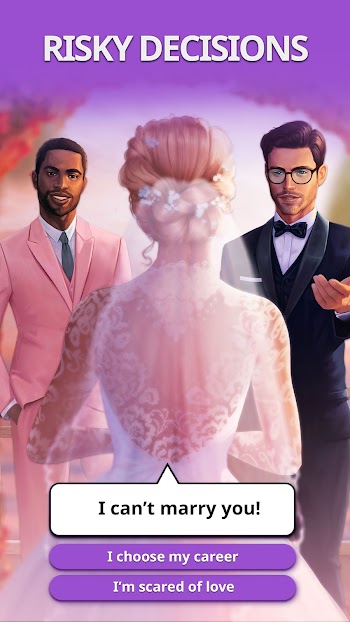 Office Affair: in this story, you are a beautiful and talented lawyer and an office flirt. Your boss is an arrogant and narcissistic person but also very handsome and charming. From the first time you met him, there was a spark between you two, and now you are torn between focusing on your career or your hot boss.
Do you think you could keep things professional between the both of you? Can you focus on your job with him around? Or maybe you will end up falling for your client instead – it is all up to your choices.
Make Choices
Tabou Stories is all about making choices – your game, your choice. You control everything that happens, and you get to decide the outcome of every story you play. Your relationships with people will develop based on your words and action. You can choose to love someone till the end or lead them on to get whatever you want. Your choice determines the ending of your story because, in this game, you are the master of your destiny.
Dress Up However you Want
Your dressing represents who you are, and in Tabou Stories Android, you can dress your character however you want. Choose whatever you want from the wide variety of choices available. It is up to you to choose your style; through your character, you can explore your dream fashion style.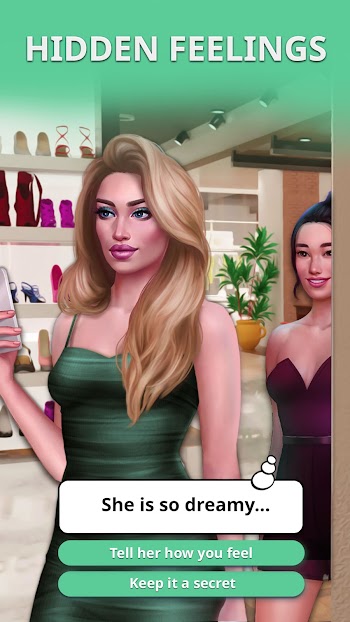 Other Features Include:
Players can customize their avatar to look exactly how they want.
Develop a relationship with different characters in different stories – will you be enemies, lovers, or friends?
Tabou Stories has a constantly growing collection of stories to choose from.
Conclusion
Dive into a world of interactive stories where every choice you make matters with Tabou Stories. Our site offers a straightforward Tabou Stories free download process so that you can get right to it!


Join Telegram Group
Download Tabou Stories APK to become the main character in fantastic love stories. Live out your taboo fantasies and make exciting choices that will impact your story.