Download and install Supreme Duelist Stickman APK and fight another stickman character. Win by destroying the stickman or pushing him off the field.
Interesting Details about Supreme Duelist Stickman
This is probably the most fun and funniest game you will ever play. If you have some spare time to kill, you can do that by downloading this game.
The simplicity of stickman games has always delighted players in graphics and gameplay because it brings people a feeling of closeness. Not just games, stickman is also successful with animation due to its easy-to-understand expression and clear messages. As a result, many products in this niche and genre have been attracting a lot to the entertainment industry. Regarding the gaming market, such games as Mr. Bow and Stickman Legends come to mind.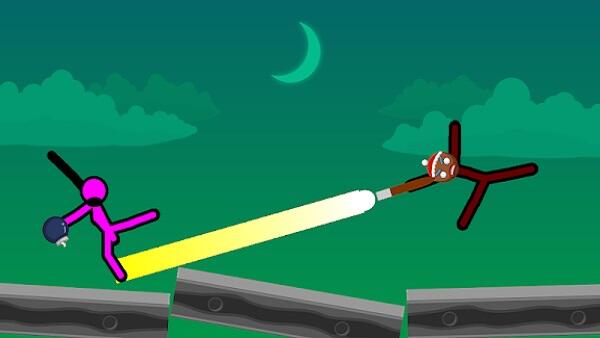 Now, in the spirit of stickman, a new game style created by Neron's Brother called Supreme Duelist Stickman comes. This game was launched in 2019, has received several positive reviews ever since, and has generated over 100 million downloads on Google Play Store alone.
Description of Supreme Duelist Stickman
Battle in various locations: There are maps that you can unlock to explore other places.
Even though the characters in this game are simple, the game setting and general action are pretty intriguing.
Gameplay
If you are familiar with Shadow Fight 2, you will notice both games' similarities. This game will throw you into a fight against an enemy. The 1v1 fight has only one rule: kill your enemy or push him off the ring – those are the two ways you can win the game. However, even though this game is similar to Shadow Fight, the gameplay is pretty different.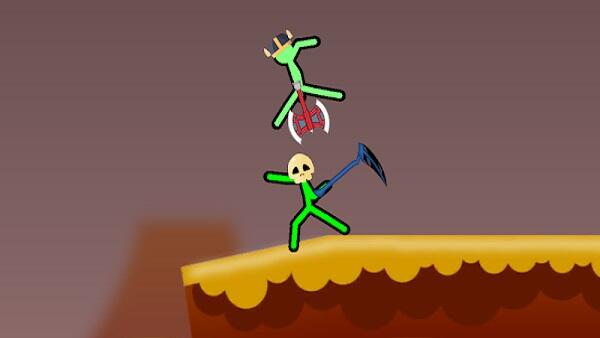 In Supreme Duelist Stickman, you are equipped with a random weapon similar to your opponent's. But what differentiates the game from other games is its controller. This game will eliminate all buttons, such as magic, jumping, hitting, and so on, and then integrate the two major moves of the game into one virtual key. You can drag the button to any side to control the character's movement and make the weapon in the right direction.
To eliminate your enemy, you must poke them with your weapon or push them with enough force to throw them off the field, depending on the weapon at your disposal. Besides, each weapon has its unique function and use.
Multi-Universal Characters
Before engaging in the battle in this game, you can make a little change to its appearance. There are many skins, and several characters from several movies and games will gather here. Luffy, Naruto, or even Santa Claus and several other characters are available for you to discover.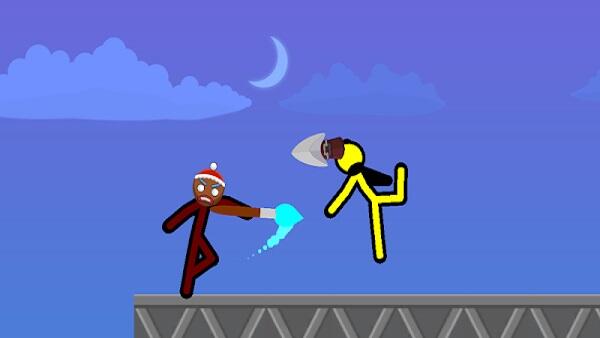 This is pretty similar to the weapon. When playing this game, you can use interesting weapons, such as Captain America's Vibranium shield or Thanos's Infinity Gloves. Besides the various numbers, there is a difference in both special functions and usage. A few small steps from navigating the virtual button will activate the special ability of each weapon. The wise use of these weapons could go a long way in helping you with the game, especially a particularly difficult aspect of it.
Several Fascinating Modes
Because it is an offline game, you don't need any signal to upgrade to online mode, but this game still offers several different modes for the players' satisfaction. A player mode will initially transport you into the 1v1 arena to fight with the AI. After that, you can select weapons and design the expression of you and the AI. In this game, the rule is a process where you fight as long as possible until you become bored and return Home. There are various difficulty levels. 1 is the easiest level in the game, and 9 is the hardest.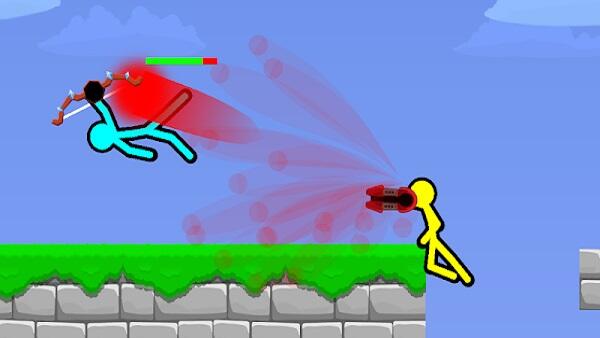 The 2-player mode follows suit. This is the part where you can play the game with your friend by connecting either WiFi or Bluetooth. The rules here are also like those of the first mode. The only difference is that you will fight against other players instead of the game's AI.
The Survival mode is a very interesting aspect of the game. You will be included in maps specially designed for this mode when you play in this mode. Several AI will turn up in a large number to attack you. Your mission here is to defeat as many AI as possible and ensure you score a high point before the ultimate defeat. You can invite as many friends as you want to play the game with you.
Added Features of Supreme Duelist Stickman
Energy shield (if you activate it, the stickman can bed down)
Instant KO (you can activate lava, water, etc. to destroy enemies on time)
Gravity
Create your stickman warriors
Various modes
2D stick fight battle
Realistic ragdoll stickman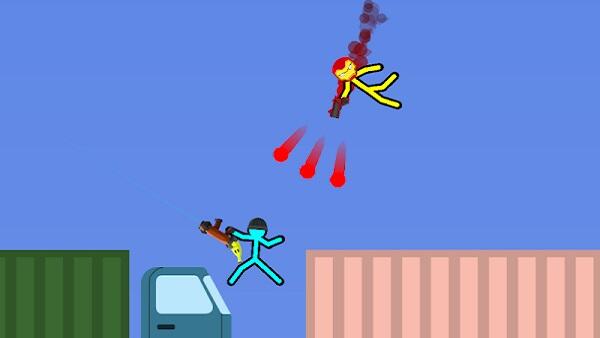 I player, 2 players, and survival mode are available
Play and unlock new and special skins
Simple control
Several maps
Several battle locations – in the middle, on the roof, etc
Several diverse characters a player can choose from and create their character style
Diverse combat weapons – sword, bow, spear, etc
Simple control – makes accessing the game easier for players.
Special Combat Weapon
Besides using your power, your character can select from several different combat weapons to kill enemies; such weapons include spears, bows, and swords. You must practice regularly if you want to effectively use these weapons. You must also know how to apply the weapons in a difficult situation. This will enable the character to adapt to all levels of play and whichever terrain you are playing on.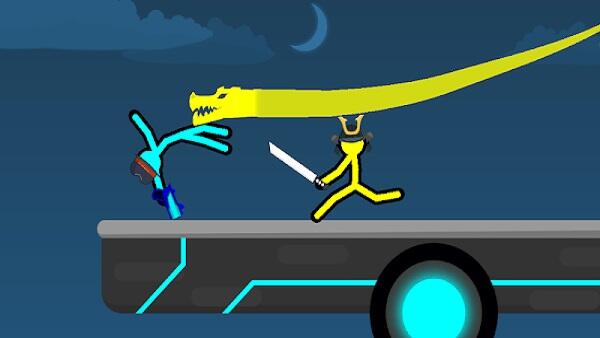 Beautiful Battle Locations
This game has a rich combat terrain, familiar places like in the air, stakes planted in the sea, roof, and so on. You will face different challenges with each battle terrain. Arm your character with the right fighting skills.
What's New?
New social media button (TikTok has been included)
Bug fixed (snowflake, blades)
Conclusion
This game, in all fairness, has pretty simple graphics compared to other stickman games. The graphics are not 3D, and neither is it fanciful, but it still mysteriously makes players get addicted to it.


Join Telegram Group
Download and install Supreme Duelist Stickman APK and fight another stickman character. Win by destroying the stickman or pushing him off the field.