Download Sup Multiplayer Racing APK for Android – one of the best racing games of all time – leave your rivals in the back and make it to the finish line in one piece!
An In-Depth Description of Sup Multiplayer Racing
As the name implies, Sup Multiplayer Racing is a multiplayer car racing game where players race cars on the asphalt. All you have to do is become number one and make it to the finish line in one piece. To do this, you must leave your opponents in the dust, fly off with boosters and push your car to the limit. Do you think you have what it takes to emerge number one?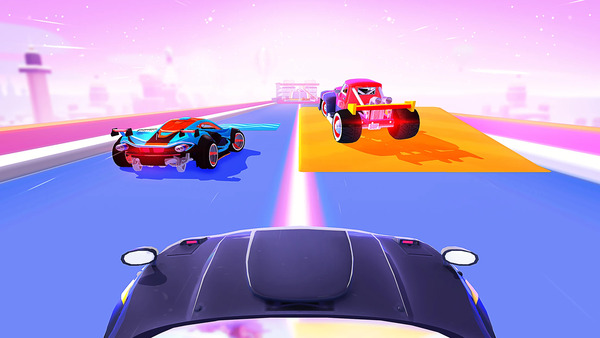 Sup Multiplayer Racing game is a car race game where players have the opportunity to compete against other players from all around the world at the same time. Players can jump over other players, skid, and then use turbos during the races. As stated above, players have to use different methods to emerge as the winner as there are no rules while on the track.
Sup Multiplayer Racing's latest version is designed in an arcade-style action, and players have a wide selection of cars to choose from – they can choose what suits them best in terms of style and power. Players can also buy new vehicles and upgrade the ones they already have in between races. You can improve your car's weight, maximum speed, and acceleration for upgrades. You can also change your car's color as each vehicle has different paint jobs.
Sup Multiplayer Racing is quite easy to understand, and the controls are very straightforward. On the left side of the screen, you have the turbo button, which enables you to drive faster. On the right side of the screen, you have the button you can use to change lanes. If this button is pressed while you are in the air, your vehicle will twist.
Three main things make the Sup Multiplayer Racing game a user favorite. The graphics are quite eye-catching (the races are colorful), players can enjoy both short and hectic races, and lastly, you can play against other players from around the world or compete with your friends. This is an exciting game that is an excellent choice for lovers of racing games.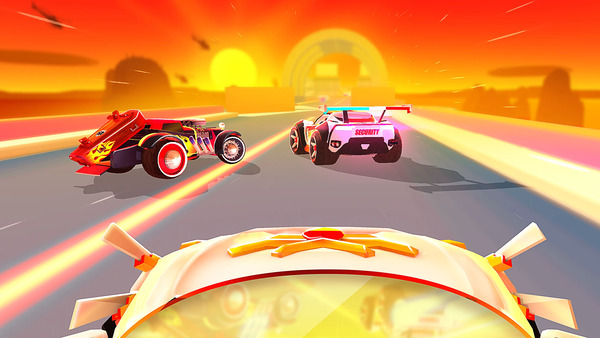 Sup Multiplayer Racing was published by Oh Bibi and is a mix of beautiful graphics and dramatic gameplay. Sup Multiplayer Racing download process is simple, and the game is available on Android and iOS devices.
Features of Sup Multiplayer Racing Game
The Sup Multiplayer Racing game has so many exciting features, which are highlighted below.
Gameplay
Sup Multiplayer Racing game is somewhat like every other asphalt racing game; it is easy and simple to play but a little difficult to master. What makes this game different from most racing games is that it was developed to be interactive – you play races in real-time with the multiplayer feature. You can compete with local and international players on the same server.
Before the game starts, all four players will be divided equally into two lanes, and you must make it to the finish line in one piece to become the boss of the match. Every car differs in strength and style, and all this depends on the level and equipment. As stated above, there are no rules on the track, so you can jump over other players and use turbo during the race.
Also, players should always try to take advantage of their car's power – the faster the vehicle, the stronger it will be, and the higher the chances of winning are. To do this, players have to try to upgrade their vehicle before every game.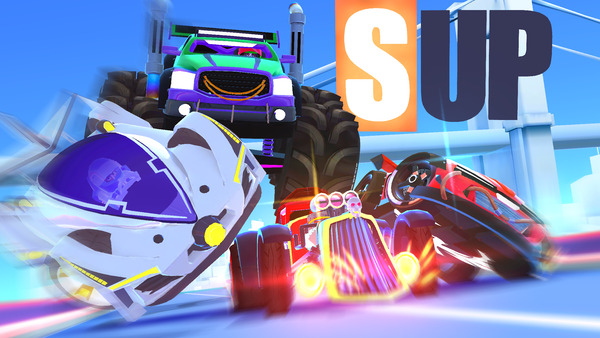 Rivals
What is a car racing game without rivals? In Sup Multiplayer Racing, players have to leave their competitors in the dust if they want to be the first to make it to the finish line. In real-time, you can race up to three opponents from around the world on stunning tracks. Players can smash other competitors off the asphalt and push their car to the limit to emerge the winner.
You can jump, drift or boost your way to victory; it does not matter how you do it. You can also use the funny emoji system to make the game more dramatic; give your rival a wink as you drive by or give them a scornful smile when they drive by. Lastly, you can bet on your victory to win gems; if you are confident that you can be the winner of the race, then bet the highest amount.
Customization
Players can customize and upgrade their racing cars collection to make their vehicles more flexible and powerful, increasing their chances of winning. There is a wide vehicle system for players to choose from, including Rally Cars, Muscle Cars, Monster Trucks, Hot Rods, and many others. Note that every vehicle has their strength and weaknesses – some vehicles have special powers that can get rid of the car in front of them or slow down the ones behind them.
Players can unlock more upgrades such as tires, brakes, and turbo when they evolve their cars. You can also create your asphalt racetrack using the level editor. You can share your work with the world and win gems when you get upvotes.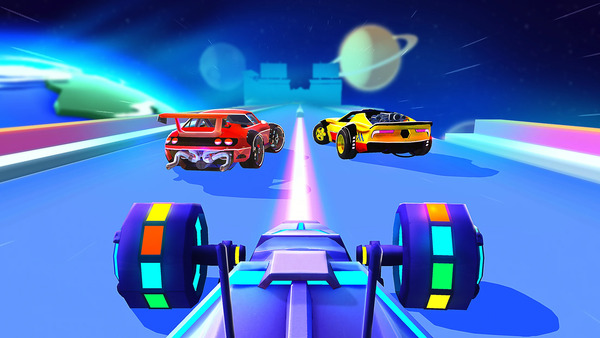 Graphics
Sup Multiplayer Racing is a colorful racing game with vivid graphics, and this is probably the feature that has drawn a lot of gamers to this game. The game is in a colorful 3D style; nothing is left out from the racing tracks to the character's expressions and homepage. The graphics are extremely eye-catching, and all effects are excellently executed.
Other Features Include:
New events are added every day.
You can share replays of your favorite asphalt races with the world.
Players can invite their friends to compare scores.
There are special challenges that players can compete in to win more gems for upgrades.
Be the number one champion, earn achievements and make it to the top of the leader board.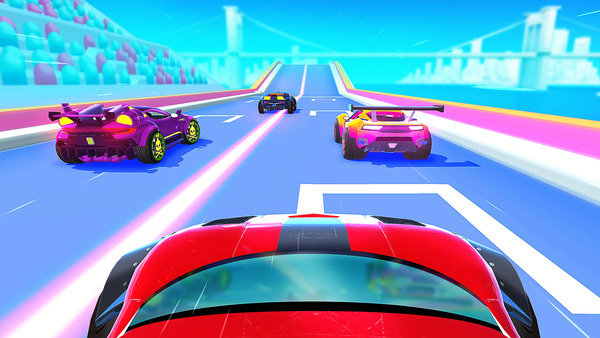 Conclusion
Playing Sup Multiplayer Racing game gives you that feeling of excitement that you get when competing for speed. Compete with players worldwide and get to the finish line in one piece. The Sup Multiplayer Racing free download process is straightforward, so you can get right to it!


Join Telegram Group
Download Sup Multiplayer Racing APK for Android – one of the best racing games of all time – leave your rivals in the back and make it to the finish line in one piece!