Download Demolition Derby 3 and find out why the game has millions of downloads and an impressive rating on the Google Play Store. You will participate in racing derbies like no other!
In-Depth Analysis of Demolition Derby 3
Demolition Derby 3 is the third installment of the racing game offered by Beer Money Games. The sequel offers the same demolition and racing gameplay with better graphics and new features.
The game's objective is to finish first in a race while destroying as many opponents' cars as possible. The game features multiple tracks, each with different objectives.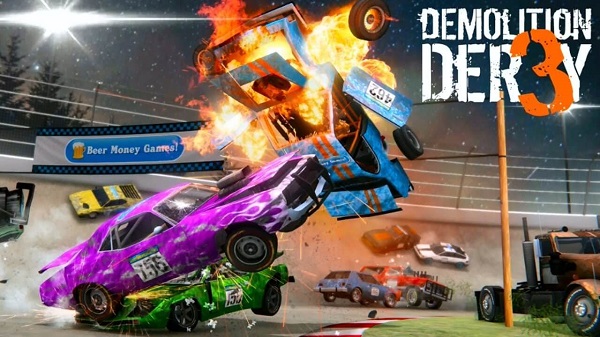 The game also has an online multiplayer feature. Here, players can compete to rank the best in the world. The game's controls are facile. You can use the on-screen buttons to control the car.
If you're into racing games, Demolition Derby 3 is a must-try! The game is optimized for Android 4.4+ and up. You can expect a lag-free and smooth experience, even on low-end devices.
An Intensive Gaming Experience
This game offers a lot of fun-filled moments. You start with a few low-end vehicles. Fortunately, the game is not quite demanding in the initial stages. As such, these vehicles will suffice and even earn you some victories.
As you progress, the game gradually becomes more challenging. The opponents get tougher and the tracks more difficult. You will need to put in more effort to win races. The good news is that the game provides you with better vehicles as you level up.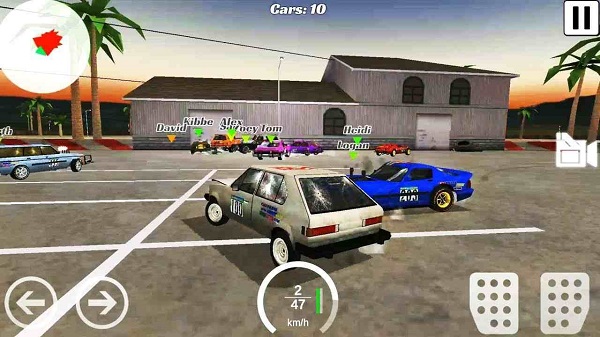 However, they will not come on a silver platter. You must first complete several races and earn some cash. You will then use the in-game currency to purchase the car of your choice.
Strict Gameplay Rules
This game simulates real-life demolition derbies. As such, it strictly adheres to the rules that govern these events. You will have safety gear such as a helmet and a seatbelt.
Once you start your engine, you must accelerate and hit the other cars. The game features realistic car damage. You will see the body parts of your vehicle flying all over the place after a collision!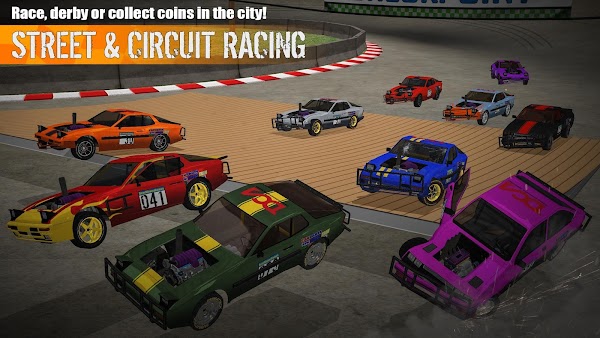 In case your car loses power and stall, you will be given several seconds to restart your engine. If the car fails to start, you will be automatically disqualified from the game.
Customize Your Vehicle
This game requires a hardy car that can withstand a lot of damage. However, you don't have to worry if your vehicle does not meet these standards.
The game provides an option to customize your car. You can add armor to make it more resistant to damage. You can also change the paint job and add decals to give it a more personal touch.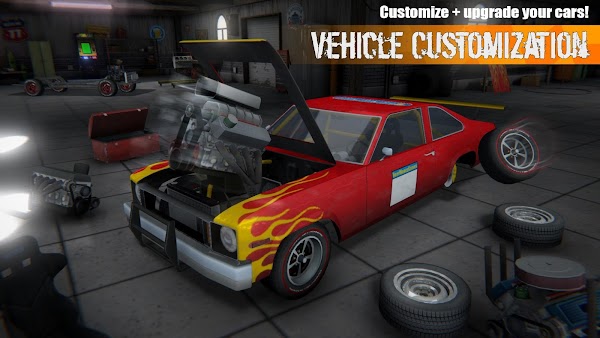 However, you must be careful to follow the strict rules of the game. If you're caught breaking the customization rules, you will be automatically disqualified.
Outstanding Features of Demolition Derby 3
100+ Vehicles. This is a game of destruction, and what's a demolition derby without a good selection of vehicles? You can choose from over 100 different cars, each with its pros and limitations. Ensure that your car is tough, fast, and maneuverable to give you an edge over the competition.
20+ Race Tracks. Derby 3 features 20+ different race tracks, each with defining features. You will need to master all the tracks to become the ultimate demolition derby champion!
Keep Upgrading Your Car! This game is not for the weak. Opponents get gradually tougher as you progress in the game. You will need to keep upgrading your car if you want a fighting chance against the competition. Fortunately, the game provides you with ample opportunities to do just that!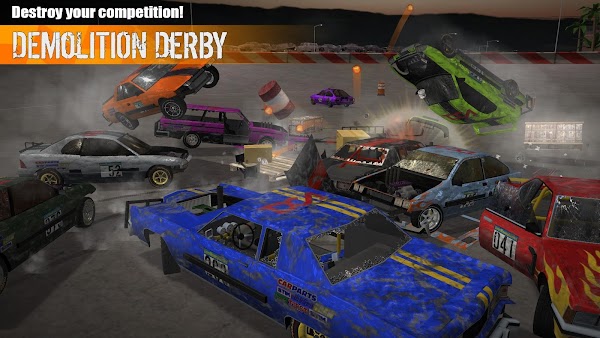 First-Person Drive Mode. For a more immersive experience, you can choose to play in first-person drive mode. This will give you a better view of the track and your surroundings. You can also use this view to assess the damage to your vehicle and plan your next move.
Daily Rewards. This is a feature that keeps players coming back for more. The game rewards you with bonus cash and credits every day you play. You can use these bonuses to upgrade your car or purchase new vehicles.
Different Game Modes
If you are tired of derby matches, the game allows you to try out different modes. They include:
Campaign Racing Mode. In this mode, you need to complete a set of races to progress. Each race becomes progressively more difficult. Can you make it to the end and become the ultimate racing champion? Try your luck today!
Collect Coins. You can race to collect coins in the city. This is a relaxed mode where you don't have to worry about destroying your car. The objective is to collect as many coins as possible within the time limit.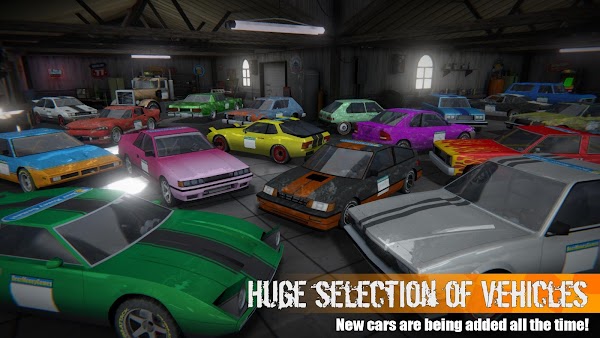 Overall, you will have a blast playing Demolition Derby 3. The game is packed with action-packed gameplay and outstanding features.
Realistic Graphics and Immersive Sound Effects
The game features 100% authentic graphics that will make you feel like you're in the thick of the action. The environment is well simulated, and the cars look realistic. You can see every part of the car during the modification process.
When you crash into another vehicle, you will see the body parts flying all over the place. This is one of the most realistic car-destruction simulations you will ever find!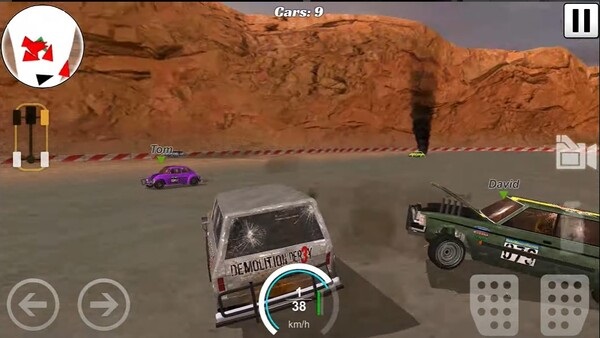 The game also features immersive sound effects. You will hear the roar of the engine as you race around the track. The sound of metal crunching against metal is both satisfying and realistic.
Conclusion
Demolition Derby 3 is a superior simulation game that mimics its real-world sport perfectly. Its graphics and sound effects are top-notch, and the game is filled with action-packed gameplay. If you're looking for a thrilling racing game, this is for you!