Download and install Steel And Flesh APK to fight as part of a massive army during the Middle Ages, specifically the Medieval era, where many bloody wars are fought.
Description of Steel And Flesh
You are given a chance to visit the Middle Ages – when the Mongol Empire dominated Asia, and the Crusades were in full action in the Middle East. With you is a large world map, and there are 20 large states on the map. You can decide to swear allegiance to any of the states and eventually become the ruler of that state. Or you can choose to create your empire by gaining more territories. In addition, you have the chance to battle against bandits and gain money by trading in trophies. Purchasing some lands and establishing a business will give you a comfortable existence. Besides travelling on the global map, you should participate in a battle with your army, and it does not matter if the battle is happening on an open field or it is a siege of a village, port, castle, or city.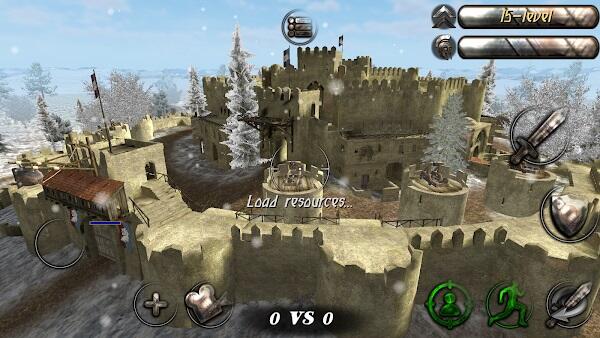 If you love medieval moments and enjoy action and strategy games, this game might thrill you.
What is Waiting for You?
Battles
Sin Flesh and Steel, you will experience the most realistic and ambitious 3D first-person battles. You can participate in a battle and fight about 300 other warriors on the battlefield. You should remember, though, that this was a battle in the Middle Ages, so your weapons may be a little bit primitive. You may be the leader of your Warband and develop combat formations. In this battle, you will encounter several types of soldiers, such as crossbowmen, archers, spearmen, swordsmen, and knights.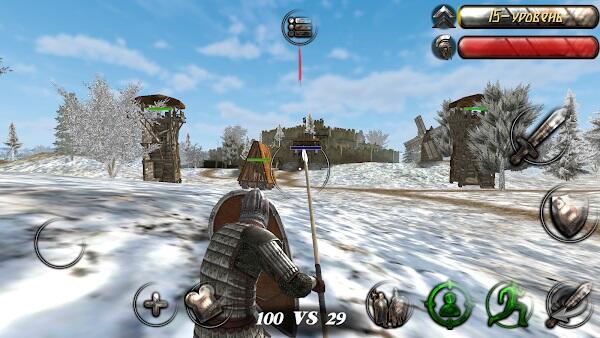 Siege of Fortresses
You can participate in a siege, where you will personally lay a siege on enemies' fortresses and their hiding places. This is a pretty effective way of defeating enemies, especially when they are relaxed and believe they are safe in their fortresses. The siege of the game is realistic enough. Using catapults and siege towers, you can break down walls, gates, and fortresses with such weapons as battering rams. However, you should have it at the back of your mind that the army you are laying siege upon will not go down without fighting. They will try to stop you by shooting arrows at you. Laying sieges is not an easy feat, and you must be prepared to succeed when you start.
Global Map
This game boasts the largest global map. There are about 20 existing large states in the Middle Ages that you can find on the map. You can join any of the states and be the army leader where you will lead its military campaigns. You are free to form your state but exercise a lot of caution in your political decisions because full-blown war can result from either your action or inaction. Do not be the cause of the global war that significantly decimated the world's population.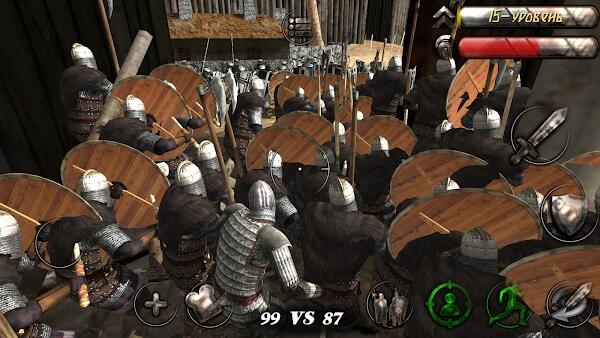 Weapons and Armours
You will have a great number of weapons and armour at your disposal. You can pick any type of armour you want when it is time for battle, including many shields, boots, suits, and helmets. They are all available for you to use. Also, a good weapon – or a couple of f weapons- complements your armor. Several weapons are at your disposal, such as darts, spears, crossbows, bows, clubs, axes, maces, spears, swords, and even throwing axes. Remember that this is an early era, so do not expect to see weapons like sniper rifles, bombs, or SMGs. Just make your blade sharp before heading into the battle.
Online Battles
This might not have been an interesting game, even if it does not have an online feature. This feature allows a player to battle other players all over the world. You can also play with your friend, who might decide to be your ally or enemy. In this online mode, you have the chance to spruce up your character's appearance with the right armour and gear him up with a devastating weapon whose strikes are pretty terrible upon those that receive the blows.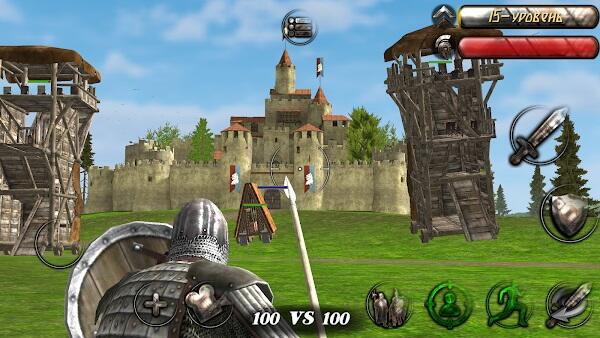 Build Your Empire
From the beginning of the game, you will be a nobody. You will start from scratch, with nobody there to assist you. Then one day, you will gain your first city. That would be the beginning of your turnaround. From this capture, you will become a lot wealthy and feared. When you have captured or developed several castles and cities, the neighbouring states will begin to feel threatened by you. But you can crush your enemies when you arm yourself with enough weapons. In this era, you will learn about many incredible things. The people will sing praises of your name, the Lords of the cities will declare you as their one true king, and the banner loads will hoist your banner aloft.
The Skill System
You have the complete freedom to develop your character. Five basic skills will give you the chance to learn about the kind of person your character will turn out to become. For example, will he be agile or strong? Or perhaps your character is charismatic, hardworking, or smart. After developing your character, you will also further follow the development of about 30 skills for your hero.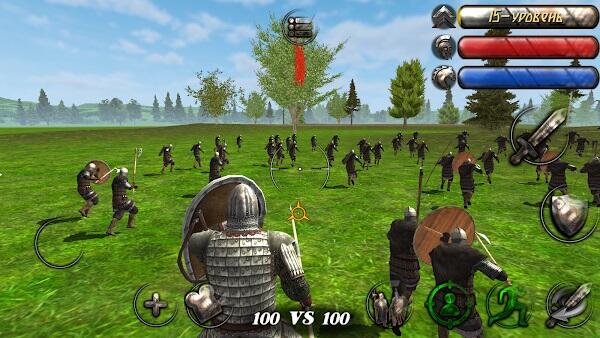 The Realistic Landscapes
You will participate in battles in various landscapes available in different locations of the world. There is a snowy winter in the North, and the South has a very hot desert. You are conflicted about where to turn. If you fight in a mountainous ground, you should understand that there will be various mountains around the battlefield, so you must be very careful. The weather conditions are also so realistic where you have the chance to dive yourself into an atmosphere of real combat and the display of sheer bravery.
Final Thoughts
Steel and Flesh is a game that brings you into the past. If you love war games in the Medieval Era and you prefer using some primitive weapons, then you should consider downloading Steel and Flesh. It gives an experience you will never forget in the history of mobile gaming.