Download Speed VPN APK to protect your online data and secure your privacy. Stream content from all over the world with this VPN service that is 100% free to use.
An In-Depth Description Of Speed VPN
Virtual Private Network, also known as VPN, works by extending a private network over a public network. When a person uses VPN, they can receive and send data through the public and shared networks. This makes it seem as their devices are connected directly to the private network that has been extended. When an application runs across the VPN, security, functionality and management is guaranteed. Speed VPN is an excellent example.
Speed VPN is an app developed by a ZOZ developer (A tech company in London) and was released for use on July 28, 2018. Speed VPN is a secure, fast, free application that provides a VPN proxy service. It is user-friendly and relatively easy to navigate. There is no need for a particular setup; with just one click on an icon in the app, the user can access the internet securely and safely.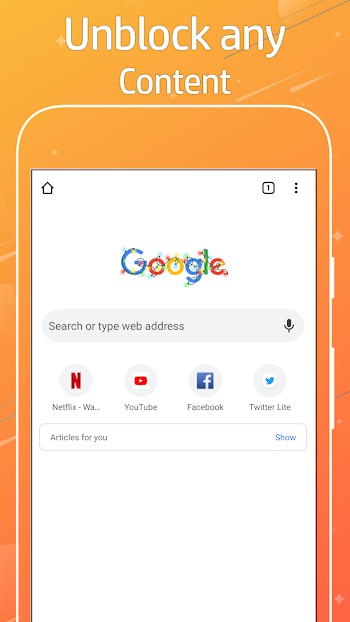 Speed VPN also encrypts your internet actions, making it not possible to be hacked or interfered with by third parties. With the creation of new servers, a global network in the three continents of North America, Asia, and Europe, users can switch from one server to another by clicking on any of the provided flags of countries.
Speed VPN also breaks firewalls or internet restrictions, and activities are never on the application developer's server. Complete anonymity is not guaranteed when you use a VPN, but increased privacy and security is assured. VPNs only support remote access through encryption techniques and tunneling protocols to prevent leakage of private information.
The Key Features Of Speed VPN
Design - The interface and layout are simple, blended with attractive colors, and well-designed.

Usage - It is pretty simple and easy to navigate through the app, such that you are connected just at a click of a provided icon on the app.

Registration - Users experience a no login and registration feature whenever they start the app for the first time or anytime.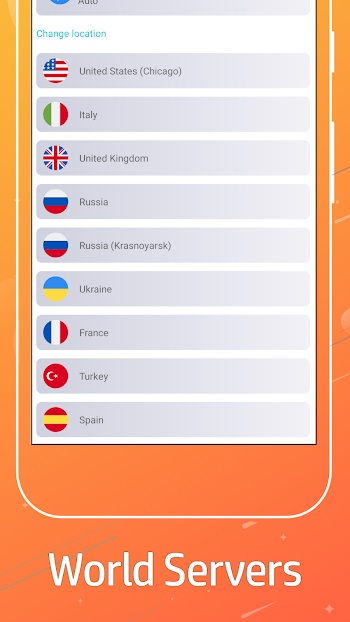 App purchase - The app is 100% free, unlimited forever. Since it's a free app, there's no need or use Credit cards or user information and details.

The app automatically (can also be set to manual) updates itself and add new servers updated by the developers after every update.

The app has no Traffic and Bandwidth limit, and it also has a very high VPN speed.

Safety - It's very safe to use as users can surf through the internet anonymously & privately without being tracked or monitored by third parties.

Connections types - Another exciting feature is that it is compatible with all internet connections, including 4G, 3G, Wi-Fi, LTE, and all mobile data carriers).
Users can also hide their IP addresses.

No additional permissions are required.
Reasons To Choose This VPN
Fully encrypted – Speed VPN is secure as it uses a leading bank-level encryption system, which completely blocks users' information from throttlers, hackers, and cyber-attacks.

Web Privacy – this ensures that everything you do on your internet (internet activities) remains anonymous and untraceable regardless of your location. Through traffic encryption, zero-log policies, IP, and DNS, every activity will not be visible to third parties.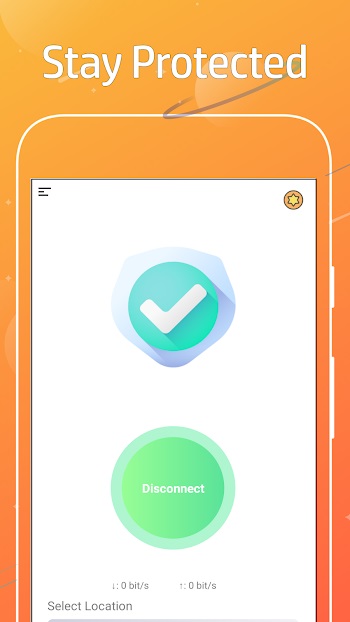 Global location service, which means users can have access to stable servers all over the world; you can easily connect to high-speed servers with one click.

Always free, stable, and extremely fast, users can experience a hitch-free experience while connecting to the server in terms of speed and stability.

Friendly interactive page and provide an intelligent selection server.
Privacy protection ensures that no one will keep a record of users logs and activities. So privacy and safety is guaranteed through this.

Unlimited VPN service. Enjoy free proxy servers whenever and wherever you want.

With Speed VPN, you can access internet-aided games like PUBG Mobile, Call of Duty: Mobile, Mobile Legends, Pokémon masters, etc., without fear of getting hacked or bugged.

Speed VPN also aids the use of apps that uses VoIP protocol and also unblocks websites and social apps.
Setup
Download Speed VPN, the world's fastest secure virtual private network, and enjoy it.
If the Speed VPN connection fails, follow the steps below to fix the problem.
1) Select the Flag icon.
2) Press the refresh button while checking the servers.
3) From the list of available servers, choose the fastest and most stable option.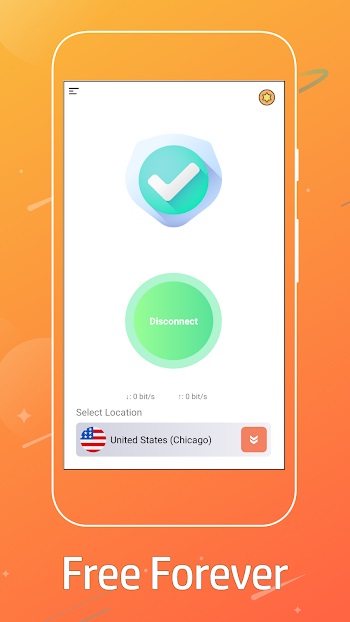 Speed VPN-Fast, Secure, Free Unlimited Proxy has a content rating of 'everyone' which means all ages have access to this application. It is only suitable for download on Android devices that support 20 APIs and above and can be accessed through Android-supported devices.
Conclusion
Regarding internet safety and security, Speed VPN is fast, free and secure and should therefore be the first to reckon with. It encrypts your connection so that nobody else, apart from you, has access to your online activity and this makes it safer than your everyday proxy.
Use your internet securely with no concern about being tracked or bugged. Download today and enjoy privacy, speed, and connectivity!