Download Smashy Road 2 APK to engage in an endless run. Play the simulator game for amazing car chasing sessions as a wanted person when you download the game.
Smashy Road 2
Download Smashy Road 2, an exciting mobile video game developed by Bearbit Studios B.V. and launched in August 2020. If you know what it feels like to be wanted and on the run, you will surely enjoy the gameplay of Smashy Road 2. Play the epic chasing game with new characters and cars. Smashy Road: Wanted 2 is available to IOS and Android users and has gotten favorable ratings.
Game Description
With the rate at which quick dynamics and engaging gameplay have graced the screens of car chase lovers, the genre is on the road to becoming the most popular. Games of this sought are easy and straight to the point. Players of all ages can play the game and can be accessed anytime. You don't need to keep track of the players' present circumstances or the plot's development to continue playing indefinitely.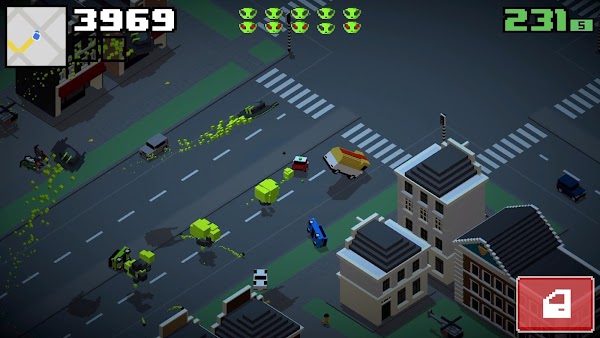 However, infinite chase games also have certain drawbacks, such as gameplay similarities and the tendency to become "trapped" upon providing the player the highest upgrade. This could lead to some minor boredom. Smashy Road: Wanted 2 has blasted a fresh power, shattering the myth that games that last an eternity is uninteresting amidst that tsunami of overload.
The new version of Smashy Road requires players to change into criminals amid exciting and violent chases, forcing the series publisher to take the game to a higher level. Smashy Road 2 also has the potential to burst in the coming years because of the fantastic improvement of the diversified drive system.
Smashy Road 2 Gameplay
You take on the role of a violent criminal in Smashy Road: Wanted 2 who is being pursued by numerous authorities, including the army, SWAT, FBI, and the traffic and crime police. You will use your resourcefulness to assist the criminal as they creep through the nook and cranny of the city, utilize any mode of transportation at their disposal to flee, get around obstructions, and obstruct the cops' everywhere-present patrol cars.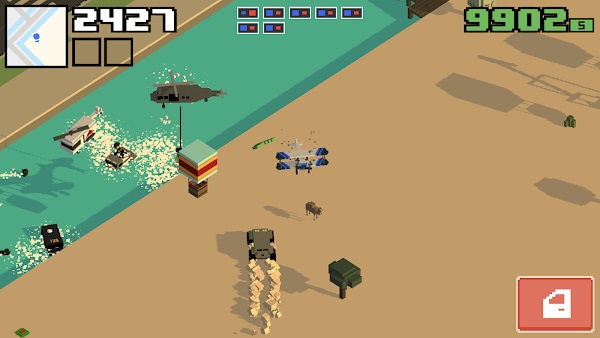 Simply tap left to move left and right to move right to play the Smashy Road 2. There is nothing more to do; the Smashy Road 2 can take care of everything else. You can pick up speed, change gears, speed up past barriers, and engage backward when you are barred in your path. And like other infinite chase games, you just feel at ease for the first one or two scenes before things get incredibly perplexing and constricting.
Features of Smashy Road 2
Thanks to its incredible features, the Smashy Road series attracted many gamers. Here are the features of Smashy Road 2.
Different Points
Gamers receive Smashy Road: Wanted 2 as a present from the developer, which has been enhanced to a different level. The several situations and places where players will experience will emotions. Also, 60 fresh personalities are included by the game's developer, and there are also over 60 vehicles that may be obtained.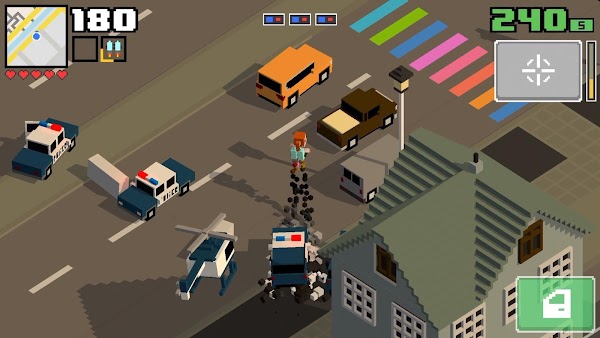 Furthermore, gamers can modify their vehicles and use vehicles to their satisfaction. Players will utilize all methods to participate in the suspense and intense chase.
Incredible Design
We can't avoid drawing attention to Smashy Road: Wanted 2's unique style, in which the graphics are put together from square blocks. Despite not being as fluid as similar games, this layout provides gamers with a vibrant experience and allows them to view the game from several different perspectives that help gamers recall it. Along with the graphics, sound also enhances Smashy Road's realism and draws gamers into more exciting pursuits.
Strong Competitions
Gamers in Smashy Road: Wanted 2 fight against one another over the coveted gold board while playing solo. Gamers need to complete tasks and get past obstacles. Chase cunningly to get your title on the Smashy Road's gold board. Nothing is greater gratifying than defeating hundreds of opponents and placing your signature on it in a clash with other gamers. Stop waiting and enter the game to preserve your identity on this priceless board.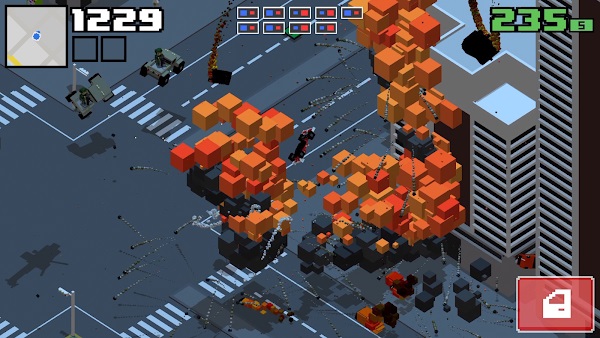 Overcome Difficult Missions
The stunning chases in Smashy Road 2 download are waiting for you. Gamers are required to assume the role of a pursued criminal, and they will need to use any methods they have at their disposal to flee the grasp of the pursuers. You must complete the challenging objectives of the game, following the chase to improve and obtain stronger cars. Daily, the game's complexity increases. Amass reliable automobiles which will enable you to escape the pursuit fast.
Unlock Secrets
Download Smashy Road 2 has secrets that gamers have to uncover. Amazing stuff turn out to be mysterious. Any gamer will desire to overcome the six cars and six enigmatic individuals. To solve these secrets, gamers will need to put in a lot of effort and experience headaches; however, it is a positive aspect that keeps players interested in the game. Collectively, let's unravel the secrets of Smashy Road 2.
Smashy Road 2 Graphics
As can be observed, the free download Smashy Road 2's graphics are still in the exact style as they were in the original release. Its 3D graphics system has a straightforward but vibrant style, loads of details, and no embellishments.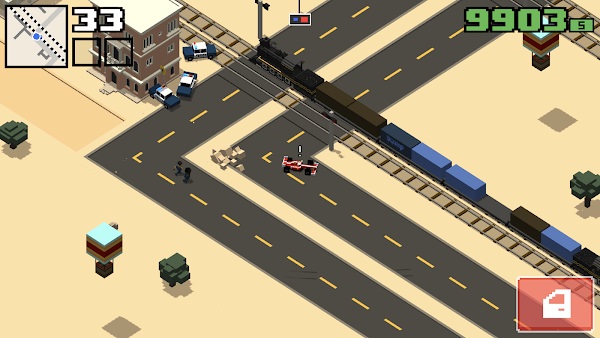 The renderings of the various objects - streets, buildings, vehicles, streets, and more appear to be amusing, though not very realistic. Additionally, the blast and crash effects are highly realistic and include audio effects. Because of this, gamers are always really excited with every hunt.
Conclusion
The 2015 edition of Smashy Road has been improved in Smashy Road: Wanted 2, wherein gamers are engulfed in amazing chases with a diversified car and personality system that allows you to make solo decisions. Additionally, competing against other gamers on the internet scoreboard is a task; it causes you to experience more pleasantness, and secrets are just awaiting your unraveling. Instantly attend the event to enjoy the thrill that Smashy Road 2 provides.


Join Telegram Group
Download Smashy Road 2 APK to engage in an endless run. Play the simulator game for amazing car chasing sessions as a wanted person when you download the game.