Download and install Score Match APK to play exciting football games with computer AI or against other online players. This is a highly addictive game indeed.
Everything You Need to Know about Score! Match
This Summer, the 2022 World Cup will be launched officially. The fans of football will be once again reunited with the largest football parties in the world. Even before the World Cup begins, many attractive football leagues and tournaments are currently ongoing.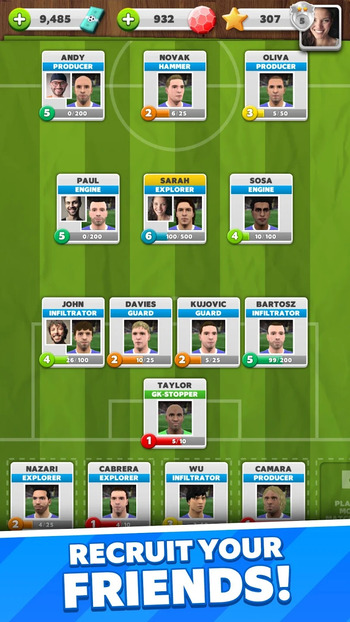 While expecting exciting matches each week, playing a football game is a nice idea. So score! The match was developed and published by First Touch Games, and so many details have been included in this game to give you an incredible experience while playing.
Playing Football
Football has been a delightful sport in all the world countries, and this game is no exception. Score! Match has a different gameplay mechanism compared to other well-known football games like Football Manager Mobile or Dream League Soccer.
While playing the game, each time the ball touches the leg of your team, there will be a slight slow down to allow you to decide on the next action; you can either continue moving on with the ball or just pass for another member of your team. But if you spend too long contemplating what to do, the opponent will take the ball from you. Every attack is incredible or not, depending on each ball's creativity. You can even improvise while playing this game; you can do everything with Score! Match.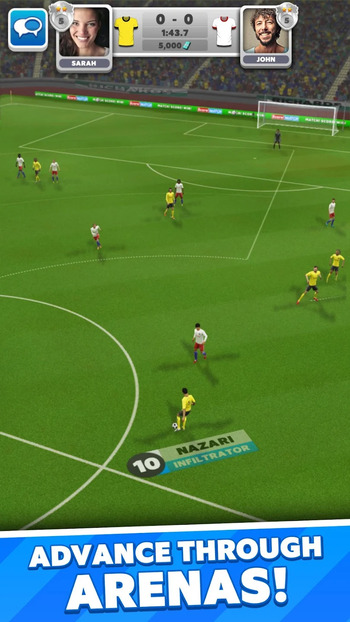 You will receive a lineup of all anonymous players when the game begins. You can be lucky and get one of your favorite players, but that is unlikely. However, even if you don't get your favorite player, you can still buy that player or any of the top stars in the game. The player's price is equal to that player's value in reality. At the end of each game, you will earn some money. You will earn more money when you win the league and can use that money to purchase your favorite players. You can get top players like Bakayoko, Neymar, Messi, Ronaldo, Alexis Sanchez, Ibrahimovic, Paul Pogba, and other great players on your team.
A Varied Number of Players
There is a different set of indicators for every player in this game. This indicates a tactical difference when you assign different players to different teams. The tactical ability you can use for Messi may not work for Paul Pogba. You have the chance to create your tactics.
Gameplay Modes
This game contains two modes: playing with online players or playing with the computer. The computer difficulty will largely depend on your level in the game. With Score! Match, you can chat with other players worldwide. To advance, you must compete and win some games, including championship games.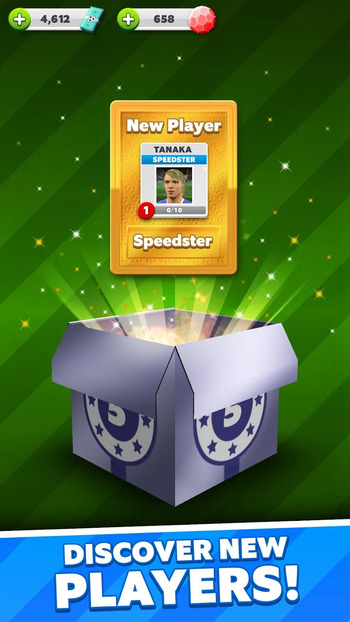 Unique Design
The graphics of this game does not appear to be at the top of the market but still possess special features. The player's actions, including the characters' actions, are smoothly simulated in high-quality 3D graphics. Some little details like socks or shoes, including the shirt, are both delicate and clear. With the 3D camera, you can easily view the dramatic situation from various points and angles, providing you with a unique experience.
Real-Time Fast-Paced 1v1 Matches
You don't always have to use your entire team to play. You can decide to play 1v1 matches with other players worldwide. You will receive more incredible prizes and rewards with each win. Those rewards and prizes can then be used to upgrade your gears and win even more matches.
Addictive, Easy, and Fun
The gameplay is attractive and adorable because the developers used the best game engine to create this game. With this app, you can learn and play football games easily, even if you are a novice. You also have the chance to join or create teams to play Multiplayer matches and let your teammates see and appreciate your skills.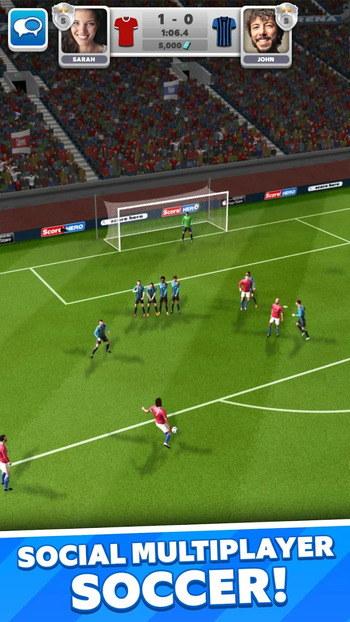 Regular Events
There are several events the game regularly offers, and these events can get you more resources. In addition, you can decide to complete several other missions and challenges either weekly or daily. Each of the missions provides awesome value for your football journey.
Improve Your Team and Players
At the start of the game, your team is weak with poorly trained players. Character development is more than getting points alone; but also for the discovery of several useful items and achievements. Immediately the player receives a new level, and he has the chance to get a stronger, new character with his level of tactical schemes, including a more comfortable shape and shoes for a nice game. If you are developing your entire team, then you should select different types of characters and establish special tactics for you to immediately earn a rating and enter the big league.
Play Matches in Awesome Stadiums
There are ten specialized stadiums and football arenas you can play in. if you intend to unlock the next level or career stage, you must first complete the previous level, which gives you the chance to collect the necessary amounts for further bets and develop your sports skills to be able to face rivals with a stronger level.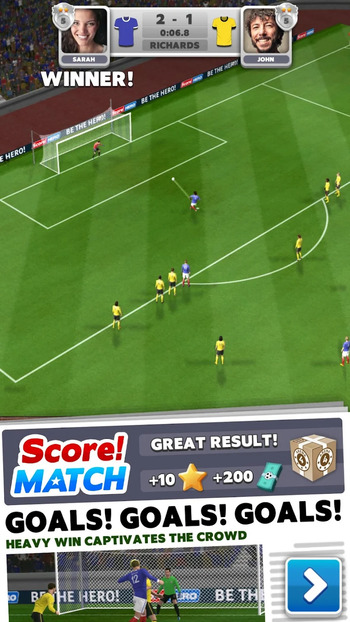 More Outstanding Features of Score! Match
Log in to Facebook and synchronize your progress between various devices
Recruit friends on Facebook to join your team
Hundreds of special animations, intelligent AI, and stunning 3D graphics
Upgrade your players to attain their full ability and display their skills on the pitch
Earn packages to boot designs, formations, new player types, and so on
Begin a grudge match and challenge your friends to play against you in high-stakes matches
Participate in regular events and seasons to win special rewards
Advance past several arenas as you climb to the top
Conclusion
Beyond the game branding and graphics, Score! Match is an incredible gaming app that pulls you in without letting go easily. Lovers of professional football matches appreciate all the cool stuff this game provides them. This game provides everything you need in a good football game without having to overwhelm you with too many graphics or sound.


Join Telegram Group
Download and install Score Match APK to play exciting football games with computer AI or against other online players. This is a highly addictive game indeed.