Download Real Boxing 2 APK and enjoy playing this action-filled boxing simulation. Use different fighters and battle against ferocious opponents in different game modes.
Brief description of Real boxing 2
Boxing is one of the bloodiest sports in the world, and viewers get their thrill from watching each blow, dodge, and attack. People enjoy the excitement of watching two people fighting to knock each other down and be crowned the winner.
Boxing matches are typically held inside stadiums or arenas with boxing rings, but this game brings the entire thrill of an actual life boxing match to you on your mobile devices. Real boxing 2 is a mobile game with all the features and excellent Gameplay that'll make players feel that they're in an actual boxing match.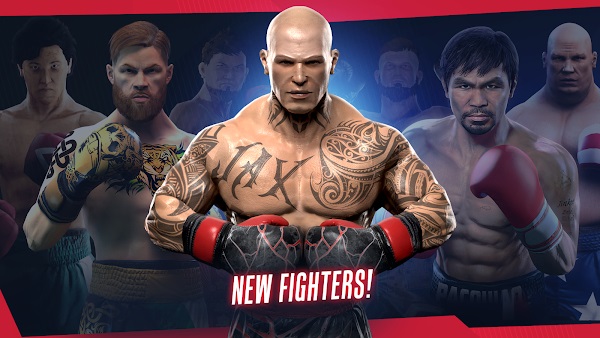 Boxing games are usually dull because the Gameplay isn't that exciting, and people prefer to play them on game consoles. Still, Real boxing 2 has changed the concept of mobile boxing games with its intriguing Gameplay and exciting game modes.
Before the game was released, there was much talk about whether it'll live up to the hype. When it came out, it became an instant hit, with millions of users downloading it, and it has become one of the most popular mobile sporting games in the world.
Real boxing 2 is an exciting, action-packed boxing game where you can take control of different fighters and face fierce opponents in bloody intense battles in front of a large audience of fans. It isn't like your usual sporting game as the effects are very advanced and realistic, giving players the feel of being inside a stadium.
If you are looking for a game known for its realistic Gameplay and for giving players a good thrill and excitement when playing, then Real boxing 2 is the suitable game for you.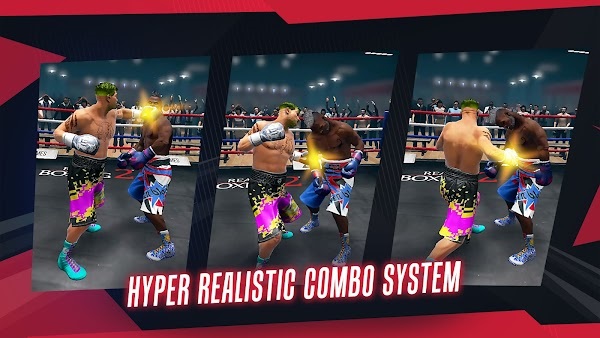 Although the game is constantly being updated and developers are continually adding new features, it was initially released on the 19th of November, 2015, and Vivid games S.A published it. It is rated T, meaning that only teenagers and adults can enjoy playing this game as it contains violence and blood or gore themes that may be too explicit for the younger generation to play. It had intuitive Gameplay and operation that were straightforward to play and understand. It uses the on-screen controls to perform actions like attacks and blocking. Also, a virtual joystick is used to move your character around. It is straightforward to understand so that users will play with ease.
The developers are constantly adding new features and upgrading this game, so to enjoy the most out of this game, and it is advised to download the real boxing 2 latest version.
Exciting Gameplay and concept
Real boxing 2 is one of the best sports games out there because of its Gameplay. The game differs from other sporting games because of its features, overall Gameplay, and graphics system in this game. Keep reading this article to learn more about this.
Firstly, let me start by saying that the graphics in this game are like no other. The game is built on one of the world's best technology systems that design and create graphics for mobile applications, Unreal Engine graphics. Their graphics are so good and can be compared to PC versions in terms of quality, smoothness, illustrations, and vivid images. The graphics system in this game is fascinating because you get to notice the little details more.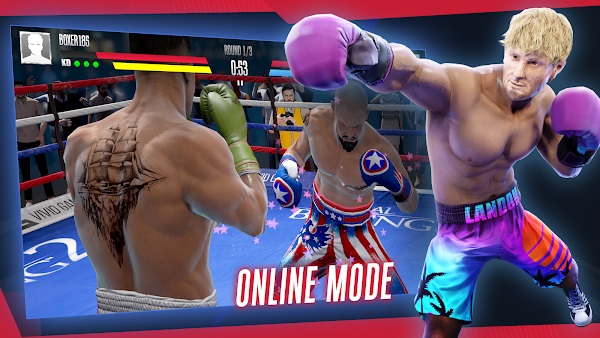 When your opponents are hit, you notice the vibrations that come when your attacks land on their bodies and the blood that spreads around the bodies of your opponents when they are damaged.
This boxing simulation is so realistic that you can see every little detail and feel like you're in an actual boxing match.
You will also be able to see the emotions of the fighters and how much pain they take.
The game also has beautiful illustrations of the fighters and other things like boxing and the general environment around them.
Apart from the sound and visual system, this game also has a perfect sound system where you can hear the cheers and jeers of the fans in the stands. There are sound effects for every hit and slow-motion cuts when every time one of the fighters fall, and this is to show the pain they feel correctly.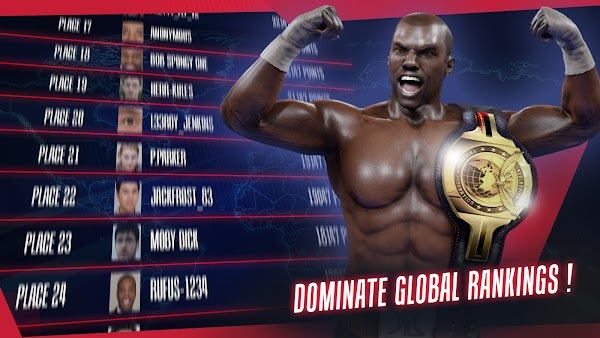 In this game, there are different fighters you can choose from, and you are given the freedom to pick whoever you want to use and customize your character's physical appearances like tattoos, body shapes, shoes, and armbands and make them appear. However, you like them too.
Real boxing 2 is known for its good Gameplay, and there are three different game modes that you can enjoy playing. In this game, there is a single-player mode where you choose a fighter and battle versus an AI boxer controlled by the game.
There is also a multiplayer mode where you can enjoy playing against your friends and families regardless of where they are located in an online game mode. Note that to enjoy playing the multiplayer mode, a stable internet connection is needed.
The final game mode in this game is the most interesting, the career mode. In this game mode, you take control of an amateur boxer, build him up through different matches and challenges and use him till he becomes one of the best boxers in the world. When you win battles, your overall stats are improved, and you gain progress points that let you level up and gain new abilities and equipment.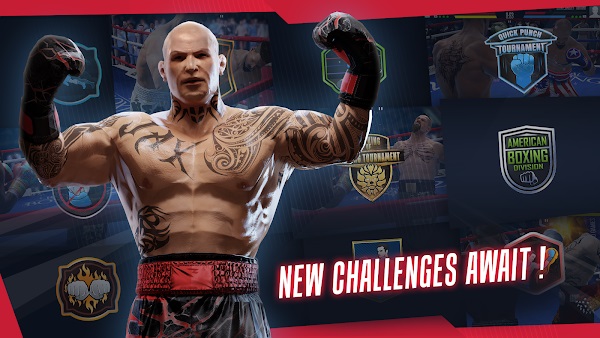 Different attacks and combinations from actual boxing are used to fight. Straight punches, uppercuts, reverse hooks, and other fighting styles are all used in this game, and it's all been seen in real-life boxing.
To enjoy playing this game better, it's essential to have the best combination of attacks and know your opponent's weak points. Using attacks that don't use that much energy is also advised so you'll have enough stamina to attempt more attacks and heal faster.
Real boxing 2 is an exciting game with very intriguing Gameplay that will keep players excited as long as they play the game. There are a lot of different fighters, and with the three game modes, you will be kept engaged.
The game features to look out for
There are many things to look out for when playing this game. Some of them include: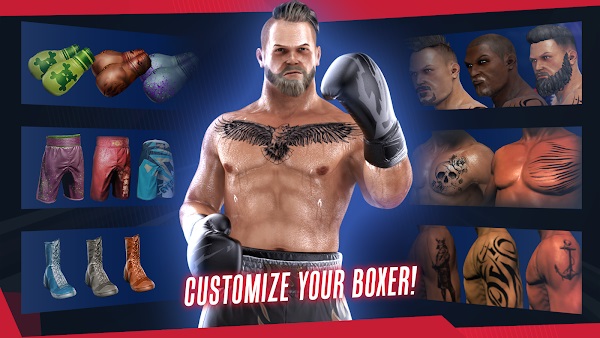 There are different game modes. Single-player, multiplayer, and career mode
There are different fighters that you can use in this game
Connect with friends in the online multiplayer mode and enjoy fighting against them
The game has mini-games that you can enjoy playing apart from the regular game modes.
Beautiful graphics and a perfect sound system
Conclusion
Real boxing 2 is an exciting sports game for everyone that loves boxing and wants to feel the thrill of an actual exhibition match. You can use different game modes and fighters, so you will always be kept engaged.