Download Real Bike Racing APK latest version and enjoy a near-real bike racing experience. It has numerous motorcycles with different engine capacities.
All the Details about Real Bike Racing APK
Real Bike Racing APK is an Android app that gives you a realistic bike racing experience. The app was developed and published by Italic Games.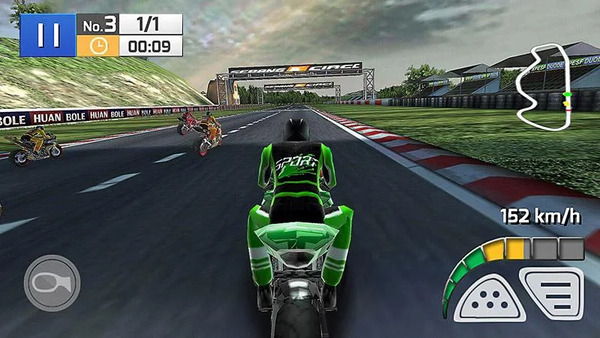 It features lots of motorcycles from different manufacturers. The motorcycle models in the game are based on their real-world counterparts, giving the game an authentic feel.
If you want to unwind after a hard day's work, this is the game for you. The gameplay is undemanding, and you can easily get into the flow.
An Intense Gaming Escapade
Are you a fan of racing games? Do you want to experience the rush of adrenaline as you race your opponents? If yes, then you should download Real Bike Racing APK for Android.
The game takes through some of the most exhilarating gaming locations. You can race in the city, countryside, mountains, and even deserts. Its high level of realism and advanced physics engine gives you a mind-blowing gaming experience.
You will start with a relatively slow motorcycle. Fortunately, the race will not be too competitive at the beginning. This will give you time to get familiar with the controls and how the game works.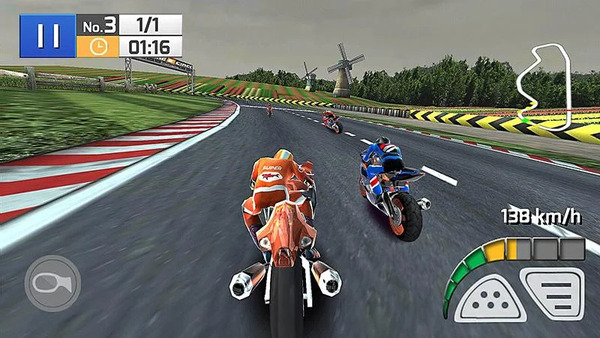 As you progress, the difficulty level will increase, and you will be up against some very tough competition. You will need to put your reflexes and driving skills to the test to win races.
To keep up with the competition, you will need to upgrade your motorcycle. You can do this using in-game currency or in-app purchases ($1.99 – $99.99 per item).
Your ultimate goal should always be to cross the finish line first. But there are other challenges that you can complete to earn rewards. These include drifting, wheelies, and near-misses.
The game features various camera angles that you can use to get a better view of the action. It even has a virtual reality mode for an immersive & superior gaming experience.
Outstanding Gaming Features
Simple & Elementary Gameplay. Once you choose your bike, you'll just start the engine, hit the fuel, and race. The undemanding gameplay is perfect when you just want to relax & have some fun.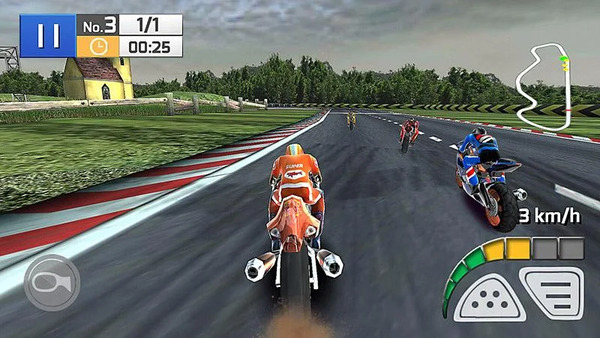 Race against Elite Riders! You'll compete against some of the best riders in the world. It'll take all your skills to beat them. You must invoke your inner racer & give it your best.
Compete in Championships. If you want an action-packed gaming experience, this is the right mode for you. The championships are quite intense & will put your driving skills to the test. You will compete against the creme de la creme of riders.
More than 10 Superbikes. This game ensures that you do not fall short of choices. It offers many superbikes from different manufacturers. Each bike has unique specifications, so choose wisely. For example, a 200 HP bike will be very fast but will have poor handling.
Highly Functional Rear View Mirrors. These will give you a clear view of the riders behind you. This is crucial in a race as it'll help you make split-second decisions.
Dynamic Lighting Effects. The game uses cutting-edge lighting effects to give you a realistic gaming experience. This is especially evident when racing at night. You will enjoy the ambiance & the beautiful scenery.
Authentic 3D Graphics. This game uses 3D graphics to give you a lifelike gaming experience. You will feel as if you're on the track yourself. The level of detail is quite amazing, and you will appreciate it.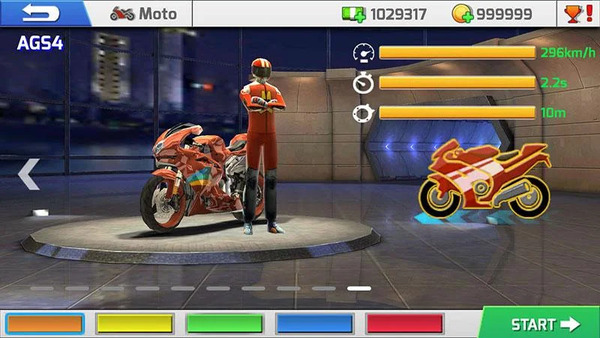 Virtual Reality Mode. This game has a virtual reality mode that you can use with a VR headset. This will give you an unforgettable & immersive gaming experience. You will be transported to another world & feel as if you're really on track.
Regular Updates with New Features. The developers are always working to improve the game. They regularly release updates with new features & improvements. This ensures that you never get tired of playing the game.
Customize Your Ride!
The game gives you the leeway to customize your ride to suit your taste. You can change the color, add decals, and even install nitrous oxide. This will make your bike unique & give you an edge over the competition.
Additionally, you can choose & customize your character. You can select their gender, hairstyle, race suit, & helmet. This is a great feature as it allows you to create a rider that matches your desires.
Earn Rewards and Upgrade Your Bike
You will earn rewards as you race & complete challenges. You can then use them to upgrade your bike. This will give you an advantage over the other riders. There are different parts that you can upgrade, such as the engine, suspension, & tires.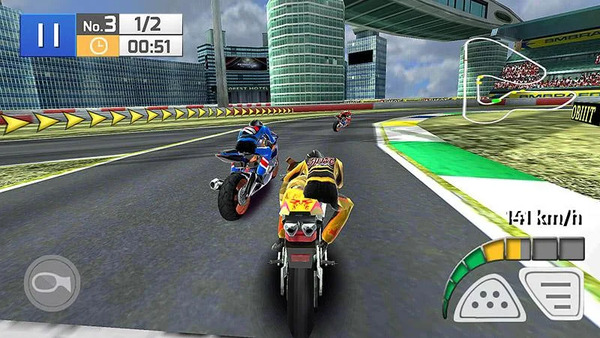 You can also use the rewards to purchase new bikes. This is a great way to expand your garage & have more options to choose from. The game has a wide variety of bikes, and you're sure to find one that you like.
Real Bike Racing APK Download
If you want to experience the undiluted excitement of racing, you should download the Real Bike Racing APK 2022. This game will give you an adrenaline rush & is perfect for when you want to have some fun. Here are its features:
Real Bike Racing APK Unlimited Money. The APK gives you enough money to buy the best bikes & upgrades. This increases your chances of winning & ensures that you have a great time.
No Ads. The Real Bike Racing APK free download comes with no ads. This is great as it means that you can focus on the game & not be interrupted by ads.
Conclusion
Do you love the thrill that comes with racing? If yes, you should get the Real Bike Racing APK. It features a lot of unique bikes, and you can upgrade them to make them even better.
You can also use the APK to get unlimited money & own all bikes. This will give you an upper hand in the game. Get the Real Bike Racing APK & start playing today!