Download Protect My Love APK and explore the life of an assassin who has been assigned to eliminate three orphaned girls and later becomes their bodyguard.
Introducing Protect My Love
Protect My Love is a beautiful and interactive visual novel game. If you've been playing dating sim games often, you're probably sick of the cliched plots involving schoolgirls. It's just the same old story with various characters, no matter how they try to spin it. But in Protect My Love, you'll play an assassin tasked with killing three orphaned girls.
However, the issue is that you initially were unaware of this. Now that you have, you choose to cancel your mission. After witnessing your acts of heroism, the three girls make you an irresistible offer to become their bodyguard. You can't say no because they'll give you a sizable portion of their fortune. But can you guarantee their safety from all dangers? There's something about these girls that makes you want to protect them.
In this game, you encounter various characters and defend, romanticize, or assert with them. Players can play multiple character routes simultaneously or one at a time in this game, which is based on anime styles. The characters are John, Julia, Cindy, and Katie. These characters add incredible plots to Protect My Love.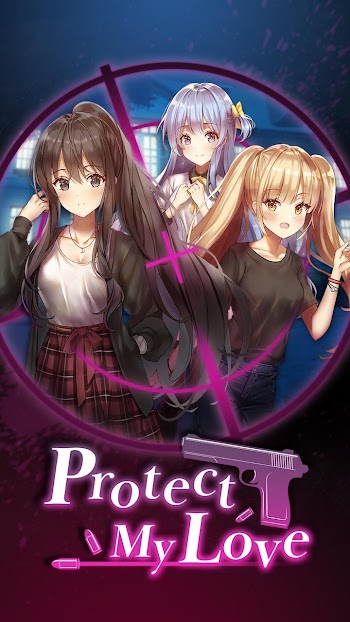 Additional extraordinary features of Protect My Love include the rich, detailed world in which the story is set. It also encompasses a varied cast of interesting characters, including non-romantic ones. These characters add to the narrative's depth of this game. The dialogue does a fantastic job of giving each character their unique voice while providing them with their distinct identity. These are complex characters with individual histories and motivations. They don't just exist to advance the plot; they are an integral part of it, giving the narrative life in all facets.
Protect My Love is free for anyone. However, this online game has in-app purchases that allow players access to fantastic features. This visual novel game was developed by Genius Studio Japan Inc. Protect My Love and is available in multiple languages since there are more than 40 languages to choose from.
You can download this app on Android and iOS devices. The content is rated for 18-year-olds and above as it contains sexual themes. This game has over 500 thousand online downloads with an impressive rating of 4.5 from over Seven hundred thousand users that reviewed it.
Protect My Love Characters
This game introduces your character John, a well-known global assassin. You were asked to target and kill three wealthy people for this mission. But at the time, you weren't informed of their histories. They only mentioned that you need to act fast. Nevertheless, you discover they are young girls who have lost their parents just as you are about to eliminate them.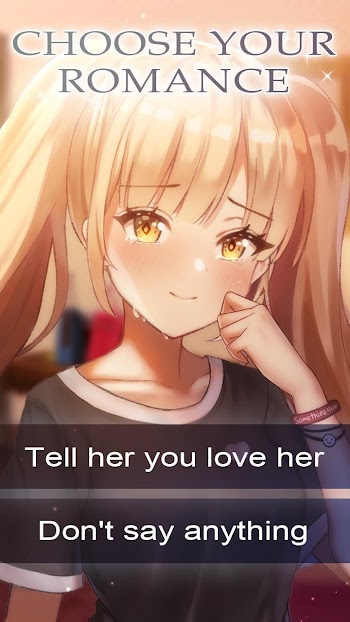 Things start to take an unexpected turn as soon as you come across them. More and more organizations are focusing on these girls; now, you must be their bodyguard to protect them. Somehow these girls, Julia, Cindy, and Kate, remind you of your lost sister. Despite being sisters, they each have a different personality and appearance:
Julia - This character is the oldest of the three sisters. Julia can often come off as stern, but she genuinely cares about her sisters and will stop at nothing to keep them safe. Explore this game to assist her in learning how to trust others more. She tends to carry all the burdens.
Cindy - Cindy is the most outgoing of the group, but she doesn't like how Julia always treats her like a kid. She does, however, have a deep admiration for her older sister's sense of accountability. You can dive into this world to help them get closer.
Katie - Despite her outward silence, Katie is passionate about tracking down the person who killed their parents. She also resents her sisters for their passive involvement in this. Play this game to help her achieve success on this self-embarked mission.
Game Features
Compared to other visual novel games, Protect My Love has some incredible plots, reflecting its features. Here are some of the most fantastic qualities you can expect from this game:
Fascinating Gameplay
The gameplay of Protect My Love will be simple for you to understand if you've played simulation games before. Players will come across various situations and stories in the game. To communicate with the game's characters, you must select one of the appropriate lines displayed on the screen.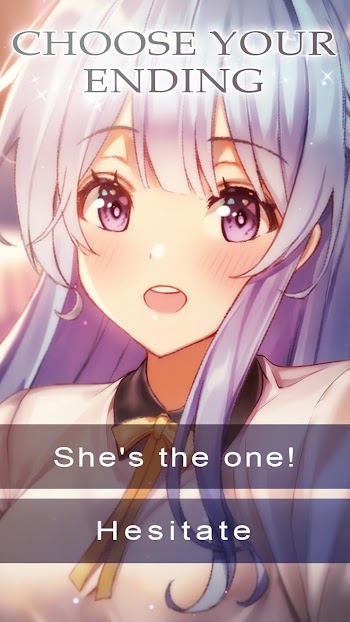 Use the "knots" option if you want a different finish. You can decide how the story should end. Despite the straightforward gameplay, the publisher has given players a lot of surprises.
Amazing Graphics And Sound
Protect my Love features bright 2D anime graphics. The game's characters are specifically designed, and they all have a lovely appearance in love. This game effectively portrays each character's personality through their appearance. Furthermore, the publisher creates gestures and actions based on each situation in the story.
Regarding the game sound, there is rich compatibility between every character's word and action. This development paves the way for a better gaming experience and, in turn, increased interest in the game.
Privacy Policy
The privacy policy of this game is clearly stated on the website. The privacy policy determines what information is collected and how it is collected, how it is used, the legal basis for use, third-party information, and how long the information is retained. The app ensures that security regulations are in place to protect your data. Your password, for example, safeguards your profile information. If you pay for in-app purchases, your payment information is protected.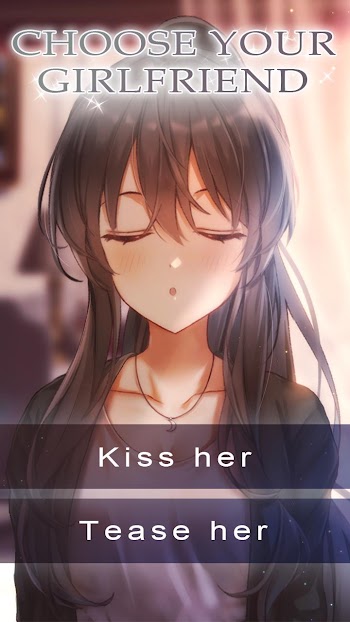 Conclusion
The assassin and three stunning girls are the subjects of fascinating tales in Protect My Love. In this fantastic visual novel game, players get to decide how the story goes.
You are the only one who can learn about each girl's unique tale through conversations with each one. Download this fantastic game that will keep you entertained and begging for more action.