Download Prisma APK to make your photos look like they're fresh off a canvas. With the aid of realistic edits, transform your pictures, and make them better! 
An Overview Of Prisma
Prisma is a photo editing application software. It gives a painting look to your pictures by applying special effects to them. It does this using artificial intelligence and neural artwork. Neural art involves extracting attributes from your pictures and the paintings the edits are based on. The result is an image that has characters from both.
Prism is a mobile app created by four Russians. It was released in June 2016 on iOS platforms. In addition, a beta version was developed for Android devices. It was launched in July 2016. Unlike other editing apps, Prisma does not just layer over your picture. Instead, it sorts through the layers of your image and applies the effect to each layer.
The app is free. It uses filters that render the painting styles of popular artists like Picasso and Van Gogh. The fame of Prisma is partly because it is so simple to use, and the results are always good. Whatever secret algorithm Prisma is using, it's working.
Features Worthy Of Note
Prisma is a great choice for an editing service. It combines all the edits you love and can find in most editing apps but brings something extra to the table. The painting-like enhancement gives you something other editors don't. Create your masterpiece using these features:
Style Library: Prisma has an extensive library of over 500 edit styles. New styles are released daily to provide you with an amazing experience while you use the app. Prisma has the largest collection of artistic styles you'll ever find.
Functionality: This editing app features top functionalities. It has a unique selection of tools that help with customizing your pictures. For example, the portrait segmentation feature allows you to add the editing style to the entire image or to the person or the image background. Prisma also has the background editing feature where you can replace the background of your image. You can choose an image from your phone's gallery or use a template in the app.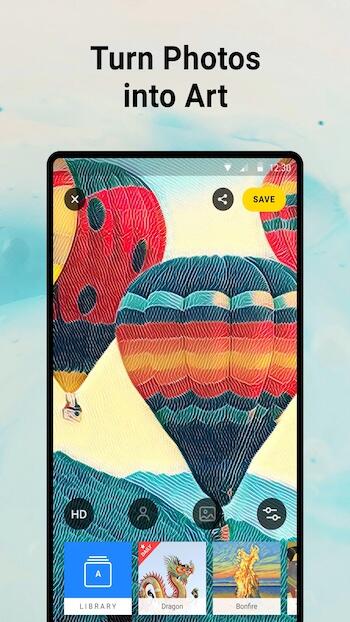 Filters: Prisma releases a filter every day. This means you're getting a special daily filter to have fun with. Prisma also releases special filters such as cartoon styles to apply funny effects to your pictures.
Fine-Tune: Besides using the art-style filters, you can add enhancements using the tools provided. You can adjust exposure, contrast, sharpness, saturation and brightness tools. You have access to retouching and blurring options as well.
Prisma Premium: The premium subscription gives you access to all the styles and lets you save your edited photos in HD. You can try the premium plan in a 3-day free plan before you pay for the actual plan. For Apple devices, the payment is charged to your iTunes account.
Prisma also offers frames that easily complement your photos. At launch, it offers just 20 filters. Now, the filters are unlimited since new ones are added by the day. The app is constantly improving and aiming to be the best photo editor app there is.
How To Use The Prisma App
The Prisma app aims to make your pictures look like paintings or drawings, which is exactly what this section teaches you. Start by downloading and installing the software on your device. For Androids, you'll need a device with an operating system of Android 4.4 or higher.
On launching the app, you'll see its in-app camera. Use this to take a picture. When you're done, you'll see a range of filters at the bottom of the screen. Swipe left across the filters to view the options available to you.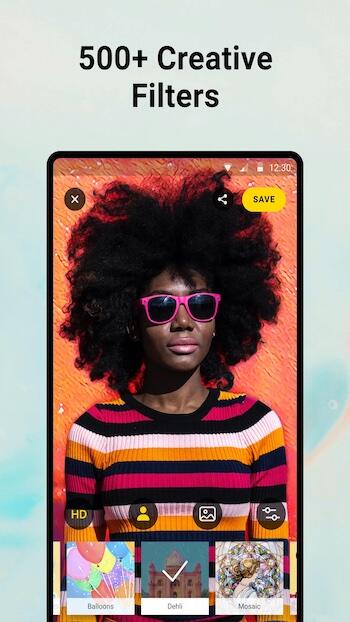 When you find the filter you like, tap it to apply it to the picture you took. Give the app a couple of seconds to provide the results. A triangle icon appears in the middle of your screen. It shows the progress level of the filter application.
When the triangle disappears, your filtered photo appears on the screen. If you don't like it, you can choose another option from the filter selection. Adjust the filter strength by swiping over the picture. Swipe left to increase it or right to reduce it.
To view more filters, tap the 'Library' button at the left of the filter selection. It shows all of Prisma's 500+ filters/styles. You can also edit photos from your gallery. Just open your gallery in Prisma and choose the photo you want to make edits to.
Possible Substitutes For Prisma
There's no app with Prisma's peculiarities, but there are some that can do the basic editing work effectively. They include PicsArt, Pixlr and Deep Art Effects.
PicsArt is an online photo editing platform that lets you take pictures and videos and edit them. It lets you share the picture on its social platform and other social networks. It is available for Windows, iOS and Android devices.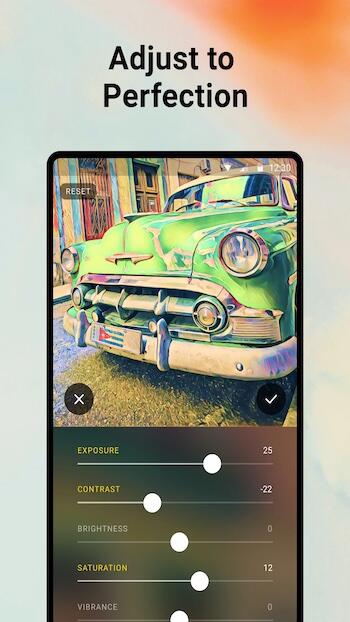 Pixlr is a cloud-based photo editing tool. Besides having the appropriate image editing features and a photo sharing service. It features three subscription plans: Free, Premium and Creative Pack. It can be accessed on laptops, desktops, smartphones and tablets.
Like Prisma, Deep Art Effects uses the neural algorithm style. The algorithm redraws an image or picture using a style image from another image. AI-based editing software helps users create digital art in a stress-free process.
Conclusion
Prisma applies styles to your picture based on the order of pixels in your picture. It carries out editing that pays attention to the details in your images. The filter strength adjustment feature helps you with subtlety in your photos. You can choose a very low-intensity level for your image if you're not going for a loud look.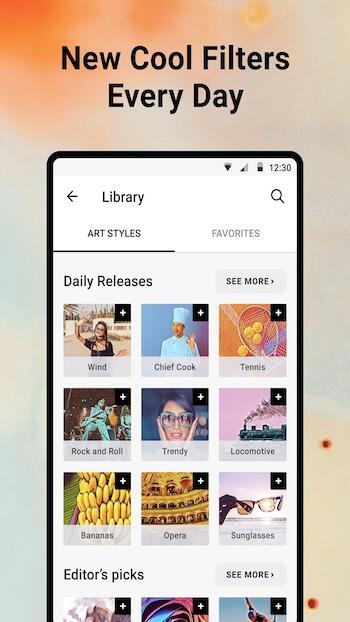 Prisma adds a watermark to edited images. It's not the best look, but it can be removed. Go to the app's settings, and turn off the watermark feature. The lack of variety in the ratio options is another problem. Prisma keeps improving these, the output resolution and other problematic features. One can trust that this editing app can only get better.