Download Pocket Build APK and bring your imagination to life! Create your world with no limitations. Start from a small plan land to build a mighty nation.
All You Need To Know About Pocket Build
Sandbox games have become more popular these days because of their unique gameplay. Sandbox is also a sandbox game that focuses on exploring the creativity of its players. It was released on November 1, 2017, shortly after its trailer by MOON BEAR. Pocket Build was launched to become as prominent as other sandbox games, like Minecraft. So far, it has been doing exceedingly well as a game, with over five million downloads on Play Store alone. It is available on iOS and Android, but you can cross-play with the PC/MAC version.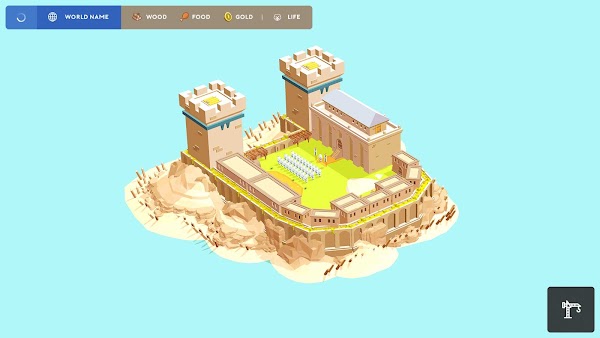 Pocket Build provides an environment to ensure you explore your creativity to the highest, with no restrictions or limitations to how much you can build. It provides over 600 items to create the world of your dreams. What do you need to be added to your city? Crops, zoos, castles, etc.? Name it. Pocket Build has it all covered. In addition, there are some milestones and goals you can accomplish.
Create your world
Pocket Build is the perfect place to create a world based on your specifications and design. It has unlimited resources you can leverage to create a masterpiece. The game first starts in Pocket Town. This town is empty and plain with no source of life, just filled with unwanted plants and a couple of large lakes. You are tasked with a mission to maximize your creative power. You have to rejuvenate this area and bring life to it. Create buildings and structures of different kinds to attract people into Pocket Town.
However, your Creation doesn't just cover creating buildings for people to stay in. It is a town filled with jobless people. You have to make sure all resources are available, and all residents are provided with a means of livelihood. You can create farming and fishing opportunities for your residents by building gardens, farms, and boats.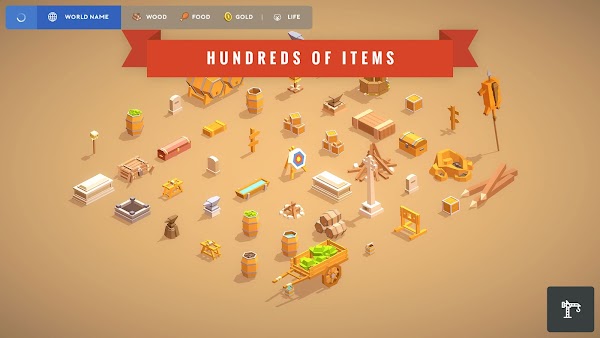 Moreover, the building elements are already premade. There are models of houses or structures available that you could easily place anywhere on the land. Since the game has no restrictions on your creativity, you can build these structures based on your specifications. You can go as detailed as building brick to brick or even laying a foundation.
Levels of Tasks
At the beginning of the game, you will be provided with some basic materials or structures to transform hour world in the best way possible. However, some special materials or structures are not yet unlocked. These special materials can be a power plant or windmill. They are essential for any town to have, in this case, if you need electricity.
Pocket Build has no limitations to what you can build, only if you can perform the required tasks or quests to gain resources to unlock special items. These quests are quite simple to perform. You will be given the necessary instructions to understand and perform them in the best way possible.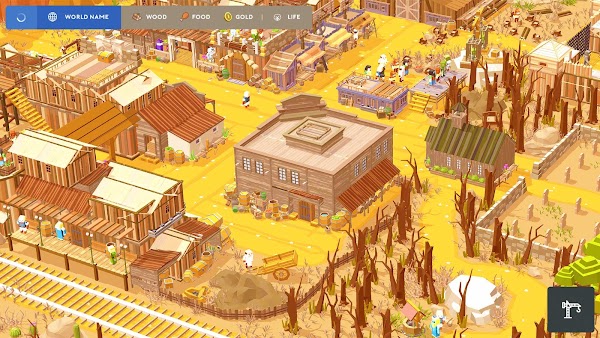 As you advance higher in this game, your world needs to be more unique than before. You need to create or build extensive creatures that are visually pleasing and benefit your residents.
Characters
Pocket Build does not limit your ability to build structures and livelihood for your residences but enables you to select the characters or residents you need in your town. These residents are useful for different purposes and will help flourish your land. For example, people are useful in gathering woods which can be used for different purposes, and Goblins are useful in mining gold, etc. Mining is important in Pocket Build, and each character has unique mining stats. Therefore, you can choose the best.
One thing to note is as much as you add new characters to your world. Place them in such a way that natural enemies do not meet so you can maintain the peace of your town. For instance, Goblins and people are natural enemies, and you may lose some characters due to fighting, and others couldn't mean.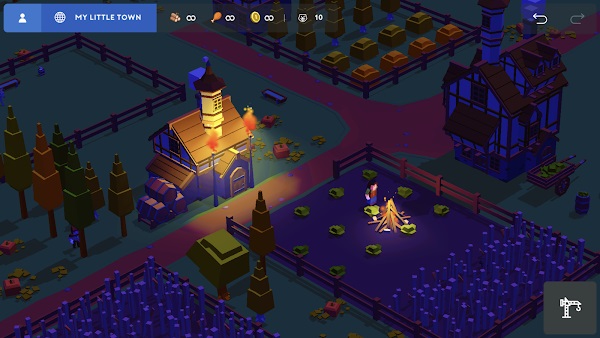 Survival Mode
Pocket Build has updated the survival mode to add more spice to the game. There are many challenges you will face in this mode. The main goal is to survive and overcome the challenges. It's time to gather resources and be well prepared for whatever lies ahead.
Graphics
Pocket Build is designed in such a way you have a somewhat top view of the area. This covers a wide amount of space as you can view your city at a glance and stretch your screen to zoom in on the details of your structures. It's pretty neat. It displays the beautiful scenery of trees and buildings with fascinating colors that complement each other. This scenery complements the fact you're creating the world of your dreams.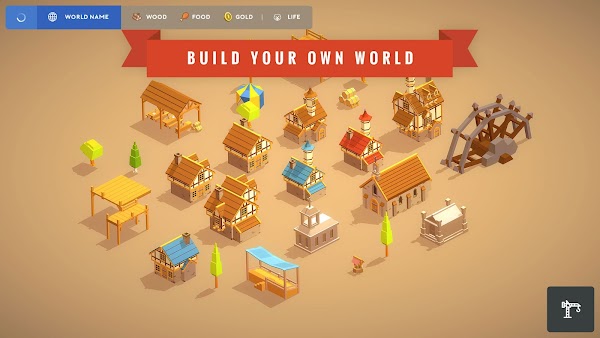 The sound gives it a gentle feel, keeping you relaxed as you build. As you advance to the next stage, there's always new music making it unique.
Some other features of Pocket Build
- It provides a huge world out in the open for you to get as creative as you can
- There are always news items to add after you update
- It operates in the first-person where the view from the game is your view as the gamer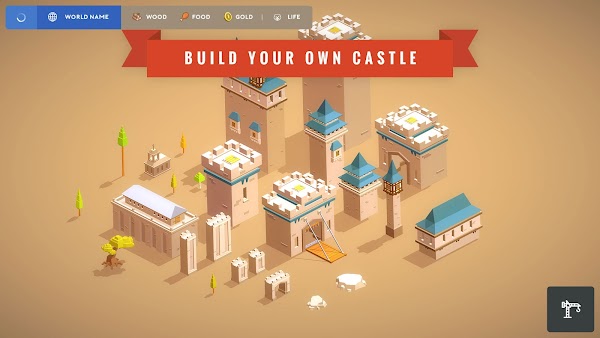 - Pocket Build operates on the Sandbox mode
- You have access to unlimited resources by enabling the ultimate sandbox mode
- It provides excellent 3D touch support for easy navigation
- You can interact with characters and structures using haptic feedback
Conclusion
Pocket Build is a relaxation game that provides the necessary resources to create your world and build 3D structures. There is no limit to what you can achieve; just get creative. Think of yourself as the president of that town; you decide where structures grow, you provide the animals, and the residents, job opportunities for the residents, make money but utilize resources, and expand your world even more. Only you had the limit cap to what you could create.


Join Telegram Group
Download Pocket Build APK and bring your imagination to life! Create your world with no limitations. Start from a small plan land to build a mighty nation.