Download Idle Restaurant Tycoon APK for an exciting experience through the struggles of creating a restaurant. Build a place everyone wants to enjoy their meals.
About The Idle Restaurant Tycoon
Idle Restaurant Tycoon is a Kolibri Games idea, which unlike many clicker games with similar features, doesn't bore players out with many screen clicks and taps. Instead, the game features a passionate and smart character playing the role of a restaurant manager. Suppose you have a passion for food and its management. In that case, Idle Restaurant Tycoon invites you to become the manager and administrator of a humble restaurant and grow it into an empire of your own.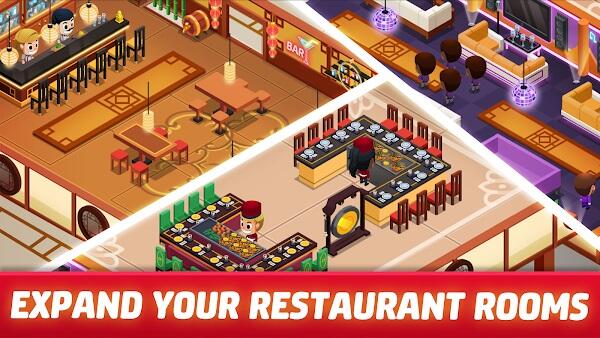 It's an impressive game that engages players and teaches them the art of cooking, managing and opening a restaurant, even in real life. The game is also quite challenging since you'll need much cash pumped into the business before it becomes the empire you dream of. Luckily, the game also rewards hard work, so you can raise money the more effort you add.
There are also many hurdles in the game, such as managing customer orders, keeping track of finance, making purchases and creating a profitable business. All these are easy when Yu starts playing, but it gets harder to justle all together when you get to higher game levels.
There are over 1 million players of Idle Restaurant Tycoon, and most of these players can't seem to get enough of the game. It's available to you in various languages and has over.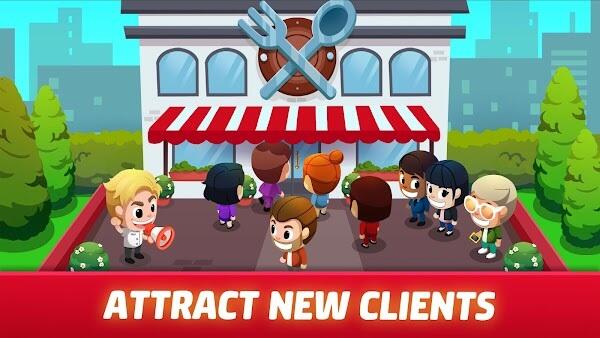 4.2 rating from over one hundred and fifty thousand reviewers. The game has Impressive graphics and features, including the extensive list of equipment you can find in the store and how detailed some of the game properties can be.
Build A High-class Restaurant
The game welcomes newcomers and has a series of introductions to familiarise you with the environment. You'll be in charge of a tiny place in a big busy residential
area. Since you're in charge of the restaurant, you'll have to manage the first few orders. After the first few guests, you'll be rewarded with coins to keep your business running. These rewards help you scale your business and maintain the current quality.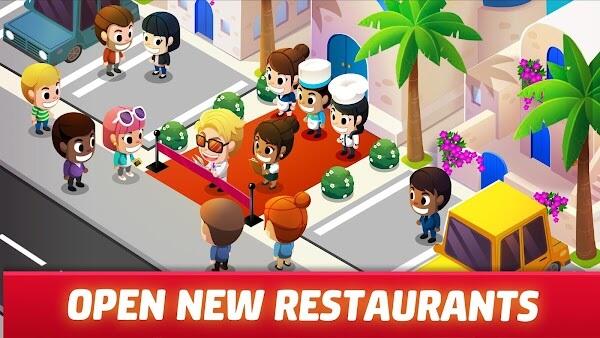 So, it would help if you took note of your business purse and never let it get too lean. When you hire a chef, you can delegate tasks to him and focus on another crucial part of the restaurant. If you employ expensive waiters or chefs, they will leave if you fail to pay their salary, so always ensure you can afford their salary for bringing them aboard. You can raise more money and restaurant standard by increasing the food quality and adding luxurious furniture or rooms to the setting.
Why Play Idle Restaurant Tycoon?
Get first-hand experience on how to manage a restaurant and make a profit.
The game offers a level of freedom to make renovations and build your preferred empire.
Play against different obstacles to become a millionaire manager.
Get access to various upgrades and features the more you play here.
Idle Restaurant Tycoon is a free game, so you don't have to pay for access.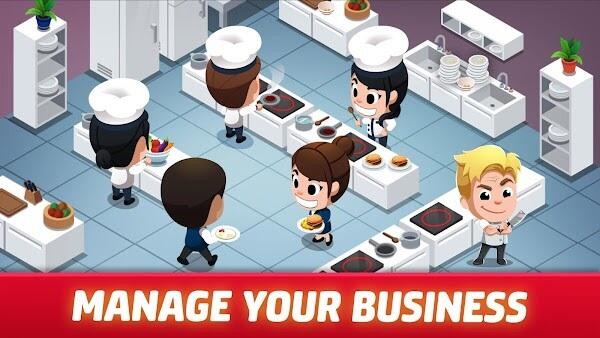 There is no excessive clicking like in most idle simulation games.
Get excellent cooks and staff for different cuisine and learn the art of food making.
Features
Idle Restaurant Tycoon's superpower lies in the numerous character, cooks, features and exciting upgrades players can make to create their dream empire. Some of these game features therefore include:
Game Graphics
The graphics quality of this game is impressive, creating a 3D environment that players can enjoy. The game also has remarkable animations to complement this, so you don't have to squint to identify characters or find various features in the game.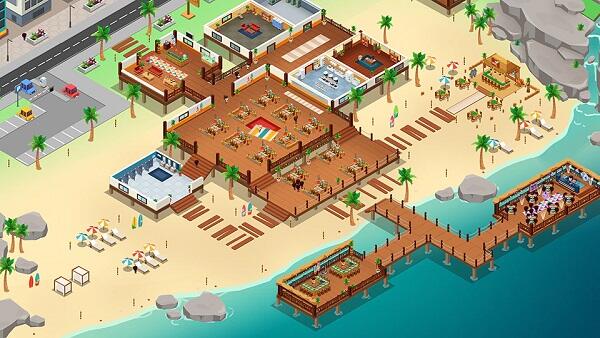 The designers also did a great job with the game's character designs. So you will see different types of visitors in your restaurant and not a single type of character. You'll also notice a change in the type of visitors in the restaurant when you increase your fees.
Realistic Gameplay
Idle Restaurant Tycoon has a realistic design, adding various elements of reality to the game. The first natural effect is the gameplay speed because players can only go at a certain pace since it takes a long to build a sustainable business. The game upgrades are realistic because the higher your cook charge when you upgrade them, the higher your restaurant will charge tok and the higher your revenue. Finally, if players are careless and hire the staff they can't afford to pay, the staff leave when they are not paid their salary, which would also happen in a real-life situation.
Upgrades
The game has various upgrades, which determine how successful you become in this business. The first upgrade to your business comes when you hire better cooks to replace the default ones. This will increase the amount of money you earn daily and therefore raise your restaurant standards. With these earnings, you can purchase restaurant upgrades, such as chairs, tables, interior decoration, extensions, and menu updates. You can also have different cooks for different types of food. So the Italian cook prepares the Italian cuisine while the Spanish cook attends to the Spanish customers.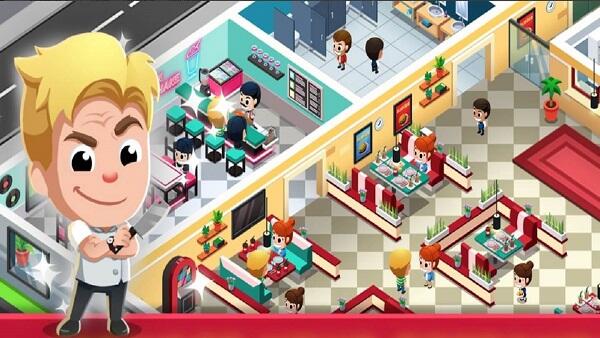 Game Control
Finding your way around the game is easy. You can navigate between various sections and rooms by swiping your screen. So if your kitchen is on the left side of the hall, swipe right from your kitchen or left from the hall to get to the hall and kitchen, respectively. You can also upgrade the furniture, cook, staff and equipment right from the store, which is one click away from the main game screen.
In-app Purchases
The game is free to play when you play as a regular. However, buying the in-game currency can skip some game parts and steps if you don't have the time. So rather than wait for the restaurant to start earning significant amounts, you can invest real money to purchase upgrades that will ultimately boost your earning capacity.
Conclusion
Idle Restaurant Tycoon is a fun and relaxing game with many exciting features ideal for kids and adults. The game is free to play and available on Android and iOS devices, so you can download it and have a good time playing.


Join Telegram Group
Download Idle Restaurant Tycoon APK for an exciting experience through the struggles of creating a restaurant. Build a place everyone wants to enjoy their meals.