Download and install Zoo Craft APK latest version free for android to build the best zoo on the planet and find out what it takes to keep exotic animals happy.
About Zoo Craft
ZooCraft was released on Sep 17th, 2015, by Creative Mobile Games. This game allows you to build the zoo of your dream for free. ZooCraft lets you become the perfect Zoo Keeper. Therefore, players take care of over 130 animals, including exotic species like Babirusa, Solenodon, and Ocres, to more common animals like Cheetahs, Lions, Koalas, Boars, Badgers, Chameleons, Monitor Lizards, and even Ocean creatures. However, this game comes in stages as one has to complete tasks and provide correct answers to quizzes to get rewards to move on to the next stage. Also, players can visit other zoos and receive visitors, so you need to put extra effort into your designs if your visitors are impressed.
ZooCraft provides enlightening facts to players about peculiar mythical creatures and common wild animals while offering the fun experience of feeding and playing with animals. Also, you can carry out interesting experiments in the magic laboratory to acquire new unusual and rare animals or even sea creatures.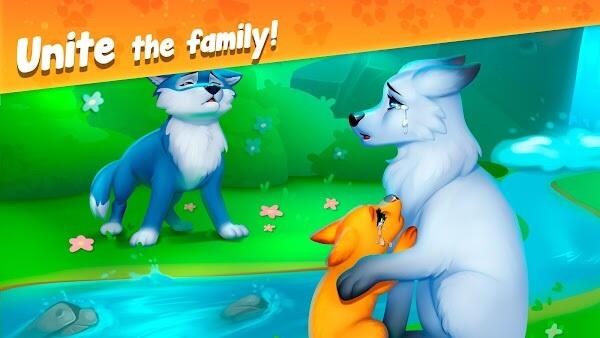 ZooCraft is suitable for IOS and Android devices. It has over 10 million downloads, and its content is rated for everyone. Also, it has in-app purchases ranging from $0.99 to $99. 9 for upgrades like gold tokens and laboratory upgrades to allow you to enjoy your game better.
Game Features
Managing a Zoo is hard work, but ZooCraft makes it fun and adventurous with the help of its wonderful features. These are features you can expect in ZooCraft.
Build your unique zoo
You can design your unique zoo for free! Create a zoo you love and take care of amazing cute animals your way. This game has lots of beautiful accessories players can choose from. One can add an ice cream stand, restaurants, souvenir shops, trees, and flowers. The beauty of your zoo is totally up to you!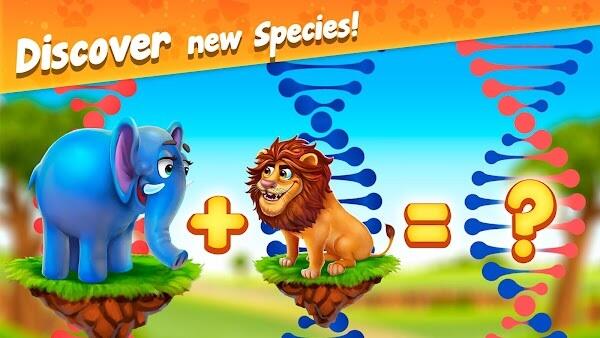 Discover new amazing species
You can play the interesting role of a scientist in the magic laboratory by combining two genes. This process allows the creation of unique and rare new animals. Your zoo does not have to be home to regular animals alone; you can have dragons and unicorns!
Complete fun quests during events
ZooCraft allows players to earn more gold coins and pearls by completing special quests. These special quests are always different and filled with unique assignments, so you know you can never be bored with ZooCraft. Follow Zoe the Vet to an Island and rescue a mysterious animal or restore a veterinary hospital in these quests. Also, you can participate in holiday events and win special decorations as rewards. Asides from taking care of animals, you must be good at playing games too.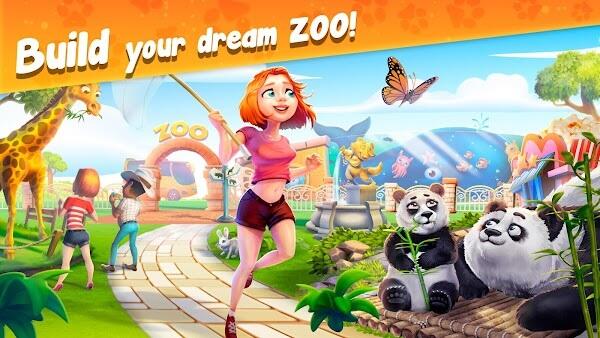 Visit your friends' zoo
Players are not restricted to their zoos alone. If you want to find out how other players' zoos compare to yours, you can visit them. Also, you can help your friends make more pearls by watering the shell of friendship. Do not forget to ask them to do the same for your wildlife park.
Welcome visitors and become a zoo tycoon
ZooCraft is not centered only on feeding animals and caring for their babies. It is a complete zoo stimulator. You are going to have visitors, and you must keep them entertained. Therefore, you can build donut tables, balloons stand, and ramen shop to keep your visitors well fed and happy. Also, if any visitor gets lost, you can show them where they need to go, and they will reward you. It is easier to achieve higher achievement statuses this way.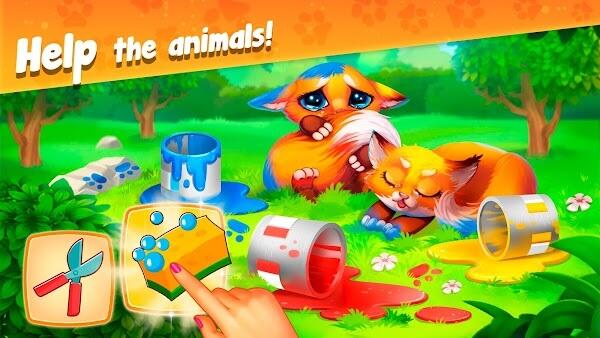 Help cute animals
If you are an animal lover, it must have crossed your mind to keep an unusual animal as a pet; you can fulfill that dream in ZooCraft. Although the animals in this game are adorable, they are wild animals that need shelter and care. Therefore, you must learn fun facts about them to give them a perfect habitat and create the best zoo in the universe.
Raise baby animals
Of course, your animals will have babies, so your job is to take care of the little ones. Also, you can allow your visitors to have them as pets.
ZooCraft Game Play
ZooCraft is a single-player game, and all its features are available offline. Therefore, it does not require internet connections.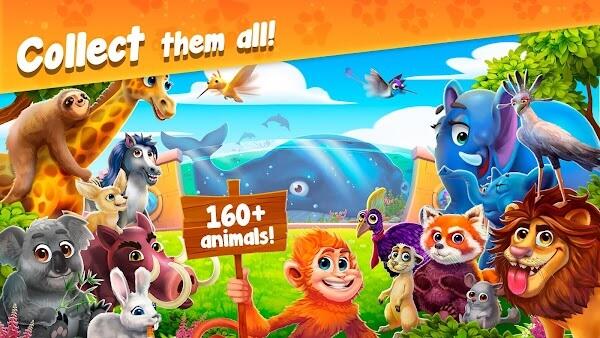 This game requires players to manage a zoo and attract more visitors. Also, players have to feed and play with baby animals. But first, you have to breed a baby. In order to do that, one has to put two adult animals into an enclosure. Then you can tap on the enclosure; a pink paw will appear. Tap the paw, and you will see an option to start breeding a baby.
To feed and nurture a baby, you must complete three stages; feed, play and wash. When you have completed these stages, the game will alert you. However, each stage will cost you an amount of money and a certain amount of time to complete. Once you are done, a baby will appear in the enclosure.
One can also sell babies as pets. The prices of babies vary according to their breeds. The most expensive babies are the rare breeds. Babies can only be sold to visitors.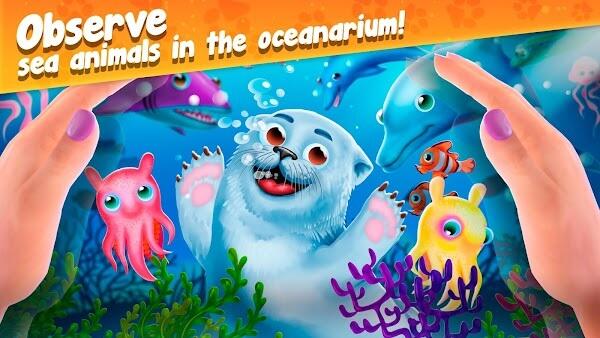 ZooCraft allows you to participate in a multiplayer contest with the right Facebook connection. You can beat your friends to interesting contests like "zoo of the week" and drawing competitions. Also, you can earn extra gold coins.
Conclusion
If you love animals and you would love to learn new things about them, then this is the perfect game for you. The graphics and features of ZooCraft will make you wonder if you are actually in a real zoo. Explore the challenges and fun of being a zoo keeper. All you need to do is pick up your zoo's key now!