Download Otherworld Legends APK and dive into a world of good and evil. Explore the otherworlds in this action-packed game, and discover magical kingdoms.
Introduction to Otherworld Legends
Otherworld Legends is an action-packed game that allows you to explore mysterious and dangerous worlds. You need to discover the secrets in this magical kingdom and do your best to defeat the villain as you play. To do this, you need a lot of skills and persistence. The Otherworld Legends game is offered by ChillyRoom and was first released on the 19th of August, 2020.
The Otherworld Legends game features fun, touch-screen gameplay. You can move around the screen with your left and right thumb and carry out the different actions: attack, dodge, and unleash your special ability. You can also customize your gameplay with the options in the menu.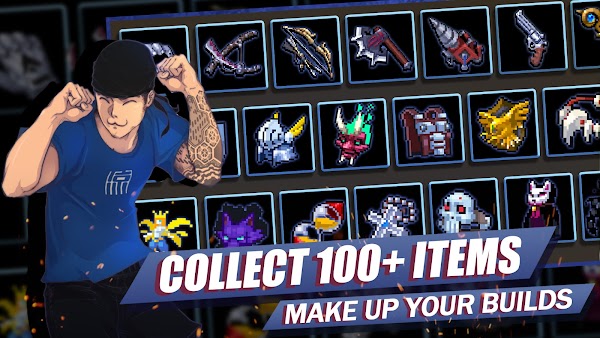 As you play the roguelike game, you move through the different rooms in the dungeon and defeat enemies you meet as you play. You can also buy or find relics as you go on. The relics give you different magic powers and advantages while you're fighting with monsters and the enemy.
In the Otherworld Legends game, your character also has a health meter, and you need to ensure it doesn't reach zero. If it does, the game ends, and you'll have to start again. If you do well in the gameplay, you can receive a particular number of gems and unlock new characters.
Otherworld Legends is an entertaining game with a mystical setting and beautiful graphics. There is also an interesting set of characters that you can interact with. This is a good game if you're looking for a fun way to kill time.
Plot and Gameplay of Otherworld Legends
Otherworld Legends features an action-packed plot line and storyline, starting with the villain, Asurendra. The villain creates a fake world and uses his powers to summon the heroes from time and space in the illusionary world.
Now, the world that Asurendra has created is full of monsters and deadly traps, which you will have to navigate. Behind the gameplay is an exciting plot that will dominate the world. You are one of the heroes called to the world, and you realize that there is a brutal conspiracy. Now, you must stop Asurendra from his evil actions and other heroes.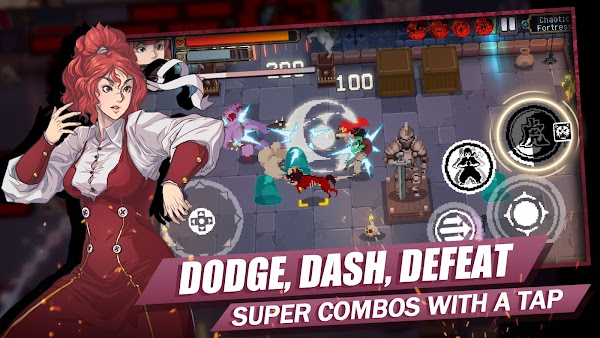 The gameplay of Otherworld Legends is easy to go through, and you will control your character. You go through trails and dungeons to defeat different monsters coming at you. At the end of each stage, the bosses will appear, and you need to fight them to move on to the next stage. The higher you go, the more you move out of the evil illusionary world that Asurendra has created.
The difficulty will increase with each level too. In the next levels, you must deal with supernatural elements that appear and attack the character. You need to use your weapons and fighting skills to save your life and choose characters based on their strength and weapon. You can upgrade your strength and get more powerful weapons as the game progresses.
Furthermore, the Otherworld Legends game offers you different missions you need to complete. The game is built on basic missions that are attached to the plot. When you complete different missions, you get rewards and discover more about the illusionary world and the content. If you're new to playing the game, you can easily get around the gameplay.
Exciting Characters and Game Items
The Otherworld Legends game includes different kinds of characters that you can play with to win against enemies during combat. The characters you can play with come from different dimensions, so you can expect unique abilities and rich storylines. You can choose between warriors, mages, archers, knights, ninjas, and even magic masters as you play. Before choosing a character, you should check their strengths and weaknesses.
The archers and mages are the most popular characters among players because they are good with long-range attacks. The ninjas and warriors have the highest strengths and quick damage speed.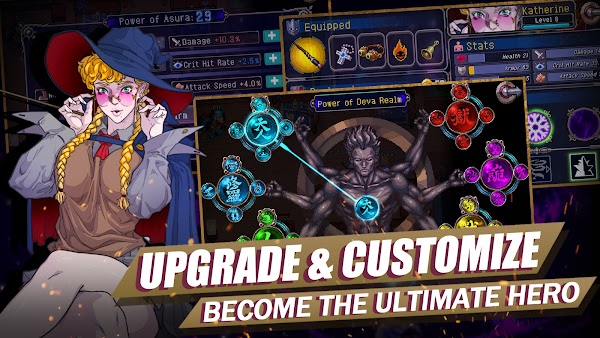 Otherworld Legends offers different items you can interact with while playing. There are over 90 types of items that you can collect and use to equip your character. These include defense shields, material fragments, armor, and different weapon.
The weapons section is super impressive, as there's so much that you can choose from, from armored gloves and bows and arrows to gloves and the drill bit. As you gain more points, you can use them to purchase new weapons. You can create new weapons by merging them, giving you special abilities.
Vivid Graphics and Effects
Otherworld Legends will remind you of an arcade game when you see the graphics and design. The 16-bit graphics platform will give you a seamless gaming experience from location to location. There aren't sharp details in the graphics, but the game has clear visuals, so you can easily recognize the different items you are interacting with.
Along with the graphics are the sound effects and background music that adds to the game's mysterious nature. The game handles movement seamlessly, with great animation. All of these contribute to the combat scenes and make them more fun.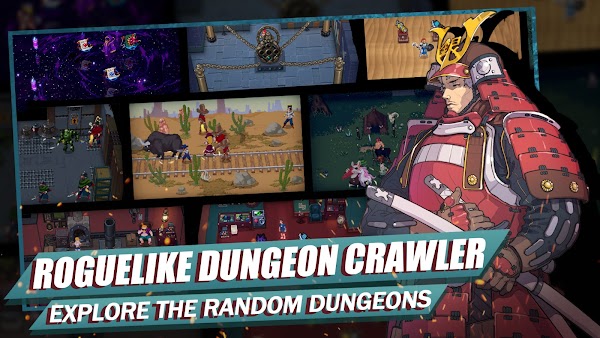 Some other features to look out for as you play Otherworld Legends include:
Easy game controls with the buttons on the side and left of the screen. Super combos are easy to find, and the controls are intuitive.
Fun and exciting heroes with their distinct fighting styles. Find one that works for you.
You need different kinds of enemies, scenes, and bosses to defeat.
Countless builds and bonuses that you can look out for. Mix and match different items to make the perfect item build.
Random dungeons with enemies, hidden shops, and secret rooms. Fight with unknown bosses and become the best hero.
Assisted control allows you to target enemies with a few taps.
Conclusion
If you enjoy action-packed games, Otherworld Legends is the ideal choice. The game offers seamless combat scenes, amazing heroes you can play with, dungeons to explore and fight in, and fantastic graphics. The Otherworld Legends offers action offline RPG gameplay as you fight with mighty monsters.


Join Telegram Group
Download Otherworld Legends APK and dive into a world of good and evil. Explore the otherworlds in this action-packed game, and discover magical kingdoms.