Download No Way To Die APK, a free-to-play offline survival game where players have to explore, craft, and survive in a post-apocalyptic world. Do you have what it takes?
An In-Depth Description of No Way To Die
As stated above, No Way To Die is a post-apocalyptic survival action-adventure game where players are one of one of the survivors of a zombie apocalypse. In this game, you will have to craft weapons to protect yourself from the undead, defend your shelter from hordes of zombies and enemies that come to attack every night, search for and collect food and resources to survive, and explore different locations inhabited by dangerous mutant creatures. Do you think you have what it takes to survive in a post-apocalyptic world?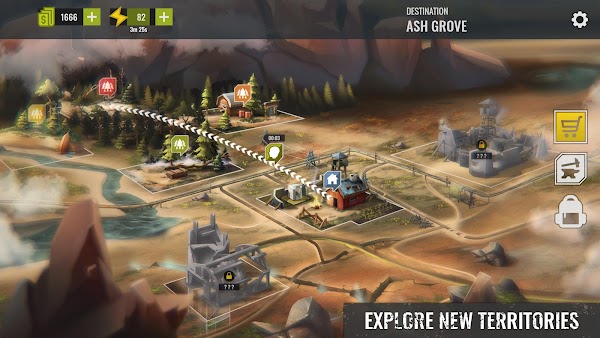 No Way To Die Android starts with your character waking up in a secret bunker many years after an asteroid collided with Earth. Your character is then sent to the surface to eliminate every possible threat and assess the situation by the Artificial Intelligence that operates the bunker. Your character chooses to be given the ability to regenerate – die and be reborn as a clone, but all the memories of the original body will be intact. Your character chooses to do this because his family will be protected from the disaster happening on the surface.
As a player, your goal in this game is to survive in a post-apocalyptic world, and from all the movies we have watched, we know that is not an easy task. When you first start playing the game, you will have access to something to eat that keeps you safe from the undead and a roof over your head. You will need to upgrade your shelter as this increases your chance of survival; to do this; you have to gather prime materials from the environment. So, you will need to leave your shelter to search for materials like wood, cotton, stone, and tools for packing minerals and cutting trees.
When going out to gather prime materials from the environment, you will have access to a pistol you can use to defend yourself in case you come across a zombie. Your character's energy level in this game will change depending on his rest and food supply. When your character is well rested, he can travel from one place on the map to the other – No Way To Die Android has a vast map – without recharge. So, your character can leave his shelter to get materials and come back to install the upgrades.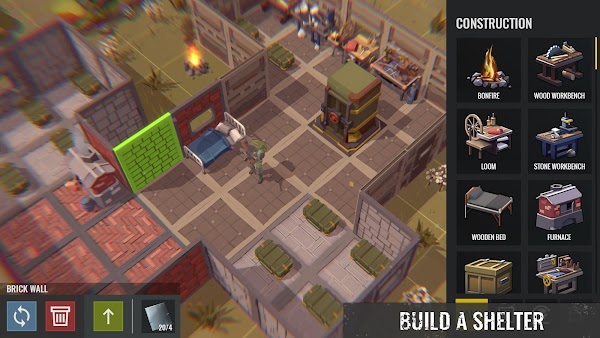 In the No Way To Die latest version, players will have to wait fifteen minutes for their character to recharge if they are out of energy. Fifteen minutes is enough for your character to move from one side of the map to another, so that may be wasted time. This is why you must get everything you need when you leave your shelter. It is like we see it in the movies, stock up on all necessary materials as it may be difficult to go out again.
No Way To Die is an excellent survival game – our site offers a straightforward No Way To Die free download process so that you can get right to it!
Features of No Way To Die
Now that you know about No Way To Die, let us look at some of the exciting features this game offers.
Explore Your Surroundings
Of course, when searching for food and other necessary resources, you will need to explore your surroundings. No Way To Die features a large game map, and your character can travel from one place to the other on the map in search of materials. You will have to explore different locations filled with creatures who survived the apocalypse but turned into mutant freaks. In these locations, you must collect resources, which is a critical factor for survival.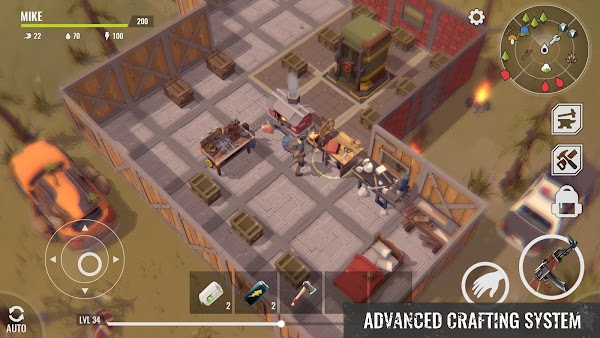 When you search the forest for resources, you will need an ax to cut down trees or a mine for ore and clay. This will help you to get better access, and if you are lucky, you might come across chests, trash, or abandoned cars that contain valuable items.
Search for Food and Water
Another important factor for survival is food and water. In everyday situations, humans cannot survive without food and water, which is why we eat and drink every time. But unfortunately, a post-apocalyptic world is not normal, and you will need to search for food and water to keep your current physical form alive.
You can choose to hunt live game or collect berries and mushrooms in the forest. It might seem inconvenient, but this is the price you need to pay if you want to survive the post-apocalyptic world.
Crafting
In this game, players craft different materials, equipment, armor, and weapons in the field to help them survive. This equipment will help you unalive the zombies whenever you come across them. Players can also set up a production facility with different crafting stations in their bunker. They can use this to make weapons and deadly materials to help them win battles against the undead.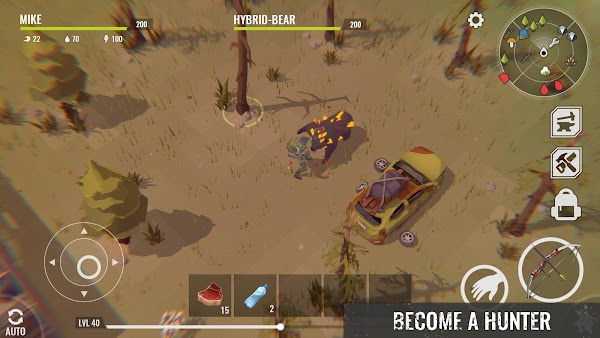 Uncover Secrets
No Way To Die is not all about killing zombies and eating berries to survive. One of the primary reasons your character was sent to the surface is to assess the situation. Nobody knows what happened to the planet after the mysterious asteroid hit. It is your job to find out the truth behind the whole situation and save your family that you left in the bunker so you cannot fail. As the game progresses, you can access new locations that will give you more information about the world.
Defend Your Shelter At Night
The daytime is the perfect time to catch some sleep in No Way To Die because once night falls, your shelter will be filled with a hoard of hungry zombies who only want one thing – to break into your home and destroy it. So, you must stay up all night to defend your bunker from these hungry symbiotes; you can set traps around your surroundings and ensure strong walls surround your bunker for a proper defense.
Level Up Your Character
There are fifty character levels available in No Way To Die. You can only access them when you have the necessary experience for survival and defending your shelter from hordes of symbiotes at night. As you progress in the game, things will surely become difficult, and your character will not be able to handle difficulty unless you upgrade him.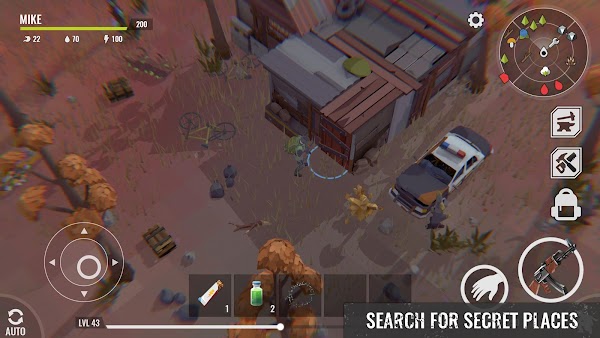 Outfit Your Bunker
When you first get to your bunker, it will be surrounded by the remains of a destroyed structure made from walls with different levels of strength. It is, after all, a destroyed society, so that should not be too surprising. You should build your shelter to survive by strengthening the walls, repairing what needs to be repaired, and installing crafting systems to help you create and store deadly items.
Other Features Include:
Players can choose from a wide variety of weapons – from a club to an AK-47 – to eliminate zombies.
No Way To Die features a complex crafting system that offers various options to make what you want.
No Way To Die has stunning low poly graphics, rouge-like style gameplay, and a multi-floor underground location.
In No Way To Die, players will always come across scary enemies when they leave their shelter – from unfriendly animals to bloodthirsty symbiotes – that can finish you off with one hit. It is up to you to save yourself using your weapons.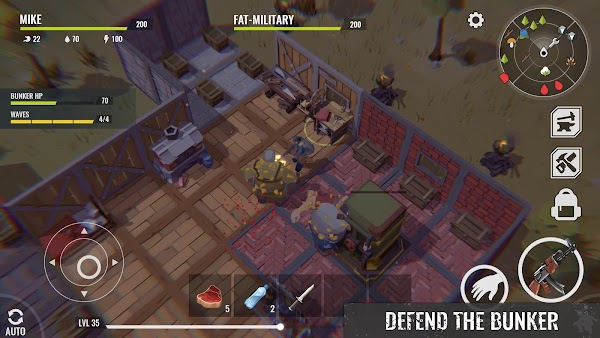 Conclusion
If you are sure you have what it takes to survive in a post-apocalyptic world, then you should try out No Way To Die for an immersive gaming experience. Our No Way To Die download process is straightforward – so what are you waiting for? Hit that download button now!