Download MudRunner APK for a fantastic racing experience across off-road tracks. Play against friends or foes on a hilly, muddy, and other challenging terrains.
About MudRunner
MudRunner is a mobile game that comprises all-terrain vehicles competing on adverse routes and passing extreme landscapes to get to their destinations. It gives a third-person view for players to control various vehicles that can travel across some of the most challenging terrains. Players get up to 19 vehicles with different characteristics and types of equipment for users to personalize their trucks.
The game was developed and released by Saber Interactive in 2017 and has gained much popularity since then. However, the game's subscription plan is one of the reasons most players sometimes opt for free options. MudRunner has a one-time payment option, though, which means you can access the game anytime as soon as you make the payment on your account.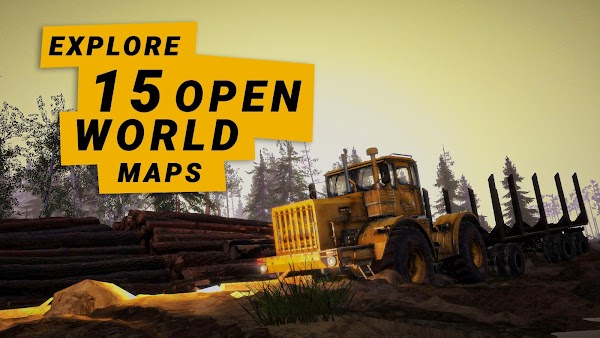 Players can complete complex objectives, rewarding them every time they make a successful journey through the adverse condition. There are various landscapes, cutting across different times of the day. MudRunner also has excellent graphics that create a realistic view of the landscapes and game environment.
Take Charge, Run the Terrains!
MudRunner is an epic off-road game that takes players off the tarred road to unfavorable terrains for a daring experience. It allows players to venture into the Siberian landscapes with nothing much to guide them on the journey. Players only get a mini-map and a compass as their ultimate guide to the destination.
This adversity adds to the challenge and boosts the gameplay experience. Everyone loves car racing, but the challenges and adversity in a mud race offer a far more exciting experience. Depending on your preference, you might choose to play as a solo driver, charging forward and finding your way through the damp soil, or join three others in a multiplayer game.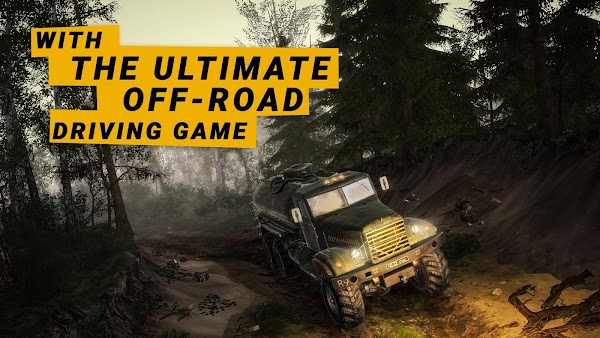 Why Play MudRunner?
The game has an ultimate off-road experience that's hardly available anywhere else.
It offers a wide range of up to 19 all-terrain vehicles with customizable upgrades and pieces of equipment.
Allows you to explore the untamed Siberian landscape right from your device.
The game has excellent graphics, animations, and advanced physics that boost the realistic view.
It combines lots of dangerous and challenging missions and deliveries in extreme conditions, which boosts the gameplay experience.
Players can worry about the game and necessary factors like overheating and fuel consumption, increasing the fun.
There is a coop multiplayer feature to navigate the landscapes with your friends for those who don't want to play solo.
Game Features
MudRunner has many unique features to show off, but the most interesting ones lie in the game's graphics, terrains, and vehicles. Here are some of the features you can enjoy on MudRunner:
Advanced Graphics and Animation
The game has impressive graphics with a stylish dark 3D touch. There is also a deep understanding of the game by the developers, which helps pay attention to details with the graphical elements. For example, the maps can hint to players on rugged terrains, the car tires get dirty in muddy regions, and hundreds of other tiny details help create a creative game simulation.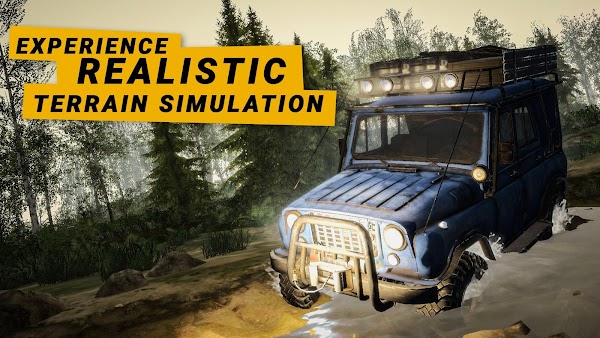 Game Vehicles and Upgrades
There are over 16 primary vehicles in the game, which you can build and upgrade the more you play. Unfortunately, there aren't many vehicles that can survive these terrains, so you have few options ranging from military trucks to pickups. However, you can upgrade each vehicle with more strength or equipment to last longer on the track.
Realistic Off-road Driving
Perhaps, the most exciting feature of the game. Off-road driving sets this game apart from car racing games like Asphalt, and Need for Speed. Not every player likes to go at a blaring speed. So going off-road allows players to be cautious, creative, and careful when driving, offering better gameplay than racing on a smooth track.
Sandbox Maps
Up to 10 maps are available in the game, each with expansive areas and untamed regions. This section is where you also choose the game difficulty level because the higher you go on the map, the more challenging the terrains will be. Therefore, ensure you select maps ideal for your vehicle and consistently inspect the road conditions through the map to prepare for adverse conditions.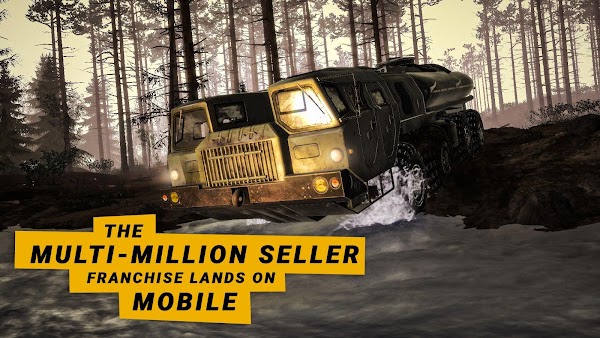 Game Objectives
The game has many maps, meaning many terrains to play on. Each map has regions based on difficulty, so you have an extensive list of game objectives, starting from the easiest to the more challenging terrains. You get rewards when you win the races, so you can use them to prepare for the next objective.
Winch
Like in real-life situations, not all obstacles will stop your movement; you'll only be delayed while at it. Hence, the Winch is part of the game's method of helping you when you get stuck in muddy or rugged terrain. But you have to ensure you go with this equipment in your vehicle every time you load out to ensure you can hook to another truck and get yourself out of the swamp when the need arises.
Fuel Consumption
This feature is another brilliant addition to the game because it boosts its realistic perspective for the players. On every mission, you have a specific amount of fuel to burn before you reach your destination. Therefore, if you suffer a significant setback or take the wrong route, you might not be able to get to your goal fast enough and thus lose the mission due to low fuel.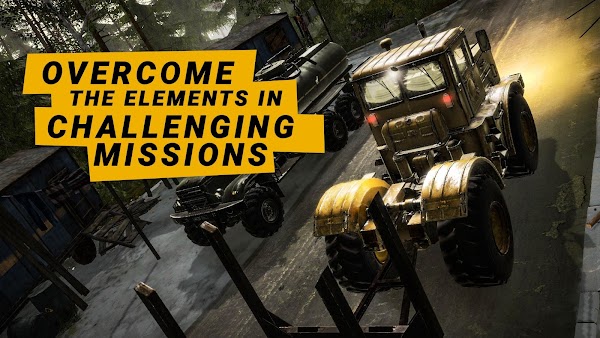 Coop Multiplayer
There is an option to go solo on your missions or play with coop multiplayer. With Coop Multiplayer, you can play with your friends and be on the same sides (not as opponents). You can navigate the terrains together, help when a friend runs into an issue and make collective decisions during gameplay.
Conclusion
MudRunner is your best bet for a fantastic driving experience into offtrack terrains like swamps, hills, valleys, mountains, and more. Many obstacles prevent you from reaching your destination, making the game even more enjoyable. Other features include unlimited money, unlocked upgrades, and excellent gameplay on various devices.