Download the Designer City APK building game and create your metropolis. Erect skyscrapers, leisure parks, and other buildings to beautify your island.
Introduction To Designer City: Building Game
Designer City is a mobile application game that allows you to build your city. You get to perform the duties of an urban planner as you get to design a city to your taste. You can build skyscrapers and housing units for aims to live in.
You will also need to build places of work for your sims. As they earn money the city becomes strong enough to build itself and citizens can organically drive developmental projects. To be able to do this, all amenities must be in place, so you will need to isolate the different items that make it easy to live in a city.
One of the items to consider is a good transport system. Designer City allows you to build your city's transport system, utilizing the various means of transport available. Apart from making use of the roads and bus systems, you can set up underground rail systems as an alternative means of transport.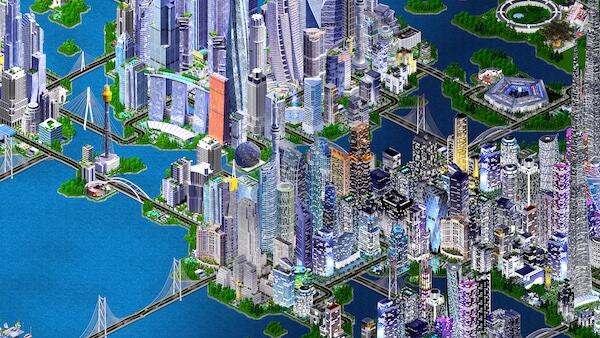 Designer City also allows you to manage your ports and you can set up ferries as an additional means of transport. The ports also help you boost your city's ability to trade with other communities. Strengthening your port guarantees better trading, and better trading will in turn boost your economy to the point of self-sustainability.
A major key to attaining self-sustainability is keeping your sims happy. Happy sims work harder towards the growth of their communities. Think of it as a way to maintain the benefits they enjoy. Designer City helps you build the utopia of your dreams.
After erecting housing units, transport systems, trading ports, and commercial zones what you need is food and no community survives solely on food imported from other nations. This is why you will need to set up farms and grow your food.
In most cases, when you look around you and see how your city is being run, there are chances that you wish certain things were done better. Designer City allows you to make these changes. A simulation of a real-life city where you are the one calling the shot. The question then becomes, "What will you do better?"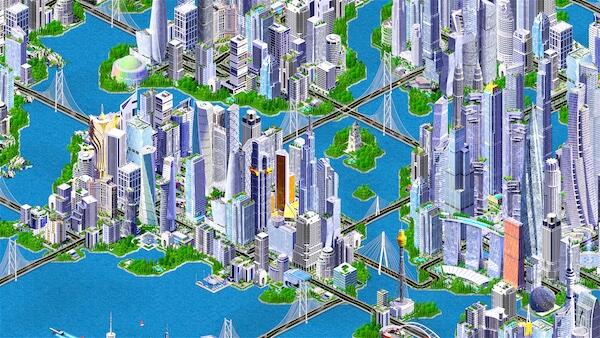 Designer City is an interesting game that expands your mind, by allowing you to tap into your creative energy. As the builder, you can identify the needs of your community and swiftly decide on the growth of your community.
Features of Designer City
Designer City mobile application game is an interesting game. If you are the type that likes creating things, you will find the setup of the game engaging. The amazing features of Designer City are as follows:
Design and evolve your city
The primary role your get to play in the design city universe is that of a creator, the designer of your glorious city. You get to build your city in the pattern you design, with city monuments of your choice. Different cities across the world are built with different themes and templates. Determine what you want your city to look like and the type of city you want.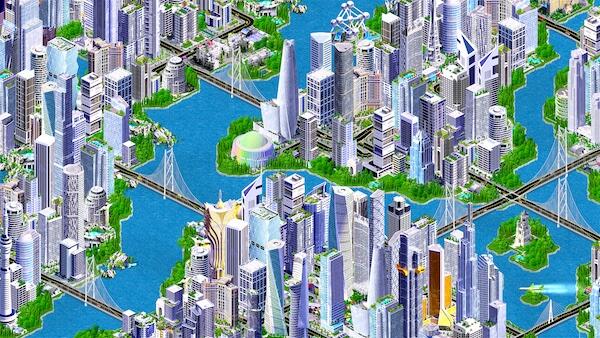 Will it be an entirely urban city or a mixed planning city for low-income and high-income earners? Will you focus on building skyscrapers and minimizing land meant for agriculture, or will you focus more and agriculture and affordable housing units?
Either way, you choose to go, you can always try to achieve a balance in your design.
Fix Core Economic sectors
In Designer City, you can fix the core economic sectors of your city to promote wealth and keep your sims well fed and satisfied. Skyscrapers are awesome, but you need to verify if your sims can afford those types of housing units. Also, having a large population is wonderful but you need to be sure you have enough jobs and food to sustain such a large number.
The player gets to make tough decisions like this in Designer City, making the game fun to play. Every decision you make as the city builder will affect your citizens, hence, you need to think through what you do, before throwing money and resources at projects.
Zoning Laws
Designer City allows you to make zoning laws. Zoning laws determine the different areas of your community depending on the city model you have in mind. Their commercial zones are mainly for commerce, and this region is usually characterized by high-rise buildings and skyscrapers for offices.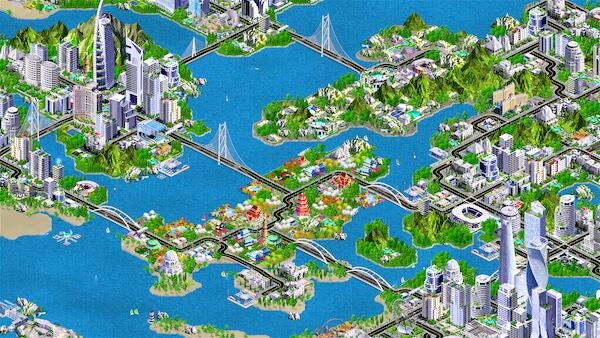 Residential areas are filled majorly with housing units of different assortments. You can also choose to use a mixed zoning plan with housing units and commercial properties well represented. Residential areas can be further broken down into upper-class zones, middle-class zones, and lower-class zones.
Having all manner of sims ably represented in your city makes it a more heterogeneous and realistic city.
Equip Military and Safeguard Environment.
What's a city without law and order? You don't want all hell to break loose after building such a beautiful city. This is why you need a functional police force and an army with a working navy and Air force.
Get your security system well equipped with sophisticated weapons and Cctv surveillance for easy control and detection of crime. Build Carbon free City by using green power stations. Design your buildings with green roofs to sustain your environment.
Grow your food
Designer City also allows you to choose the areas of land you intend to use for farming. Create a modern city and utilize every available portion of land to build numerous clusters of farm land across different parts of your community.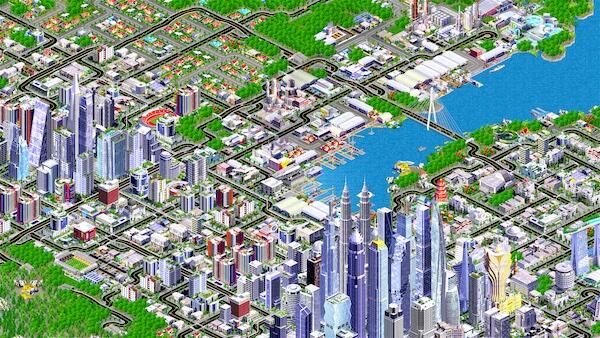 Make use of rooftops, build gardens and create an eco-friendly environment that keeps your citizens healthy and protects the air quality in your environment.
Transportation
Build your city's transportation system with a reliable and sustainable means of transportation. Depending on the peculiarities of your city and the design you have in mind, you can build and decide on the systems of transportation you want to use.
You can make use of roads, rail, air and water transport systems.
Conclusion
Designer City is an engaging game that opens you up to the world of city planning, giving you a hint of what it takes to run a city. It will also show you the importance of making decisions for the collective good of your society. You get to learn all this while having fun building, erecting, and demolishing buildings in a bid to make a progressive modern city.


Join Telegram Group
Download the Designer City APK building game and create your metropolis. Erect skyscrapers, leisure parks, and other buildings to beautify your island.