Building Craft APK app game and construct several structures as you desire. You become a craftsman and design houses and build them.
Download Craftsman
Craftsman building craft is a creative game anyone can play. The game involves designing houses, mansions and building homes. This is a playground for designers and creatives who love crafting. With Craftsman building craft, you can create castles, buildings, and houses with an idea from various blocks, shapes, and colors. It is an engaging, exciting, and relaxing game for creative minds.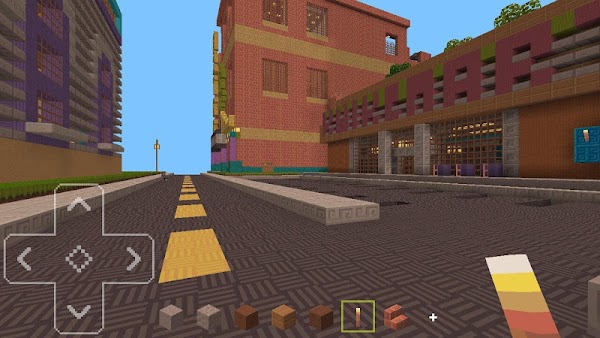 Get realistic with your imagination and ideas with the craftsman: building craft app. There are resources available on the app to make this a reality. The materials available in Craftsman building craft are not as complicated as in real life.
Craftsman building craft has left its users always returning with its features, stunning graphics, and sounds.
Craftsman: Building Craft Description
Craftsman building craft is a construction simulation game where you, as a player, is a craftsman. Your task as the craftsman is to design houses and build them. You can create your favorite castles and buildings with craftsman building crafts.
Craft houses and build them from small to large, simple to complex, classic to modern, and more. The game involves bringing your idea into reality. Building Craft uses bricks of different colors, shapes, and sizes as its major materials. This is done by pairing the bricks, combining them, and creating your works.
The gameplay of craftsman building craft is simple and easy. No complications or confusion. As a construction craftsman, your task is to use bricks to make anything and everything - houses, villas, mansions, amusement parks, castles, and more to a variety of complex structures. However, craftsman building craft does not provide you with most materials. They only give you simple materials and then allow you to create.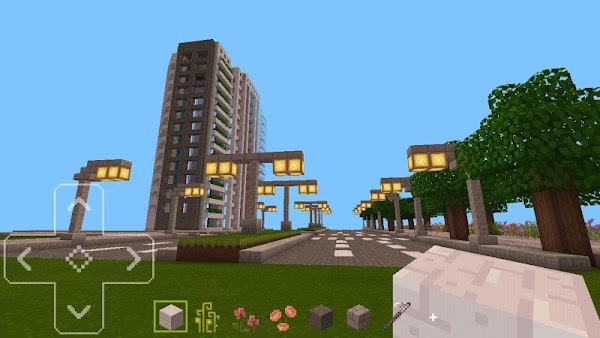 You can build anything with your creativity and style and the availability of branches, flowers, trails, blades of grass, etc.. Your finished craft can be photographed and shared with your friends worldwide in the game. This is interesting as it allows you to be more creative in showing your friends something interesting and pleasant to their eyes.
Craftsman building craft is not boring to anyone because you are allowed to pitch your rough idea into reality. The game takes you to a different mode when you start playing. Each game mode helps you gradually to get familiar with constructing and crafting. Then after getting acquainted with it, you will start diving into more challenging, complex, and interesting opportunities.
The game is easy to play and understand for beginners. After getting familiar with the game, you have to look closely at the type of brick and the envisioned building and start using the brick to build.
Another amazing thing about the game is that you can play with your friends or play alone. Craftsman: Building Craft has nice features that make users return for more.
Features of Craftsman Building Craft
There are awesome features in craftsman building craft app. It is safe to use and play with. Here are some distinctive features of craftsman building craft ;
Setting Preference
This is one of the most important features of Craftsman building craft. On the app, there is a setting option to do and undo some activities. You can secure the app on your device, Allow permissions, and do several other things with this feature.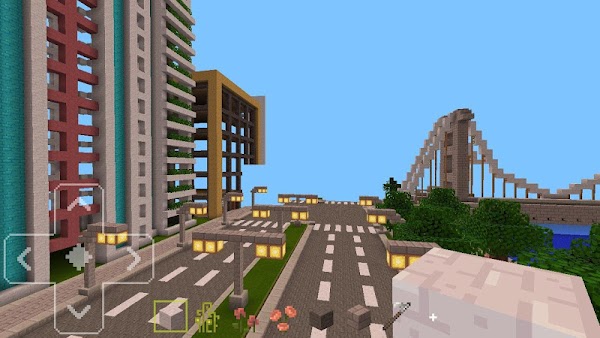 Immersive Game Experience
Craftsman building craft provides you with a realistic and immersive game experience. The addition of different game plots and landscapes contributes to this game experience. Also, explore maps in the game to get a suitable location for your house and engage yourself in other activities.
Also, you work around your idea with the available resources on craftsman building craft games.
Diverse Game Mode
Craftsman: building craftsman game has many game modes, which gives you an awesome experience. This is to ensure players do not get bored with a game mode.
Stunning Graphics and Sound
Craftsman building craftsman game has cute images as its characters. The background and scenery of the game are mind-blowing. The game provides thousands of beautiful houses. In addition, it has stunning graphics in the game, which attracts players to the game. Also, the sound and music are lively and interesting.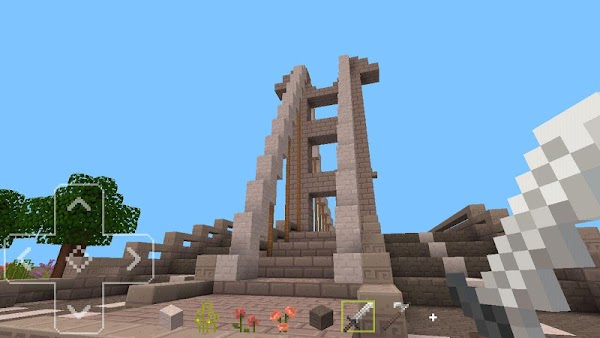 Aesthetics Design
This game allows you to design, craft, and build beautiful structures. With various beautiful design styles, players can create houses from simple to complex, allowing you to design and decorate items in a luxurious, beautiful, and elegant way.
Conclusion
Craftsman building craft is an excellent app that improves creativity. It is a great app for home designers to help improve their construction and crafting games. The latest version of the game is updated with several features. Download Craftsman:building craftsman and bring out creativity while you enjoy yourself.


Join Telegram Group
Building Craft APK app game and construct several structures as you desire. You become a craftsman and design houses and build them.