Download Idle Firefighter Tycoon APK to build a sustainable fire department. Become the boss to experience how most fire departments start and thrive.
About Idle Firefighter Tycoon
Idle Firefighter Tycoon is a simulation game that lets players experience the thrills of running a firefighting company and keeping up with the emergencies and demands of the citizens. In the game, you'll take the role of the head of a fire station in your city, so all the results or consequences of your actions will be felt by the whole town. The responsibility is high, and the people have much hope in you, which makes the game quite interesting.
Unlike other Idle Simulation Games, where there is no real pressure on you since you're running a private business, this one adds a considerable responsibility to the player. First, you'll be introduced to the game and shown around to get familiar with how things work; then, you'll start running everything. There is no holiday, of course, and the company runs for 24 hours daily. So, you'll have to manage the Tool Room, Machines, Fire Trucks, Parking Lots, etc.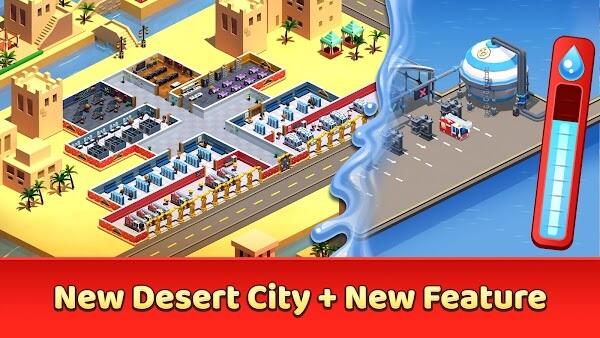 Of course, the game doesn't start with you managing several things at once. You'll have plenty of time to get accustomed to the activities around your new place of work before you start getting any real pressure. The game is impressive with its graphics and adds lots of meaningful concepts and equipment you'd expect in a fire station. Your skills will improve the more you play, and since the game control is not too difficult either, you won't have to worry about learning a new control concept.
The game was developed by Kolibri Games, which has several other games in this category. It's a simulation game with a unique concept and immersive gameplay. You can play the game on Android 5.0 and above, so you don't have to worry about your device compatibility. The content is available for 3-year-olds and above, so your kids can also play. It has over 1 million downloads and a rating of 4.3 on Playstore, which makes it a game you can bank on.
Gameplay
The gameplay is simple, like in most simulation games. Your sole goal is to ensure everything runs smoothly and you can grow your venture as you continue to play. As the chief of operations and head of the fire department, you'll be shown around by a diligent worker when you start playing, so you can get familiar with the whole area.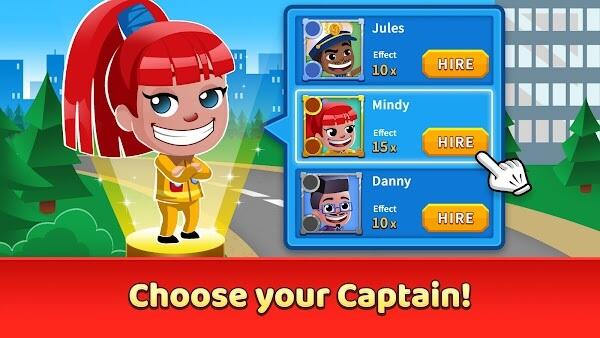 So once you have been shown around, you have to find firefighters that will work with you and also find fire trucks they'll use. You'll be given a small amount of money to start the game, which you'll spend on procuring your workers and equipment. Once you are set, you'll get alerts from people around the streets calling to help quench fires, and the local government will reward you for each mission you accomplish.
Game Features
Many simulation games offer similar gameplay, but Idle Firefighter Tycoon has a unique concept and gameplay, which reflects in its features outlined below:
Graphics and Sounds
The game has impressive graphics and fantastic sound quality. The cheerful colors make you feel excited and energized when you play. Considering vital energy and excitement for firefighters, this feature is helpful. You'll be able to check out every part of the fire department, and the equipment is astounding. In addition, the game has smooth Transitions during gameplay, making it fast and smooth.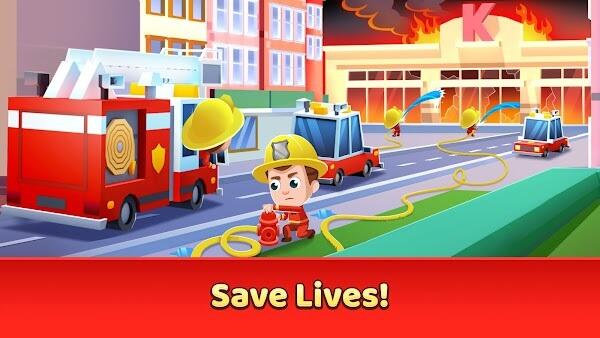 Skills
Thanks to the gameplay, you'll have to develop specific skills if you want to enjoy this game. When you get to the maximum level, you'll have to think differently and make certain decisions to everyone's advantage, so all of these orientation changes are included in the game. In addition, the game allows you to flex your reasoning skills when you reach certain levels.
For example, you won't spend time attending to fundamental issues like buying more fire trucks as you did in level 2 once you get to higher levels. Instead, this upgrade will shift your concern to procuring modern firefighting technology, changing the hierarchy to improve efficiency, and changing the process to ensure faster and safer services for people in your community.
Levels
The game has many levels; you'd have to start from level 1. You will be able to proceed to the next level faster if you have some experience in the firefighting industry, although you'll still have to play at a slow pace since this is a simulation game, and you can fulfill a whole career in a day.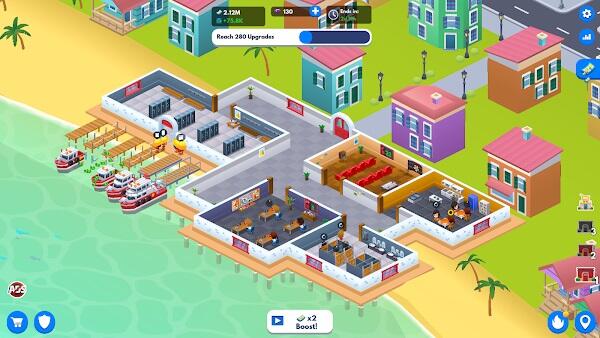 According to the game levels, there are different requirements for your management skills; the more you progress, the higher the demands and more complex the gameplay becomes. However, regardless of the level, the game requires multi-dimensional leadership skills. Nevertheless, the simple gameplay is always retained; you have to think, consider, and decide on the next step.
Purchases and Upgrades
The game has many upgrades, though you won't get to upgrade when you start playing. Your first goal before upgrading will be to purchase all the necessary equipment to run your fire department effectively. The first few pieces of equipment include the staffs and workers that will go on your firefighting emergencies; once you have these, you'll also need to purchase fire trucks and alarms to notify you when there is a need for your service anywhere.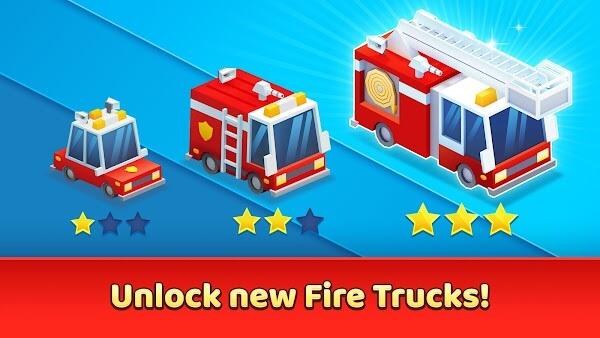 Money
Once you have a comprehensive list of workers and equipment to function at the primary level, you'll start making enough money to upgrade your equipment. Of course, the game gives you some money when you start playing, but it's only to kick off your venture. When you complete your missions, you make more money, and the local government rewards your service. These are in-app currencies and are free, but you can make purchases with real money to speed up some processes.
Conclusion
This is a fantastic game to play in your leisure. The game not only allows you to get a glimpse of what firefighting looks like, but it also allows you to build a thriving fire department on your own.