Download Airline Commander APK to experience the thrill and terror of flying planes. Travel a variety of routes while building your skills and battling traffic.
What Is Airline Commander?
Airline Commander is an airline simulation game available for gameplay on mobile devices. It was released on the 20th of January 2019 and has received several updates to improve it.
Airline Commander is also an airline managing game in which you get to create the best airline and ensure it stays the best. To do this, you will have to earn rewards from contracts, carry out landings, takeoffs, and other airline-oriented tasks in different airports.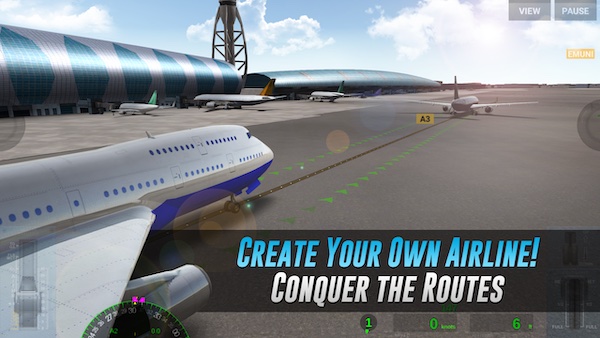 The game teaches you the basics of airplane controls, faults, emergencies, and how to deal with problematic weather conditions. The success of your flights results in level upgrades which bring about upgrades in the features and functions of your planes too.
Airline Commander places you in the middle of realistic situations that can be navigated with the aid of an airplane. You learn to use the plane to get through these situations to earn more and reach higher levels.
Key Features Of The Game
Airline Commander is an awesome flight simulator game it is with the aid of the following features:
Airliners: These are the large passenger aircraft you own. You can choose different types; single deck, double deck, et cetera.

Main Hubs: Airline Commander features many main hubs with taxiways that lead you through various routes to other airports worldwide.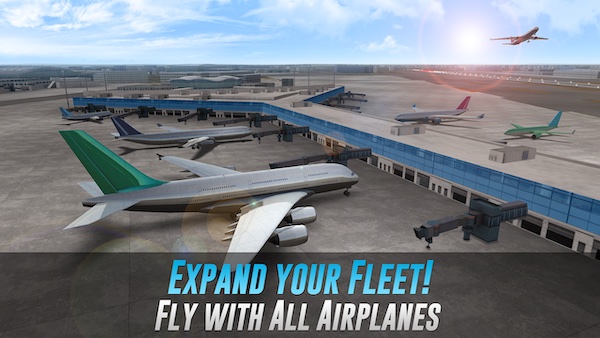 Airports: The game has HD satellite images, navigation, and real maps for every airport and region mentioned.

Scenarios: Airline Commander has you handle different situations that will require you to fly the plane. These include landings, takeoffs, taxiing, and other airborne activities.

Traffic: The game offers real-time air and on-the-ground traffic for you to navigate.

Flight System: Airline Commander has a simple flight system with standby navigation help if or when you need it.

Realistic Procedures: Realistic landing and takeoff procedures will require you to acquire skills that can aid you in carrying them out.

Competition: You get to compete against airlines and pilots worldwide. Climb ranks and prove your efficiency.
Airline Commander also has some technical details you need to pay attention to. The control tower has a communication system that is used to manage air traffic and offer assistance where necessary. Takeoff and landing scenarios are classed from basic to advanced.
The airliners have advanced engine systems similar to those of real-life planes. The game even adds realistic faults to the engines alongside fire suppression features. In addition, you can access an autopilot that controls altitude, speed, vertical speed, and other flight parameters.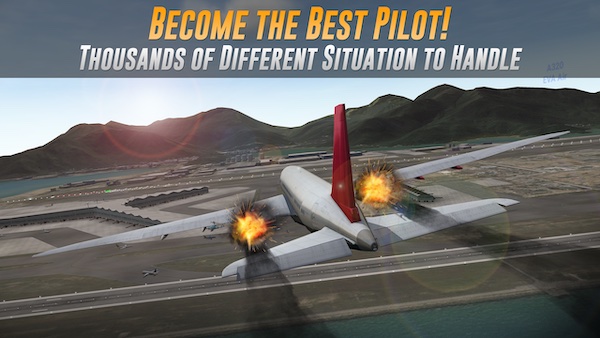 All the malfunctions, instrument failures, weather issues, hydraulic faults, and tire problems are part of the developers' attempt to make the game an actual simulation. If the aim was a game that looked and felt like real-life, they somehow managed to do it.
Your Guide To Playing Airline Commander
If you're an airplane enthusiast, this game will excite you easily. However, you do not want to get carried away by that excitement and forget you have a game to attempt to play successfully.
Airline Commander immerses you into the role of a commercial pilot who flies the plane from takeoff to landing. As you master your skills and progress in the game, you earn from flying the 25 planes available and acquiring over 100 licenses.
The game is more than just a flight simulation. You don't only get to play as a pilot; eventually, you manage other pilots and enter into contracts for extra profits. Playing as both pilot and airline commander might seem like a lot, but the game gives you enough time to understand each concept and role.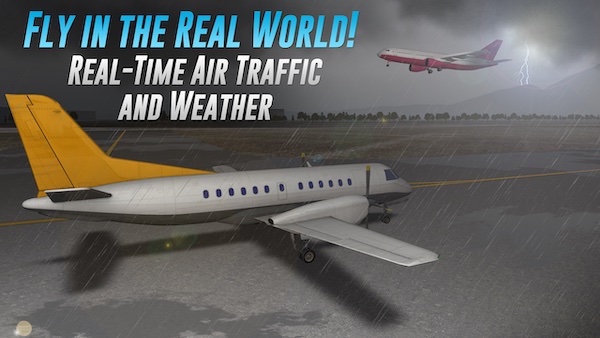 Airline Commander features a unique user interface and control system. As a result, it may take some time to get used to. However, consistent practice will help you achieve this. This guide's tips will give you a much-needed understanding of how the game works.
The first thing you need to do is pay attention to the tutorial. No one knows a game more than thegame itslef. Launching the app begins with a tutorial session that takes you through the basic takeoff, landing, and licensing lessons.
After that, calibrate the game controls and begin to practice. Visit the Settings section of the menu to adjust the game settings to levels suitable for you. There's a sensitivity adjustment option, virtual joystick option, and other controls. Test out the changes you make by taking practice flights.
Next up is understanding the game mechanics. Airline Commander has three in-game currencies: money, flight points, and AC credits. The gameplay is simple but detailed. You take offers from other airlines to fly their planes and earn cash to buy planes and licenses for your airline.
After acquiring an airplane license, you can begin assigning a pilot to tasks related to the plane. Also, each plane and license you get opens up new airports. In Airline Commander, 'slow and steady is the way. Keep your plane stable and avoid unnecessary movements, especially if you are new to flight games.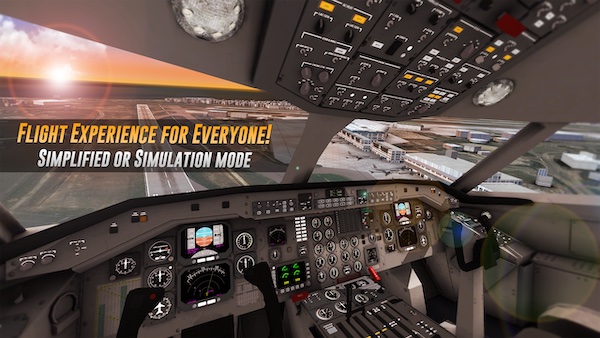 Make good use of the ads you come across. Since the game is free, the presence of ads is not a surprise. However, the airline Commander makes up for this by attaching rewards to the ads, so you're boosting your game progress when you watch them.
This comes last, but it is so important. Pursue daily quests and achievements to rack up more points. This enables you to have more to spend.
Conclusion
Airline Commander may seem complicated and overly serious to lovers of battle action games, but that is not the case. Due to the diversity of the game content, the controls just have a detailed structure that makes it seem this way. You need patience and focus on understanding and succeeding in this game.
It's a long journey from pilot to airline commander, and you have lots of days to steadily walk the road or, in this case, make the flight. If you have just started playing or are about to download and start, keep all the tips mentioned here in mind. They'll be of help!


Join Telegram Group
Download Airline Commander APK to experience the thrill and terror of flying planes. Travel a variety of routes while building your skills and battling traffic.