Download Pocket Love APK on Android. Create the home of your dreams in a simple and fun way. Pocket Love gives you a step-by-step procedure for building a home.
What Is Pocket Love?
Pocket Love is a virtual neighborhood game whereby players can build their dream house using a different furniture; these pieces of furniture can be bought with the in-game currency. HyperBeard, the maker of Pocket Love and other great games, also launched her brand new virtual game Pocket Love with more interesting features.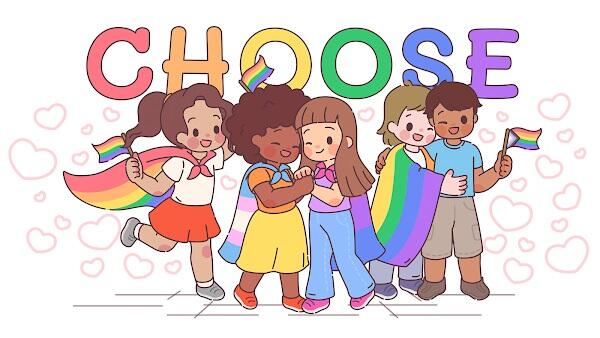 Players must organize or create their characters in the game and choose a partner and a favorite pet. Characters are created to fit into a seemingly adorable pocket-size world. In this article, you will understand the game and its various features.
Time To Start Decorating
What's so exciting about Pocket Love is that it offers assorted customization options for players to design from start to finish —starting with a space into a dream house. Then, by visiting the AMAZING showroom, you can select your best furniture. While you unlock furniture, you will cutely interact with various objects. Unlock unique memories and capture different moments to put into your photo albums. Isn't that cute?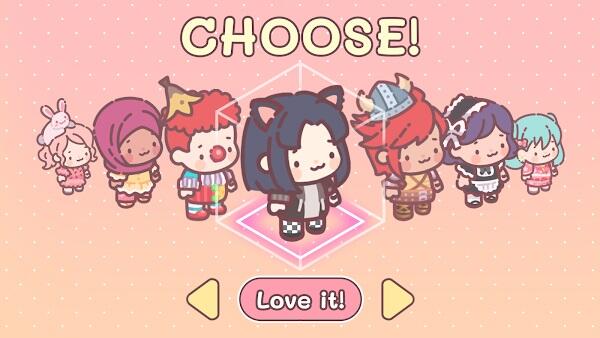 More elements like expanding or adding rooms to your house, visiting neighbors, and unlocking rare moments. By adding more rooms, you can also expand your tiny residence. When it comes to buying and installing new things in a beautiful house, there is a wonderful feeling it gives. Do you wish to learn how to quickly expand your house and discover all its features? If yes, keep reading; you are about to find out.
Tips And Tricks Of Pocket Love
Although there are no difficulties in playing the Pocket Love game, tips and strategies will help you improve your house and unlock all its features. Below is an extensive Guide for beginners; following these tips will teach you how to quickly expand your home and unlock all features.
Guides
Select a pet and start a family in the lovely neighborhood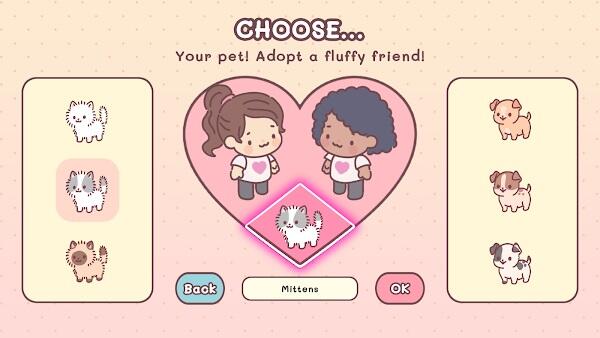 Your decor journey starts with choosing a character and your partner's character. Next, begin with choosing from different hairstyles, advance to customizing your dresses, and select your loyal pet. You have two options: to choose either a dog or a cat. However, each pet has different styles and colors to choose from. After picking your favorite, you can name your pet and continue the game.
Thereon, when the first stage is completed, you will be welcomed into a beautiful neighborhood where you can start your family. You will be given a small room to start decorating, but when you earn a suitable amount of money, you can expand your space and add better furniture. Although when players start the game, they will get some free currencies to start their decor journey —with a short tutorial, you will understand how the game works— subsequently, players can start building their dream house.
Buy from a variety of furniture and start a beautiful decoration
In the store, players can choose from a wide range of options found in a furniture catalog. As a result, you can buy furniture that suits your needs. Originally, you were only given a limited amount of furniture to purchase, but as you level up, you can purchase more.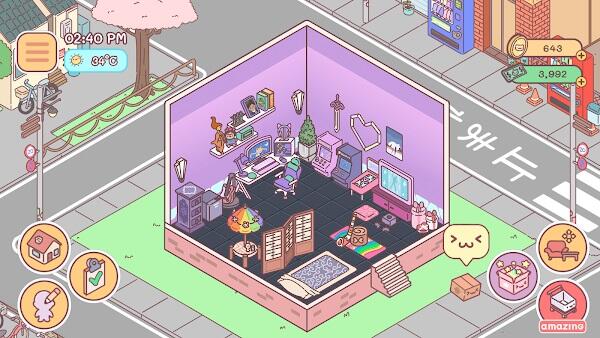 All items are available at the Amazing Store and can be delivered to your doorstep. Although unlike other simulation games, it's faster to get your items delivered to you on Pocket Love, there's no paywall or waiting for a cue. Also, players get free furniture for the outer part of the house, only for selected time intervals.
Complete easy tasks to receive money
To get more furniture and spaces, you need money. By doing a set of tasks, you can earn money; after completing this set of tasks, you will receive a monetary reward; with it, you can buy more furniture and acquire extra space to build. Another way to earn in-game currencies is by watching Ads. You can opt for Ad-watching if you choose not to do the other task. By watching ads, you will also receive nice character accessories and fortunes.
Pocket Love ads aren't shoved in your face; compared to other games, they are simply optional. Additionally, Pocket Love doesn't force you to play for hours. Who wouldn't love the simplicity of this game?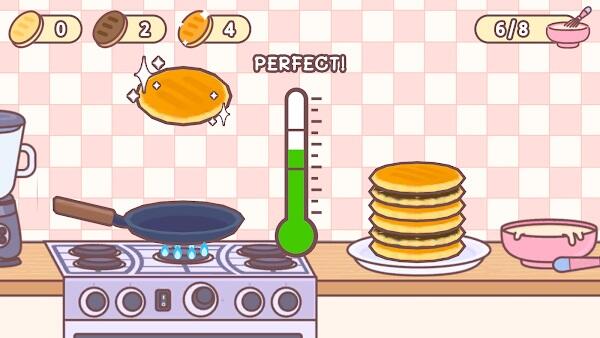 Sell nonessential items for more money
A truck may visit you occasionally, offering to purchase some of your unneeded items. Although you can possess as many items as you like, you can't keep all items, especially If there is limited space to display them. Considering that random freebies can result to double items, your items will continue to pile up, and you can trade them.
Game Features
There's no age restriction with the Pocket Love game; it is free for everyone. But to kickstart the game, players have to submit their age on the app. You can locate your age using the slider button. After picking your age, click on "OK" to proceed.
To customize your character click on the "Person-pencil" icon beside the left-hand side of the screen. It will take you to the "Edit Character" tab. In this section, you can make more changes to your characters.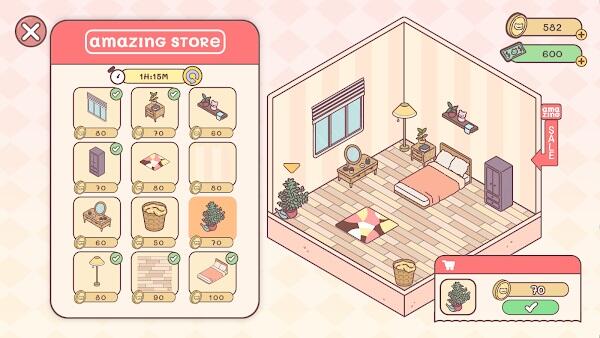 Besides, the accessory store is located here, and you will get access to new sets of clothes and hats with just a few Dogllars — the term used to describe in-game money in Pocket Love. Additionally, you are allowed to change your appearance as you advance.
After customizing your character, it's time to choose your partner's appearance. To do this, note that you must design your partner the same way you did your character. To input your partner's name, go to the "Partner" tab found below your screen.
Conclusion
If you love creative aesthetics, you will love to design a home. Playing Pocket Love is a good way to test your creative skills. You can build your home however you want, using thousands of options available. Sounds fun? Head on to Google Play Store and hit the download.