Download Mostory APK, an Insta story animation editing app that will transform your stories into a masterpiece with fascinating layouts and animated templates
Overview
Social media story is no longer new; it has proven useful and efficient these past years, especially for brands. Insta stories are undoubtedly one of the most effective and super fast media channels. They have a radiant appearance that attracts more customers and increases your following - if used properly.
Many people prefer stories because of their daily use, fast, colorful customizable appearance and can be instantly deleted, whether images, animation, or videos.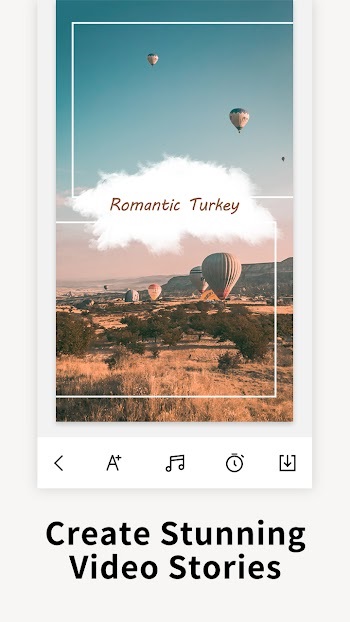 Mostory is a story editing app that provides over 300 animated templates that will add spice to your videos, assist in creating extraordinary layouts for your story and also share them easily on your social media pages fast and easy to help you increase your followers and fame. Moreover, with mostory, you can build your brand and customize it your way.
Mostory Features For The Perfect Instagram Story
There's an array of features you'll find on the Mostory App. It's the perfect tool for editing your photos, applying filters, adding music and sounds, adding content in the form of texts, and a few others. These features are briefly summarized below.
Photo Editing Tool
Mostory helps you to make your photos more artistic and alive, and you can fit the picture and customize them to what degree you want with the over 300 different photo collages available for your use. You spend half the time you need to edit because of the done-for-you style of editing the Mostory app has. With mostory, you can easily crop your photographs for Facebook or Instagram and use a varied textual style to demonstrate your points. There are now quote templates available. Give your Instagram stories some sauce!
Great Filter tool
You can edit your picture with the Picsart filters or use the animated hype-type textbox and choose from over 100 filters that will make amazing stories and bring you more likes and views. These amazing filter tools don't only brighten the colour of your video or photo but also correct all the obvious errors in the video or photo, which may include contrast, glare, and others. Moreover, you can search and customize it the way you want.
Music and Sounds
Imagine there was no sound or music to be added to your story; your animated production would seem silly. However, Mostory has more than 100 music tracks available in the app store, and yes, you're right; all of them are copyright-free.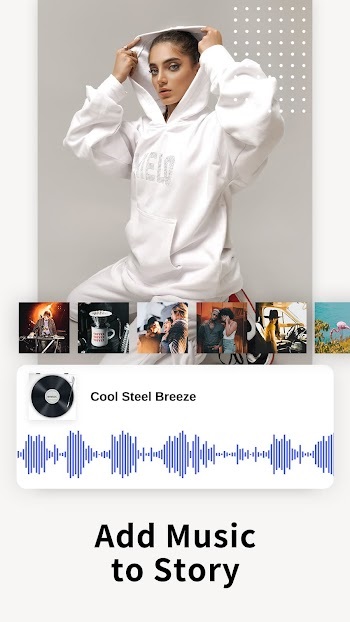 To emphasize the information you want to express in your video, you can choose a variety of music that fits the central idea of the video you're trying to customise; besides, you can add your favorite songs to the device's library if you choose to. You can use your photographs to create stunning video Insta Stories and add posh music video templates that make it unique. With the comprehensive music library, you may add any fantastic music on your videos. As you do so, get prepared to update your Instagram stories.
Clean Content and Texts
You can put some texts to explain the content you want to communicate into your video as you edit it, depending on what you want to use it for, whether you plan to use it for communication, amusement, or both.
You can choose from multiple templates and more than 200 imaginative and enjoyable cartoon typefaces at Mostory. Be sure to take note of the text's alignment, size, and placement so that it doesn't interfere with the animated product's content and overall result.
Templates and themes
In Mostory, you can add premium Instagram animated story templates with various collages. There are more than 30 themes available that you can choose from. Don't overlook all the colorful themes and templates available; they can entice more followers and make your brand famous.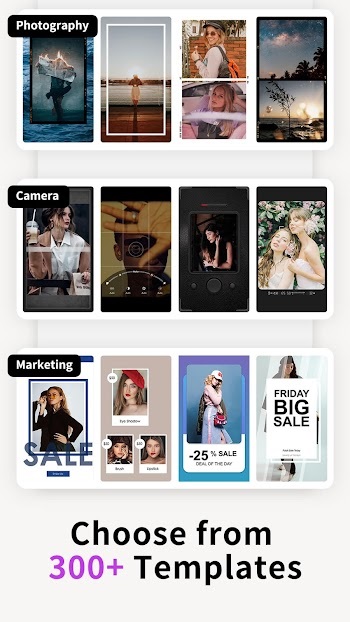 Branding
You can brand your company using specialized logo animations and excellent online marketing templates. With the aid of this story creator for Instagram business, you can create products that stand out for social media promotion which will attract new followers, views and likes.
Add your Instagram story generated with this story maker, and obtaining a repost is super simple.
How To Utilize Mostory's Features
The above-listed features of Mostory make the app stand out from its competition. With Mostory, you can create the finest outlook for your brand and its products. In addition, the app is free, efficient, and will live up to other top editing apps when properly utilized.
Using Mostory As A Photo/Video Editing Tool
To transform your photo into a video on your story, choose from over 300+ collages arts for your story; with mostory, you are spared the hassle of frantically searching for templates.
As a producer of photo collages, you can try these fantastic tale art status styles to make your Instagram story and Facebook page a little more eye-catching; it's very helpful.

After editing, you can share with just one click on Instagram to receive likes and comments from your friends

Edit the video tale using programs like Vivacut and Capcut using the timeline already available in the app.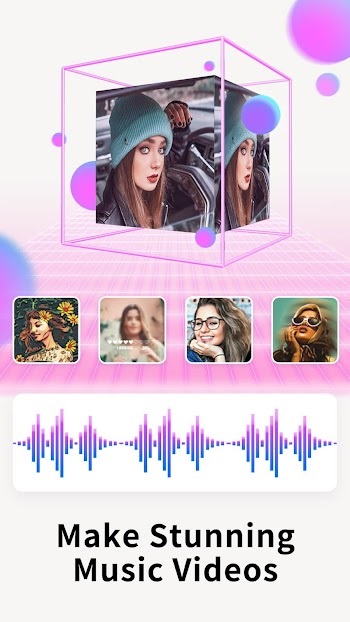 The Array Of Lightroom Filters On Mostory
This expert feed planner offers over 100 beautiful presets for images and videos that are easy to use.
Select a filter you want from the given list to apply to your photo/video.

Overlay filters with natural light will give your Instagram story art more spirit.

Share your creation when done experimenting with filters.

Updates to more filter effects will be made. In addition, you can use viral tale bit filters and VHS effects when working on your videos.
Get Creative With Fonts And Text Designs
You can use different hype-type fonts, creative words, and designs as much as you want.

You can create fantastic intro videos and stories with the 200+ text animations and lovely layouts given by this Instagram story builder, all done for you.
Create A Brand With Mostory
You can choose from more than 100 pieces of music that are copyright-free in your Instagram story maker and also combine audio with video and images in creating Instagram posts and branding your company, add tracks.

Use the video creator for Instagram with song lyrics to share your favorite moments quickly.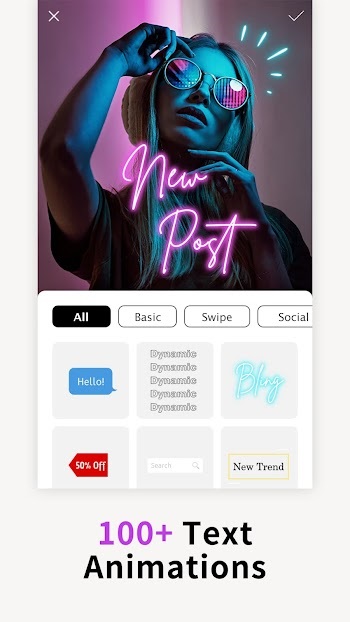 Customize your stories and company identity, and you can create a narrative brand to give your goods and services more energy. Use the narrator's brand storyteller and add your logo to the animated story.
Conclusion
Use Mostory to share your stories with the world coolly and quickly increase your views, likes, and followers on social media platforms like Facebook, Twitter, Instagram, Whatsapp, and Snapchat. With Mostory's excellent, high-converting Instagram story creator, It's never too difficult to create collages, organize feeds, or edit animated stories for your social media.