Download Monster Hunter Stories APK and experience battling with monsters. Discover monster dens by exploring expansive dungeons and bring back any eggs you find.
About Monster Hunter Stories
Monster Hunter Stories is an impressive role-playing video game. In contrast to earlier games in the Monster Hunter series, this game lets you play as a rider rather than a hunter. The player can engage in turn-based combat in this game, which is done in an old-fashioned way. Players will like some of the changes made in this version. There are exciting and equally fascinating things in it, from little things to something that can alter big battles.
In Monster Hunter Stories, every battle begins with an unbelievably exciting story. The game centres around a warrior (the leading character) and his two friends, Lilia and Cheval. The story starts when they go on an exploration in a forest and try to go to a Wyvern nest. They discover an egg with a unique look and perform a fun ritual, the God Race Ritual. The Rathalos egg hatched a baby dragon, and they named it Ratha.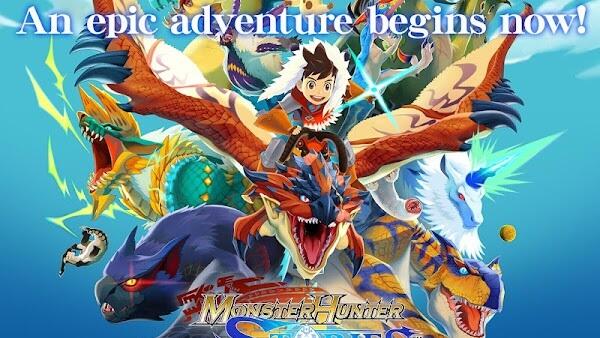 The character accepts the Ritual of Connection and is given a piece of crystal with the potential to control wild creatures very quickly as a gift by the village chief. They are subsequently bestowed with the status of Rider, which is dynamic to the community. The warrior, Lilia, and Cheval embark on a thrilling and intriguing hunter-related adventure together, making for a thrilling and engaging friendship story.
They have a lot of heavy burdens to carry and much to do to make the village peaceful. Tragically, when a monster infected by a virus strikes the isolated town of riders, it will drag you into a thrilling but scary world where you will be required to form bonds with monsters in order to survive.
This game is an amazing way to acquaint you with the extraordinary Monster Hunter universe and a game that isn't like any other in the sequel. You can also engage in online competition with other gamers.
Monster Hunter Stories is available for anyone. However, this game has in-app expenses allowing players access to certain fantastic features. CAPCOM CO.LTD. Monster Hunter Story developed this action/adventure game. It is also available in multiple languages since it has more than 40 languages to choose from.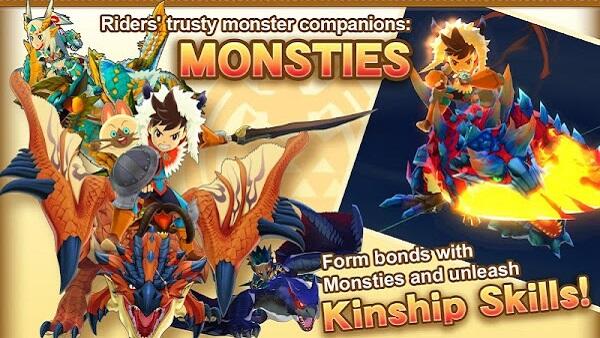 This game can be downloaded on Android and iOS devices. The content of the game is rated for 10-year-olds and above. It also has over 100 thousand online downloads with an outstanding rating of 4.3 from over thirteen thousand individuals that evaluated it.
This game was made available in Japan on October 8, 2016, for the Nintendo 3DS portable gaming system, and on December 4, 2017, for mobile devices. In addition, monster Hunter Story features support for Amiibo figurines, with a first set released alongside the game and a second set released two months later.
Explore The Exciting World of Monsties
A rural community of people adheres to strange customs in a land where giant monsters prowl, and humans earn a livelihood by hunting. They are called the Monster Riders because they develop bonds with monsters rather than pursue them.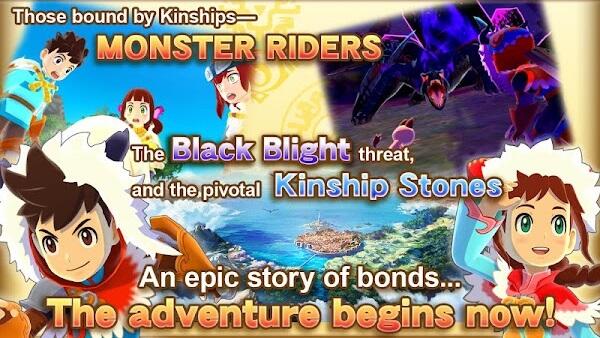 In contrast to hunters, they raise and cohabit with monsters, forging unbreakable relationships with them by using mysterious objects called Kinship Stones. Monsters who bond with Riders are called "Monsties" and have extraordinary skills. By becoming a Rider, you can make numerous Monsties your friends and ride them as you discover a large, exciting universe.
Features Of Monster Hunter Stories
Recruit Numerous Monsties: The foundation of your quest comprises monsties and the alliances you build with them. Take back any egg you discover to create new Monsties as you scour vast lands and dungeons for monster dens.
Engage in Battles with your Monsties: Here, you can bring your hero into conflict with various Riders and the Monsties you raised. To compete against other players, put together a squad of your choice.
Offline: Additionally, there is a probability that gamers will want to play offline to avoid all the issues that frequently arise when playing online. You'll be relieved to learn that Monster Hunter Stories may be played entirely offline if you discover that you belong to one of those groups.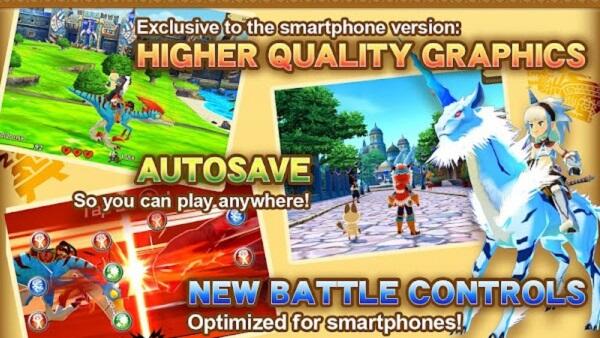 Compatibility: Monster Hunter Stories is a mobile-friendly game. It is compatible with Android and iOS devices. However, the developers continue to work hard, so the game runs seamlessly on all mobile devices.
Multiplayer Mode: Monster Hunter Stories lets you play online races with your friends or other players. You can even play with your kids if they are game enthusiasts.
Privacy Policy: The Monster Hunter Stories website clearly states its privacy practices. The app ensures the necessary security controls are in place to protect your information. For instance, your profile information is protected by your password. If you pay for any version, your payment information is preserved as well. The privacy policy outlines what data is gathered, how it is gathered, how it is used, the legal basis for that use, third-party data, and how long the data is stored.
Monster Hunter Stories Amazing Gameplay
This game is not complex, and it has a different gameplay structure. Despite being a Monster Hunter series spinoff, the game has a very different gameplay emphasis. In contrast to earlier games in the series, Monster Hunter Stories allows players to play as a Rider rather than a Hunter and features a conventional turn-based combat system.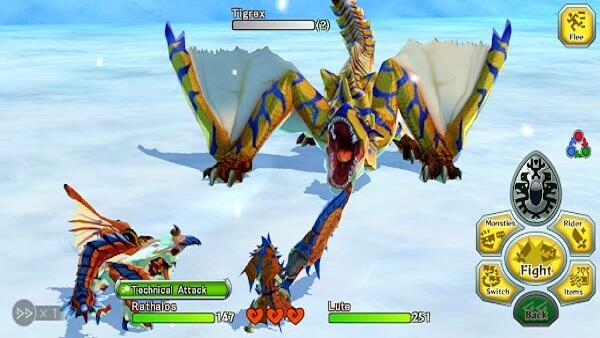 The main changes and additions in this game include the ability to hatch eggs, befriend monsters, fight alongside them, use unique kinship techniques, and improve the abilities and appearance of monsters. Also, there are tons of side quests to complete, and you'll engage in hours of challenging turn-based combat where you must coordinate enemy attack patterns, rider skills, and monster skills. This series' first rock-paper-scissors battle strategy is a breath of fresh air for both seasoned players and newcomers.
Conclusion
Monster Hunter Stories is a fantastic action/adventure role-playing game where players connect with monsters on their adventures. To become a champion, form teams, fight alongside monsters, and destroy opponents with combo attacks.


Join Telegram Group
Download Monster Hunter Stories APK and experience battling with monsters. Discover monster dens by exploring expansive dungeons and bring back any eggs you find.