Download Mobile Legends and be thrilled as you outplay your enemies. Form a team of warriors and heroes to fight against opponents in an epic 5v5 ten-minute battle.
Introduction to Mobile Legends
The growth of eSports in the modern world has been unprecedented. Multiplayer online battle arena games (MOBA) are in vogue, and what is better than a MOBA game you can play anytime and anywhere? Mobile Legends is the real deal, and it is packed with wonderful features to keep you engaged.
Enter into a world of heroes with amazing abilities and different fighting styles. Team up with five of your buddies and form a formidable team capable of defeating all other competitors and conquering the world. Mobile Legends is an awesome MOBA game designed for your mobile.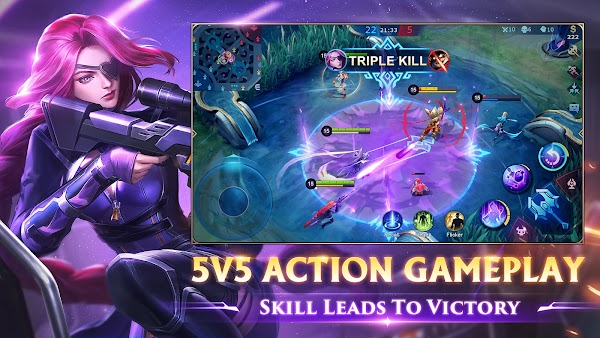 To come out on top, attack and defense must be properly coordinated. Weapons and ammunition will also need to be used strategically to ensure you have the upper hand and the perfect set of skills to take down the opposing team.
Mobile legends also allow individual members of a team to heal each other, hence, ensuring you have each other's backs and stay on your guard. Players can choose heroes like Mages, Marksmen, Assassins, Supports, etc. Each type of hero offers a unique set of skills
Mobile Legends is an endless fighting game that allows you to form bonds with team members to achieve the common goal of defeating your foes. Each team is filled with heroes with different fighting styles and abilities, so be sure to choose a well-rounded team with members who have complementing features.
One of the attributes that set Mobile legends apart from other MOBA games is the awesome gameplay sequence and its super exciting graphics. The game is free to download but to get well equipped to stay ahead of the opposition, you will have to make in-app purchases.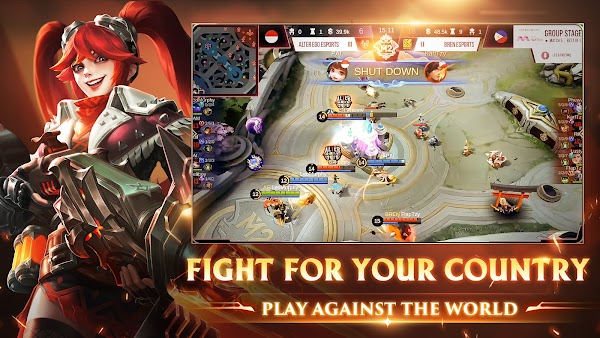 As you make progress in the gaming universe of mobile legends, new heroes are released to spice up your options. Find the hero persona that matches your ideal and team up with other heroes. Fight your way to the top in this fun, amazing ride.
New features are regularly uploaded to keep the game exciting. Several characters and battlegrounds also get occasional revamp.
The game is fun to play with simple, easy-to-master controls. The game is designed with the basic direction controls and other tap controls that allow you to switch weapons, lock the target and even attack your opponents till they are destroyed.
Features of Mobile Legends
Mobile Legends is special and highly ranked because of its unique features. Listed below are some of these features:
1. 5-on-5 Battles and Classic MOBA Maps
Mobile Legends is designed for multiplayer battles involving opposing teams of 5. Each team features members with contrasting attributes and special abilities. These abilities come in handy in the battles, and their proper usage determines who will carry the day.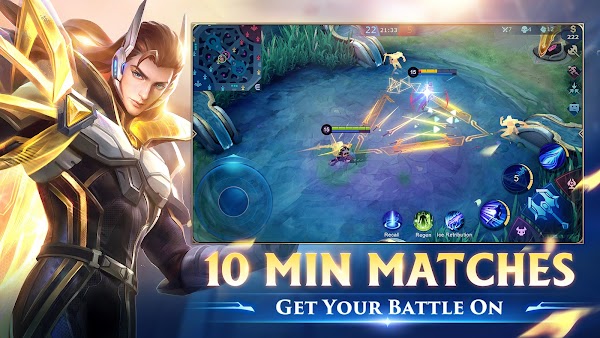 Mobile legends also have Moba maps that show different locations for an epic battle showdown. Select the location of your choice, but be careful to use the different environments to your advantage.
2. Fair Fights and evenly matched opponents
The major bane of online fight games is uneven matchups. Gamers across the world have complained about coming up against opponents that outclass them in every way. This type of fight is usually unfair, and the stronger opponent easily defeats the weak one.
Mobile Legends is designed in a way that stats can not be bought, and training doesn't necessarily increase the character's abilities. To get ahead, what you need the most is a strategy and the right set of skills. In mobile legends, you don't pay to win, you play to win.
3. Easy to use And Easy to Control
Mobile Legends is designed with easy playable controls that allow you to easily navigate your character to move swiftly and efficiently in the game. Maneuver your character and strike your opponents where it hurts the most. You can also block attacks and heal and evade your opponents with swift movements.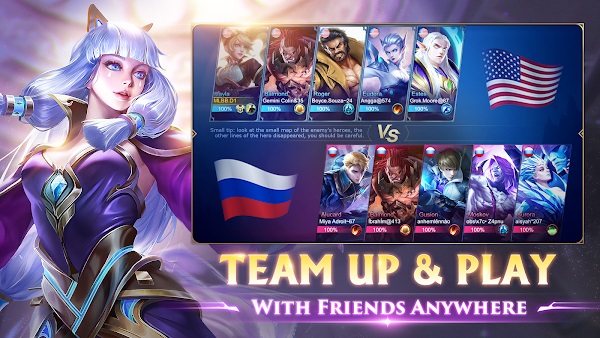 On your screen, you will come across several icons that came be tapped to execute different in-game commands. For best results, engage your two hands and orient the screen to the format you desire.
4. Strategy and Teamwork
Games involving teams like Mobile Legends require a lot of teamwork. Venturing out on your own during battles can be quite dangerous. You may easily get caught and defeated, limiting your team's chance. Using the wrong type of attack can also be detrimental.
The game requires strategic movements, coordinated attacks, and smart decision-making ability. A combination of these attributes and you and your team are well on your way to becoming invincible and the best team the game has ever seen.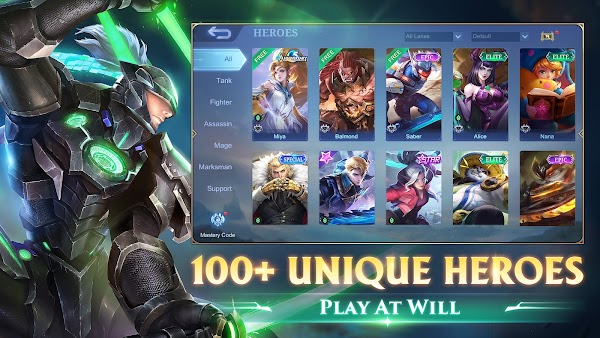 Quick matchmaking and Fast Internet connection
Another complaint mentioned by a majority of gamers is the long lag time before members are added up to a battle. This is not the case with mobile legends, as members of both teams are added within ten seconds for the battles to commence.
Mobile Legends also make use of reliable Internet servers, so players don't experience glitches before, during, and after battles. The seamless Internet connection ensures that the game is rendered effortlessly and that it remains enjoyable.
6. Dedicated Support Services and Regular Updates
Having an easy-to-reach, reliable support service system helps you to promptly report queries and address concerns when using any software. Mobile legends are backed by an active, and efficient support service that will effectively deal with your problems encountered when playing the game.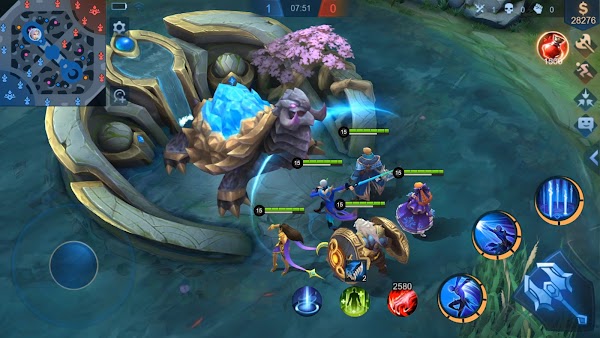 The Mobile Legends universe is a constantly expanding one, with regularly uploaded new and exciting features. A new season is coming soon, with "Rise of The Necrokeep" also on the way. Several heroes have also been revamped( they include Leomord, Faramis, and Lexana)
Conclusion
Mobile Legends is a must-have if you are considering going for a multiplayer game. It has all the classic features of MOBA games to keep you on the edge of your seat. The battles are constant, thrilling, and fun to play.


Join Telegram Group
Download Mobile Legends and be thrilled as you outplay your enemies. Form a team of warriors and heroes to fight against opponents in an epic 5v5 ten-minute battle.