Download Mission Zero APK and dive into the action-adventure theme. Play diverse roles, enjoy the easy gameplay, and infiltrate the enemy with amazing weapons.
Introduction of Mission Zero
Mission Zero is an action-adventure mobile game by NetEase which takes you into a world of hidden interests and diverse characters. It's a relatively new game and is already becoming pretty popular among fans of spy and action themes.
Your goal when playing this game is to play one of the available roles. You can either be the person protecting data in a medical company or the one stealing it. The unique game allows you to choose the role you want from the start and will then give you specific gameplay based on the role you chose.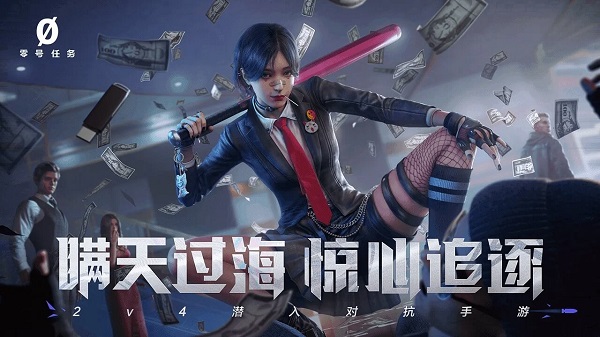 Mission Zero features a wide range of characters. A character is Mobius, whose job is to protect the reports in a multinational company. But, if you play as a security character, you can explore the map area and hide from the hunters and keep the data safe.
The enemies of Mission Zero are Sirius, and you can play as them too. Sirius characters are trying to infiltrate the Mobius and get as much information as possible from the medical company. By playing one of the roles, you can dive into battle and discover different skills and action. It's a fun game that allows you to play anything you want.
The game is easy to play, too, with a straightforward control system. The system is adapted to touch devices and has a directional joystick for moving through each room. On the right side, you will see different buttons which you can use to execute different tasks.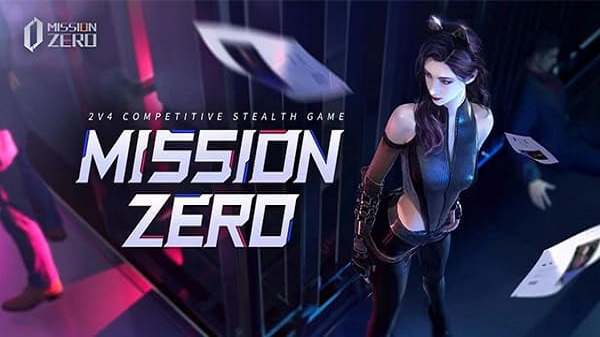 The Mission Zero game features attractive 3D visuals and an interesting concept, allowing you to play different roles. You will feel a rush of adrenaline as you play the game, whether you're stealing important information or protecting it from the bad guys. As you level up in this game, you can uncover different secrets and get rewards.
Action Packed Gameplay
Mission Zero features three main areas in the gameplay, which are tracking, covert action, and assassinating your enemy. You will experience different roles as you play this mobile game. When you first start the game, you get to choose who you are playing at. You can play in Mobius or Sirius roles.
The Sirius group features four spies who are meant to infiltrate enemy facilities, find secrets and withdraw safely. On the other hand, the Mobius group includes two members who are meant to trace and uncover the truth of those who are trying to infiltrate the medical company.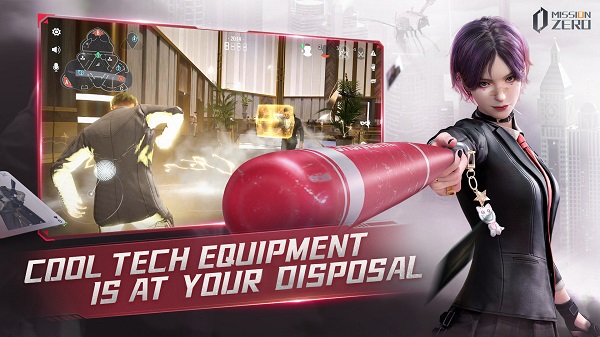 The two groups of spies have different tasks but use a similar method to get the job done. Regardless of who you are playing at and the organization you are in, you still need to track secrets and discover the target. The members of Sirius need to find secret documents, which include important instructions that are needed for their organization.
Then on the Mobius side, the main target is to find Sirius agents that can be anywhere on the map. After finding the target, you can either defeat the enemy quickly with your skills or retreat in peace.
Although the Mission Zero game features two opposing factions, there are over a hundred characters that you can play. Every character has a different shape, skill, and personality. When you want to start playing, you need to choose the organization you will play in, and this will determine what your gameplay will be. The unique 2v4 gameplay is pretty exciting, too, with different tasks, methods, and tricks to achieve the goals.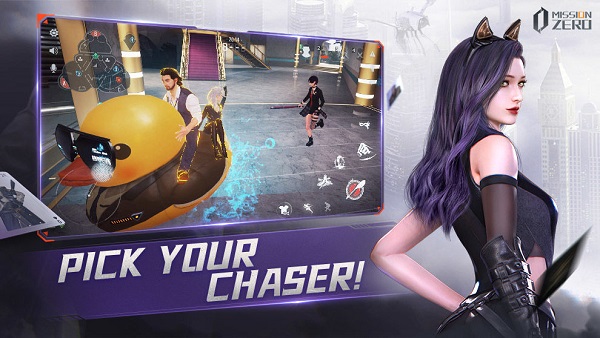 Since the Mission Zero game features unbalanced gameplay of 2v4, you can enjoy the dramatic situations. Players have to move around constantly and find the best ways to complete their tasks. The secret agents have different tricks, which they can use to get what they want. You can decide to be stealthy, disguise yourself behind enemy lines, distract the enemy, hack the system, set traps, or use force to get what you want. There is even a beauty trap to stylishly get at the enemies.
Disguise in Any Faction
If you're in the Sirius group while playing the Mission Zero game, you get the chance to disguise. You can change your costume to whatever you want depending on where you want to infiltrate, and even get accessories and special equipment to hide. With these tools, you can fool the eyes of the Mobius group, which only consists of two agents, and you will be given opportunities to go into the enemy ranks and get secret information.
But for the Mobius group, you will be focused more on teamwork rather than disguise. You will need to quickly locate, unmask and destroy your enemies in the Sirius faction. To do this, you need to coordinate with the other members of your team to track down the agents. You also have to divide the area of control and provide rules to your team.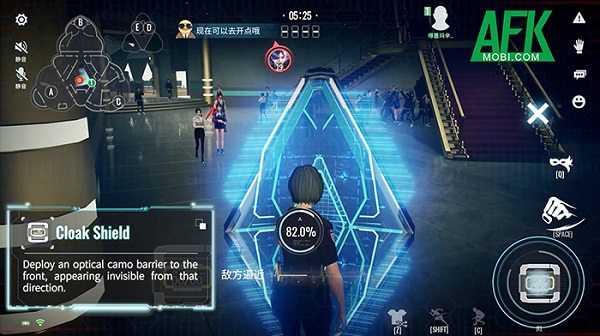 If you have experience in playing team battles, you will enjoy playing on the side of Mobius. You get special moves and unique skills, and you can freely use them to find the enemy quickly and block their advances.
Since it's a multiplayer game, you can enjoy playing with a wide range of players from around the world. The competitive stealth game blends in a diverse gameplay experience. It also supports cross-platform play too, so you can enjoy the game on any device that you want.
Conclusion
The Mission Zero game combines its 3D graphics with the attractive 2v4 game mechanics that any player will enjoy. In the dark background, you never know what dangers are lurking, so you need to keep your skills sharp to play. The game combines asymmetrical confrontation with sneaking elements, giving you a fantastic experience. If you're interested in games that allow you to be a spy, catch spies, or simply enjoy action and adventure, Mission Zero is for you. It's also a perfect choice for those looking for something unique.