Download the Marvel Future Revolution APK and play with your favorite superheroes! Fight alongside Marvel superheroes, or become one with its impressive action RPG gameplay!
About the Marvel Future Revolution Game
Marvel Future Revolution is an action role-playing video game offering single-player and multiplayer gameplay. This exciting action video game was developed and published by Netmarble Games and launched on the 25th of August, 2021.
The game has exciting gameplay with a storyline based on the Secret Wars series. Marvel Future Revolution is set on Primary Earth, a world with different alternate Earths. One of the best parts of the Marvel Future Revolution game is its multiverse nature, allowing different popular Marvel characters to come together and interact.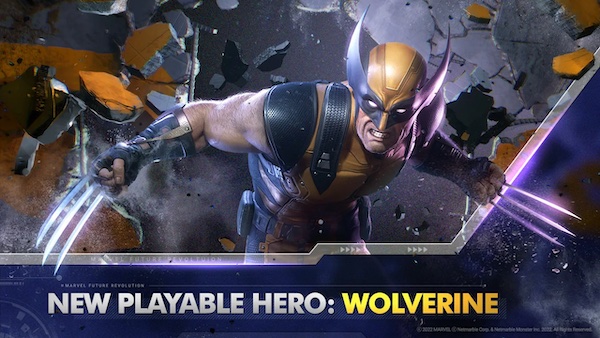 You can start playing the Marvel Future Revolution game for free on your Android or iOS device, although there are in-app purchases. It is rated for teens alone and has violence.
Impressive Action RPG on Mobile
The Marvel Future Revolution mobile game marks the first time Marvel will release an open-world action RPG for mobile devices. This invites you to a massive open world that will pull you in with its immersive experience.
Since it's an open-world game, you can interact with other heroes across various multiverse regions. Not only this, but you can use the multiplayer mode to play alongside other original Marvel heroes or play by yourself against some iconic villains.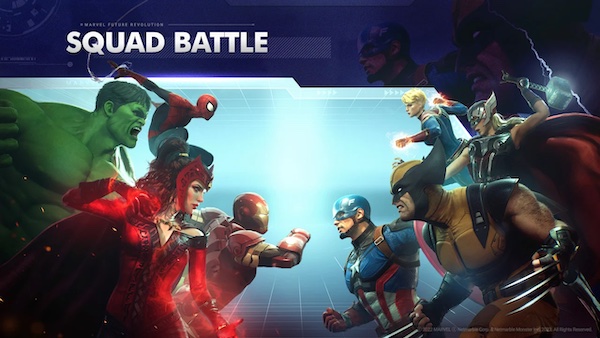 The Marvel Future Revolution game offers high-quality graphics that bring the gameplay to life. In addition, the game has high-fidelity 3D AAA graphics, which is rare for mobile gaming. This is an exciting feature for game enthusiasts and Marvel lovers.
With the help of Unreal Engine, the mobile action game has a realistic graphic style, completely 3D. You will notice cinematic cutscenes while interacting with other heroes and fluid combat in the action scenes. Not watching your favorite Marvel movies, you can see them in this exciting game.
Engaging Video Gameplay
The Marvel Future Revolution game will keep you hooked with engaging gameplay. The game's plot is based on the fact that Earths from different realities are destroying each other by colliding, called the Convergence. When the heroes from one of the Earths try to stop this, they fail.
This leads to Vision sacrificing himself to combine the different Earths into one Primary Earth. However, despite his sacrifice, the Primary Earth is unstable, and the Convergence has not stopped. So, the Omega Flight was created with heroes from the different Earths to seek a permanent solution.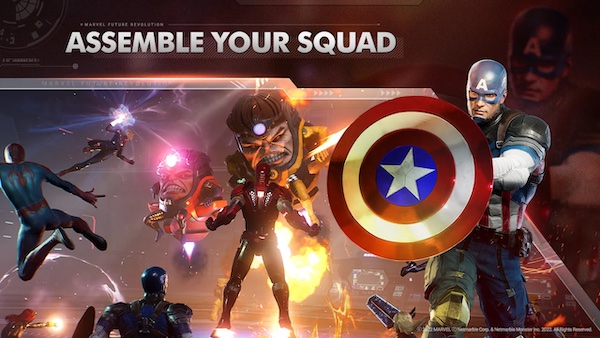 Your role in the game is a recruit in the Omega Flight. You will be hired from your counterpart in the New Stark City. As you play the game, you will focus on defeating Ultron from one reality and also fight to stop Thanos from invading another reality. There is non-stop action, and something exciting always happens, keeping you and your team on edge.
While you play, you interact with NPCs, fight against regular and boss villains, and complete quests. You have access to different skills and can even play in auto-play. Different ways to upgrade your character include getting different badges or cards, equipment, and more.
With the right gear and focus, you can gain all 32 skills and 20 equipment sets and enhance your playing experience while gaming. After finishing the main storyline benchmark, you can access different gameplay modes like daily group missions, PVP, and weekly solo objectives.
Play With Your Heroes
Apart from keeping you engaged every second, the Marvel Future Revolution game allows you to play with some of your favorite heroes. It was launched with Black Widow, Captain Marvel, Iron Man, Star-Lord, Captain America, Doctor Strange, Spider-Man, and Storm.
Since then, other characters like Magik, Scarlet Witch, Thor, Valkyrie, Korg, and Miek have been added as post-release characters. You can choose one of the playable superheroes to shape the future of Primary Earth. At the same time, you can join them to fight against the worst villains.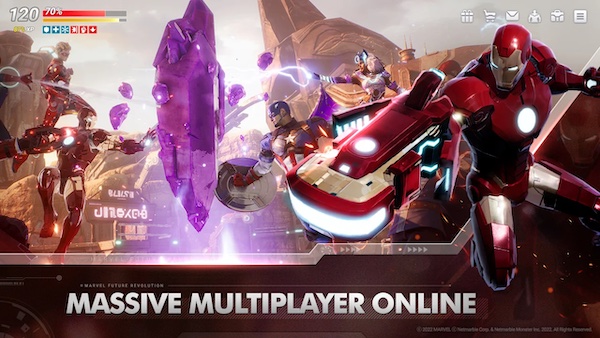 One top feature of the Marvel Future Revolution game is the option to create your hero. You can customize a unique hero for yourself and enhance your playing experience. The game offers a selection of costumes, many that you've never seen in Marvel games. Then, you can mix and match different costume parts to create your hero's outfit.
You can activate over half of the Marvel characters for free when playing the game and unlock the rest with the in-game coins. Keep in mind that advancing your character will take a lot of material, so you should focus on improving one character while giving others minor boosts.
Highlights of the Marvel Future Revolution Game
The Marvel Future Revolution game will keep you from the first fight scene at the edge of your seats. However, here are some highlights to look out for.
Amazing Character Synergy: Marvel gives impressive teamwork between its superhero characters, helping you achieve your squad goal. You can experiment with different superhero squads, even those that have never interacted in Marvel before. As the game is updated with more heroes, more opportunities exist for this.
Action Performance: When engaging in fighting scenes at Marvel, you can expect the fluidity and high-quality graphics to blow you away. Whether you're fighting on the ground, in the air, or as Spiderman, the game has high-quality mechanics to offer great performance.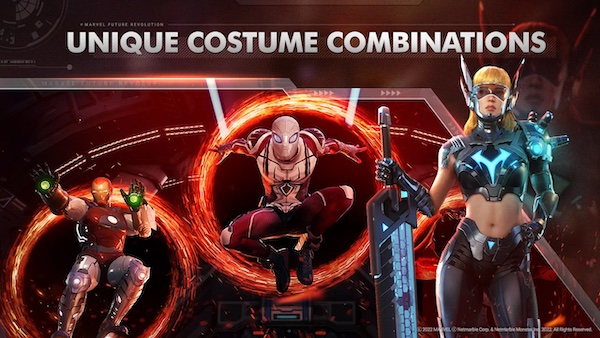 Character Balance: Marvel focused on giving all the playable characters strengths and weaknesses that can work against each other, so no one has the edge over the other in the PVP mode.
Graphics: The Marvel Future Revolution gives you console-like graphics, whether you're playing against villains or other Marvel characters. Its up-to-date graphics will pull you into this action-packed world and offer impressive visuals.
Final Conclusion
Marvel Future Revolution makes you a part of the MCU, with stunning graphics and some of your favorite heroes. One of the best parts is that you can play as your unique hero. Also, you're not limited to the main storyline but can take part in other minor game modes.