Download Madfut 23 APK beta now to play the most recent version of the Madfut app, with improved gameplay, graphics, and sound. Expect new content every day!
About Madfut 23
Madfut is a football simulation game where players build teams and compete with other players. Madfut 23 is the latest version of this app. It is a mobile game that lets you enter global competitions and challenges. In this game, you are the team operator, and you control lineups, transfers, and every thing related to your team.
You also oversee the recruitment process and regular search for new talents. The gameplay in Madfut 23 is card-based. Your team has to complete certain squad challenges to acquire cards. These cards enable you to win rewards. Madfut 23 can be described as a football game with a unique card style.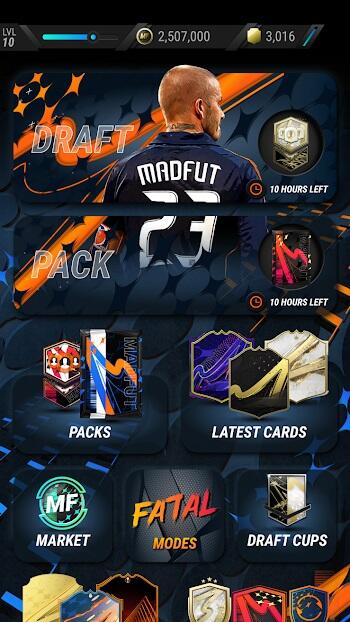 This game was developed by Madfut LLC and released for Androids on the 6th of October, 2022. It is available on the Google PlayStore for downloads. It requires an OS of Android 6.0 or higher. If you love playing football games on your mobile device, this is one to try!
Key Features Of Madfut 23
Madfut 23 is the sequel to Madfut 22, but it has been rebuilt and given a more polished look and feel. It also includes new features, which will be discussed in this section. The main features of the Madfut 23 game are:
Matchmaking System: This new system makes finding the best match pairings easy. Identify players with skill levels similar to your, and trade them or pair them in a match.
Rewards: Madfut 23 features surprise rewards in the game rounds. You get a chance to win free packs, coins, new players, and other useful items.
Player Market: New cards are added to the game every day. This means you can scout for fresh talent in the player market and try buying them. In addition, player market offers let you purchase players at a bargain.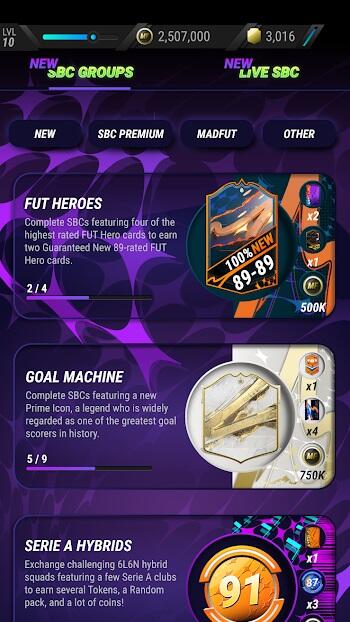 Online Cups: Madfut 23 lets you compete in online tournaments and matches with users worldwide. The game sets up 2 new tournaments every week to keep you on your toes.
Player Kicks: You can use your cards to get the new player kicks. These open up new game modes for you to practice the kicks in. Madfut 23 is all about unique gameplay and teamwork.
Club Management: Madfut 23 also teaches you how to manage a football club. Your team is under your control, and your responsibility is to manage it. You must make wise decisions and ensure the players are in top condition. This is the key to your winning the games.
Play Tactics: Your tactics and formations contribute a lot too. Madfut 23 offers a cast collection of these. Choose the best for each match to aid your success.
Offline Play: This game offers online and offline play for some game modes. You can play the Fatal Draft Modes with or without an internet connection. This feature lets you enjoy playing the game regardless of location or internet strength.
Special Challenges: You must complete these to earn the special rewards that come with them. Examples include the daily Squad Building Challenges, which have rewards that improve your team and can even help you purchase new players.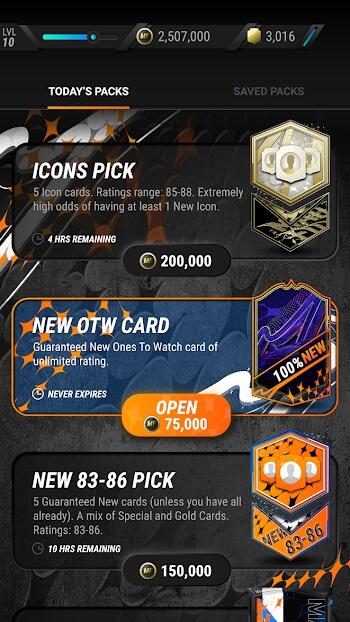 Madfut 23 also features objectives for you to complete and improve your team's skills. You can also trade the cards you collect for other cards or player packs. Madfut 23 is updated regularly, so you can continuously have a unique game experience.
Improvements Present In Madfut 23
It is common knowledge that most sequels are better than their prequels. Madfut 23 features corrections of issues that were present in Madfut 22. It also contains gameplay improvements that make it more attractive than its predecessor. Here are some of the improvements you can expect.
New Characters: The characters are one of your biggest concerns in Madfut 23. This is because you play their roles. There are sixteen distinct characters you can play as. Each of them is assigned to a unique position on the football field. The character collection in Madfut 23 contains real-life players. Some of them are retired legendary players, while others are still active. When creating your team, choose players based on their skills and what they can bring to the club. Give each team member a defined position. This establishes order and helps you know the skills each player needs.
New Obstacles: The game features challenges and obstacles for your players to overcome. At every point, you're trying to figure out the next step or a way to win a match. There's also a system for trading with your online friends in Madfut 23. Getting better players or special items helps you overcome some of the obstacles you'll encounter here.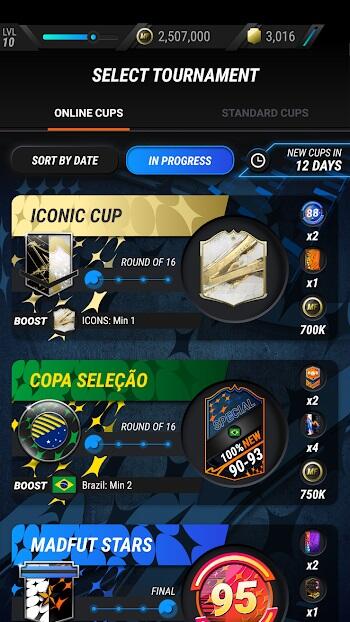 Better Graphics: The visuals here are worthy of appreciation. They're much better compared to that the previous version of the game. The graphics are lifelike, and you can see it in every part of the game. Also, Madfut 23 lets you personalize your team members. You can build your dream squad to meet your specifications or preferences. Unfortunately, it takes a lot of graphic detail to achieve this.
One of the best things about this game is that it is free. So you're getting these badass features without cost. Of course, the game itself is already great, but the free download makes it easy to decide to install it and start your journey to getting addicted.
Conclusion
Madfut 23's gameplay is similar to that of FIFA Mobile, a mobile football manager game. The similarities range from online multiplayer game rounds to club management and squad-building challenges(SBCs). Like FIFA Mobile, Madfut 23 is a football game that keeps you hooked for hours.
Madfut has always been a fun game for lovers of football. Bringing Madfut 23 to users was just a way to keep that love alive by introducing new features and making the experience more exciting. The game is regularly updated, so there's always something new to do. If you've never played a football management game, here's your chance to redeem yourself!


Join Telegram Group
Download Madfut 23 APK beta now to play the most recent version of the Madfut app, with improved gameplay, graphics, and sound. Expect new content every day!