Download Life Is Strange APK to determine the course of the game's story and the futures of the characters in it. So tell a story and have a good gaming time!
Things You Need To Note About Life Is Strange Game
LIS, short for Life Is Strange, is a tell-your-tale video game. It follows the story of high schooler Max and the people in her town. Max returns to the town after five years of absence and has to make a series of decisions that affect the course of her life and others around her.
Life Is Strange features an interactive drama-style game in which you get to determine your character's choices. The theme is mainly teen drama and adventure. Dialogue is a bit flawed, but overall, this game does a good job of being interactive.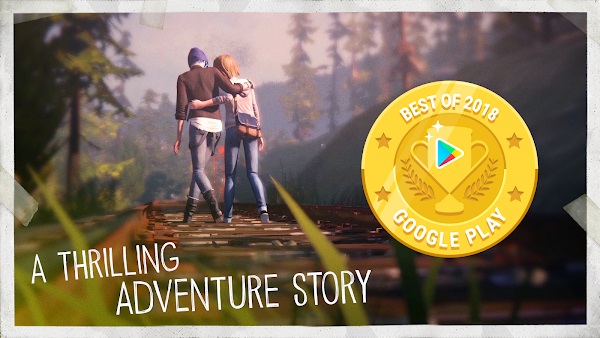 Life Is Strange was released in 2015. At first, the game was only accessible on PCs, Xbox and PlayStation. The game was made available for iOS devices in 2017. The Android version of this video game was released in July 2018, and the most recent update was made available in February 2020.
The mobile versions are free, but there are in-app purchases. The PC version can be purchased on Amazon or Green Man Gaming.
Interactive Features Of Life Is Strange
Life Is Strange focuses on the lives of the characters. They constitute the key features of the game. Let's meet them then, shall we?
Max Caulfield:

Max returns to her hometown, Arcadia Bay, to attend an elite academy, Blackwell Academy. She has a passion for photography. In her hometown, she gets involved in saving Chloe, her old best friend, and finding Chloe's friend, Rachel.

Chloe:

Chloe is a Blackwell dropout with blue hair. She used to be best friends with Max. In the game, she restores her relationship with Max and gets her to help her find a friend.

Rachel Amber:

Rachel is a friend of Chloe's. In the game, she's missing. Chloe and Max work together to figure out what happened to her.

Warren:

Warren is a "nice guy' character archetype. He constantly tries to win Max's affection in the game.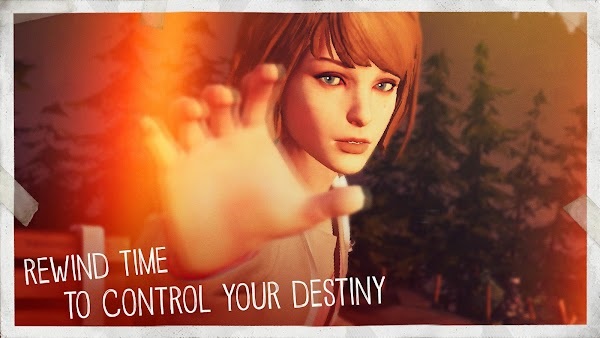 Arcadia Bay is a small fishing town that has recently been in trouble. The troubles include supernatural eco-disasters like strange eclipses and snow in summer.
Game Settings
Besides immersing you in the well-written characters' lives, Life Is Strange also features interesting game settings. Max's eccentric personality is evident in their unique art styles. Although the game choices are not so many, they have enough weight to affect the game.
The visuals are average but engaging. It works the way every interactive story does; a focus on the story and the choices you make.
Life Is Strange's Story-Like Gameplay
Life Is Strange takes place in a small town, Arcadia Bay. You play the role of shy and quirky Max, who returns to Arcadia Bay after being away for five years. Max is obsessed with photography. She also writes in her diary and loves taking selfies. In addition, she attends a prestigious school known as Blackwell Academy.
Help Max navigate her relationships as she interacts with various personalities in her new school. These include the classic high school jocks, nerds, cheerleaders, and rich girlies. After saving Chloe's life in a shooting incident in her school's bathroom, she gains special powers.
Max finds out she can rewind time, and since you play her role, so can you. After this, Max and Chloe reconnect and get closer to each other. During this time, they investigate Rachel's disappearance. Max also spends time adjusting to her new powers.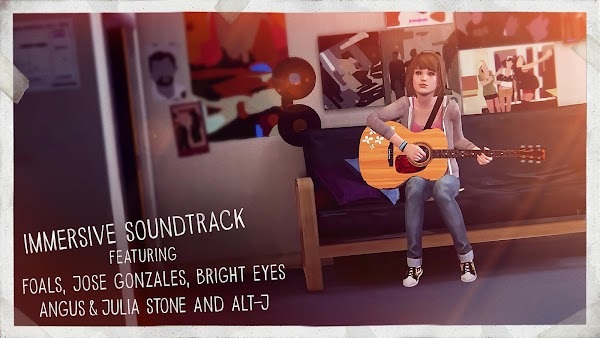 Life Is Strange is an adventure game made up of five episodes. In these episodes, you explore the town, bond with Chloe, and rewind time to undo mistakes made. You can also take snapshots of your favorite moments since Max loves pictures. During the game, Arcadia Bay also deals with its looming and present problems.
About The Developers
Life Is Strange was developed by Don't Nod Entertainment and published by Square Enix Ltd. Don't Nod, an independent video game developer based in Montreal and Paris. This developer specializes in creating immersive games with great impact. In addition, don't Nod strives to create games with meaning, ensuring relatable gaming experiences for players.
Don't Nod is dedicated to transforming stories from on-paper tales to interactive video games. Experiments give birth to new creations, and this company is great at bringing its creative innovations to life.
Other games from this gaming software company include Gerda, Twin Mirror, Tell Me Why, and Remember Me. The games are interactive stories designed to give you a part in determining choices and outcomes.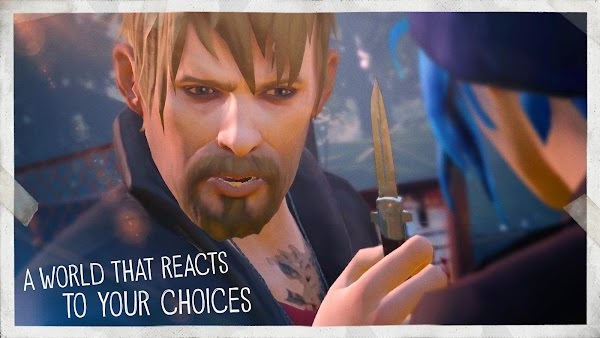 Conclusion
Life Is Strange has the classic features of an interactive game locked down, but it has its issues. Although some areas need improvement, one can see the effort made to design an interesting game.
Criticisms aside, one must not fail to mention the good sides of the game. Emotion is nailed in the game as the characters portray the appropriate emotions at the right times. Life Is Strange is based on a good story with believable characters. It is not far removed from reality, so the characters are relatable.
Life Is Strange takes you through every aspect of this teenager's strange life; the friendship drama, the high school, and small town troubles. You get to see and experience all of it. That's one of the outstanding things about good interactive story games. They never fail to drag you into the game's world and guide you through it.