Download and Install Last Island of Survival APK and enjoy hours of thrill and unending action. Activate your adventure skills and struggle to survive and win!
About Last Island of Survival: Unknown 15 Days
Last Island of Survival: Unknown 15 Days is an action-filled survival and battle game. It was initially released in September 2019 by HK HERO ENTERTAINMENT CO. LIMITED, based in Hong Kong. Ever since its initial release, the game has undergone numerous reviews and upgrades, with different updated versions released from time to time.
Like many other PvP battle games, it is an online mobile game and can comfortably be enjoyed on mobiles with operating systems as low as Android 5.0. As a result, it has gained substantial popularity, with a steadily increasing number of downloads.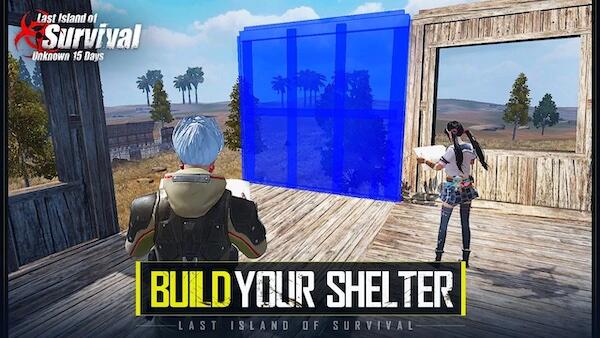 The game is set on an island that has been reduced to ruins and seems to be in a post-apocalyptic state. The player is provided with vast options and resources to effectively utilitise and ensure survival to remain the last player standing. It has exciting gameplay and storyline, with exquisite features to bring the action and adventure to life. Players can also customize their gameplay as it suits them, with extensive settings for almost every feature in the game, so you can be sure you're playing the game as you desire, tailor-made, just for you.
Basic Overview of Gameplay
The game begins with the player in a random location on the island, and the main goal is survival. Now, many factors stand to hinder this goal, like the other players on the island who also wish to survive. These other players will attempt to attack you to steal your hard-earned resources and also eliminate you. Asides from the other players, there are also the dangers of the wildlife roaming loose, the strange mutant creatures, and also the dangers of hunger and thirst, lack of shelter and resources, and vulnerability.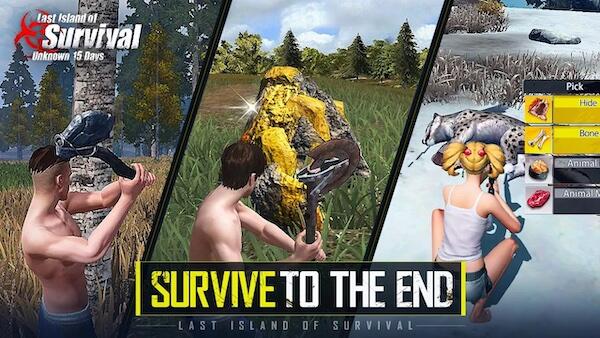 To overcome these challenges, you must first explore the island and choose a befitting spot to build your home. Building your home can take quite some time, as you have to source and put every building material together. While building, you must also be alert and on the lookout for raiders who intend to demolish your home and cart away your materials. The outcome and events of this game depend on you, so you can decide wherever and how to build your home.
There is a vast supply of resources around the island, some unclaimed and some you must loot from other players. With these various supplies, you can choose which to use in building your house. While building, you also have to consider durability and security and choose a relatively safe location so that your home stands the test of time.
There are other players on the land, so you can decide whether to play singularly or make allies and form a team. To do this, you must find other teammates who can loyally be on your side. This may prove challenging, but as you progress, you'll quickly get the hang of it. You can decide to be a lone ranger otherwise and take on the challenges of the island without support. You can also play this game by connecting to a public server, so you can play with or against your friends.
To survive, you have to attack and loot other players before they do so. This will also increase your chances of accessing finer resources. These resources could be weapons, assets, already made crafts, building materials, and items you can use to craft unique weapons to add to your collection. You also have to hunt for food and protect yourself from wild animals.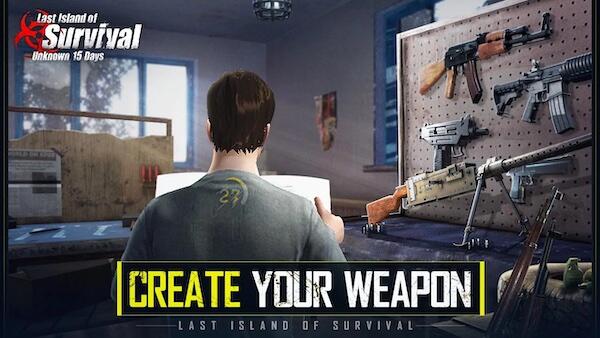 While doing all this, you also have to be tactical enough to ensure that you are well protected, don't run out of resources, and keep your loot safe. It is very important to have food to avoid starvation and medical supplies when you or a teammate is injured. When playing as a team, different team members can be delegated to perform different tasks such as hunting, raiding, looting, or protecting your base. Military officers abound on the island as well, and their duty is to eliminate foreigners and intruders, including you, so do well to stay out of their sight or take them down when necessary.
The player must be the last man standing on the island when the slated time elapses to be declared the winner. And if playing as a team, the team members have to be the last ones left on the island.
Features of Last Island of Survival
You get to enjoy different features while playing Last Island of Survival. These features collectively ensure an epic gaming experience for you. They include:
- Realistic and colourful graphics.
- Can be accessed on almost all mobile devices, including weak devices.
- Offers in-app purchases.
- Allows multiplayer mode and can connect players across far distances by a public server.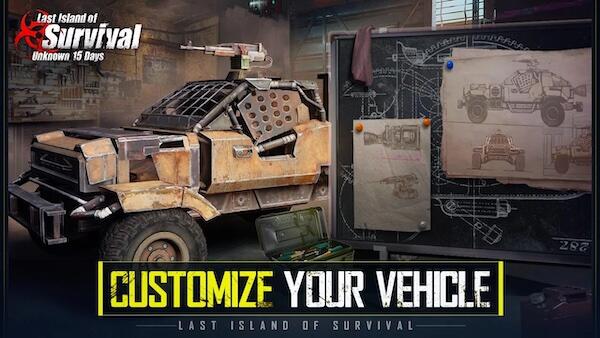 - Regularly undergoes updates to fix and enhance game issues.
- Highly competitive and engaging.
- Vast array of weaponry, gadgets, and tools.
- Hundreds of recipes to make crafts from.
- Unique customization options for characters.
- Widespread community of other active gamers with whom players can communicate and collaborate.
- Selectable game modes that suit the player best.
- Intriguing storyline and continuous tasks and missions to enhance gameplay.
- Adjustable settings for almost every sector of the game.
Weapons
Last Island of Survival has a wide range of weapons, ammunition, and craftables. They include knives, machetes, clubs, drones, armors of hiding, bone, iron, steel, explosives, gunpowder, rifles, bazookas, pistols, grenade launchers, revolvers, and the likes.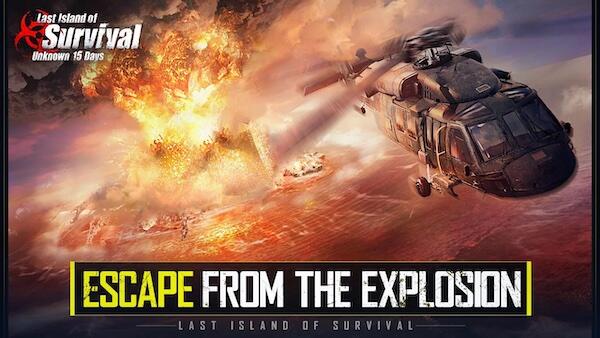 There are also hundreds of aides and facilities for the game, not to mention all the cool recipes for building the perfect kinds of craft from various resources.
Conclusion
Last Island of Survival is a wonderful game with all the amazing features you could expect from a standard PvP game. The settings are user-friendly, and the controls can be easily manipulated. However, it is also a very challenging game, as a slight mistake or miscalculation could lead to losing all your resources. So if you're looking for the perfect multiplayer survival game that can be accessed on your mobile, any day and time, with all the right pump and action and the perfect gameplay to keep you on your toes throughout your gaming, Last Island of Survival should be your game of choice.


Join Telegram Group
Download and Install Last Island of Survival APK and enjoy hours of thrill and unending action. Activate your adventure skills and struggle to survive and win!