Download Ice Scream 4 APK and escape to a world where you get to save your friends from Rod's factory. You can rescue your friends from the evil clutches of Rod, the ice cream maker.
About Ice Scream 4
Ice Scream is a game that allows you to free your friends once again from the clutches of Rod, the ice cream maker. The game will enable you to solve puzzles to make progress within the game. Also, the game keeps you on your toes and gives you puzzles to solve that will help you move to the next level or progress within the game. It's a fun game with a mixture of terror. The game is suitable for all audiences, as much as you enjoy terrifying fun.
Ice Scream is a user-friendly platform that anyone can enjoy a scary, fantastic, and fun experience. It is also free to use on mobile devices but comes with in-app purchases that provide more features and items. Ice Scream was developed by Keplerians Horror Games and released on the 27th of May, 2017. The app still undergoes consistent updates.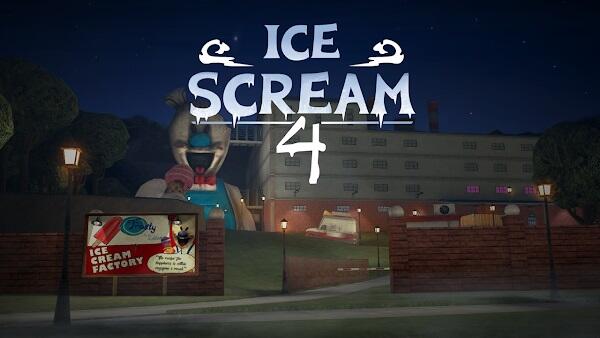 You can live your horror and fun dream through the Ice Scream game. But, rather than waiting to watch horror movies to feel that excitement and thrill, Ice Scream provides that feeling with a fun and exciting gameplay.
You aim to find a way to freedom for you and your friends before Rod squeezes the flavor out of you and your friends. Ice Scream game collection remains the leading horror game collection, with Ice Scream 4 being the latest one.
Remember that without the paid version, you'll have to deal with ads and use coins for most purchases. Despite this, the free version functions well with a wide range of customization and many opportunities for fun mixed with horror.
About The Game Ice Scream 4
After you have rescued your friends from Rod on several occasions, Rod has yet again captured them, but thi time he has taken them to his factory; you have to rescue them and yourself before he squeezes the flour out of you and your friends. If you've ever wondered what you'll be like as a savior, Ice Scream 4 can help you find out.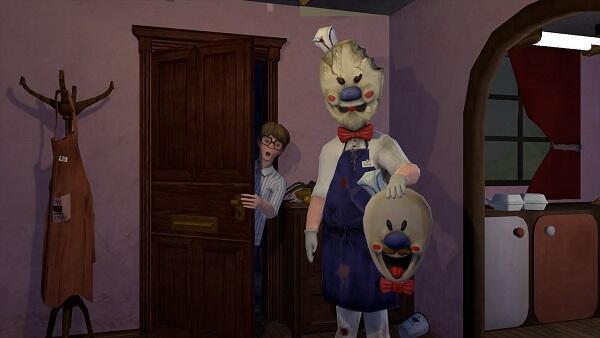 You get to solve puzzles that will help you progress within the game while avoiding the gaze of patrolling enemies. However, the in-game map is not so large, allowing you to beat the game if you know what you are doing. Ice Scream makes this process fun and terrifying with in-game tools that give you an edge over the enemies.
Aside from the in-game map, the walkthrough guide aims to help you beat this game at any difficulty level without you having to consult the hint system. Also, the gameplay involves hiding from your captor-Rod while you solve puzzles and collect key items to gain freedom. In the gameplay, Rod cannot be in two places at once; therefore, there are in-game robots that are mini Robs that are not harmful but will alert Rod of your location.
As a result, Rod relies on his mini avatars to guard the factory. You can use this to help you escape. To hide from these mini Rods, you must hide in wardrobes scattered around the factory. Although once one mini Rob spots you, it will give you a chase, and once you are caught, it emits an electric pulse that stuns you, which will, however, not hurt you but alert Rob of your location.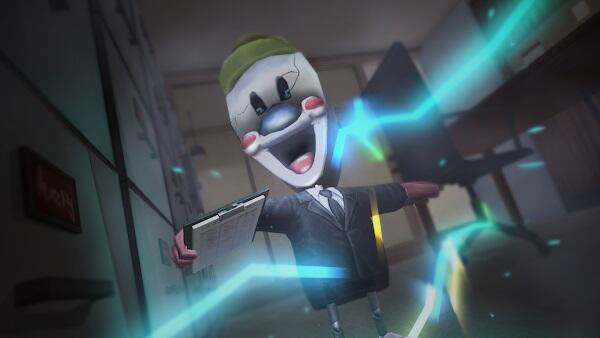 The gameplay is fascinating and fun. It brings horror and adrenaline to you, all through one app. Furthermore, since Ice Scream will be constantly updated, you can be sure to enjoy various exciting features within the game.
Ice Scream isn't only about running, hiding, and trying to escape. The game also includes some exciting social fun. You can win coins as you create avatars and share them with friends while exploring the different parts of Rod's factory. So invite your friends to join Ice Scream so that the process is more enjoyable for you.
Ice Scream 4 Features
Ice Scream comes with four modes that you can select from. Each mode comes with different behavior patterns from the enemy as it relates to suspicious activity and how fast they can move. These modes include ghost, easy, normal, and hard. The app is easy to use, with all features being easily reachable.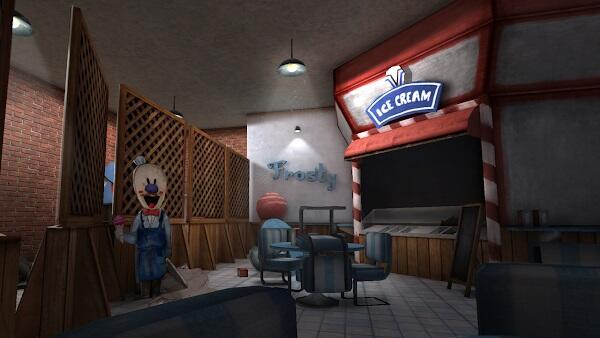 With over 10,000,000 million downloads, a large community of players is enjoying this exciting gameplay. You can also join the community by downloading the app and purchasing in-game tools to help make your gaming experience easy, fun, and exciting. The in-game items make it even more fun to use and offer opportunities for inspiration during gameplay.
Free Exploration
Ice Scream offers you, as a new player, free access to critical information that makes you better understand the game's main villain -Rod. In addition, for your first time in the saga, you are given an accessible exploration of the vast and interconnected settings of the gameplay, all without loading times.4
New Enemies
Through the in-game tools and your fighting skills, you can escape the guard and even mini Robs. The in-game purchases help boost your skills that will help you to dodge and escape all mini Robs and the guard. However, Rob's helpers will try to stop you and notify Rob of your location, but your ability to fight them off and escape them will save you and your friends.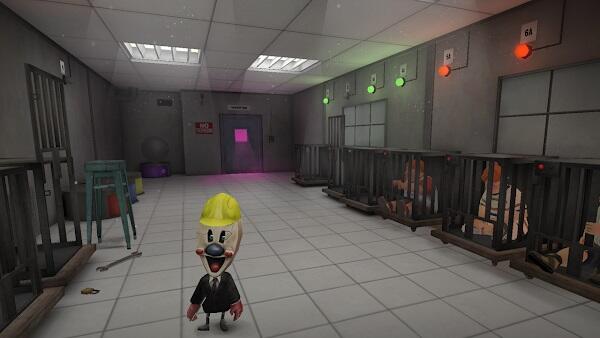 Original Soundtrack
The game's soundtrack helps you immerse yourself in the game. The game's music is unique and goes in line with the saga of gameplay. Also, in this soundtrack, some voices were recorded for the game to make gameplay more enjoyable.
Hints and System
Within the game, there is an in-depth hint provided that will help in case you get stuck. This hint is full of options that will help you solve given puzzles to move forward in the game.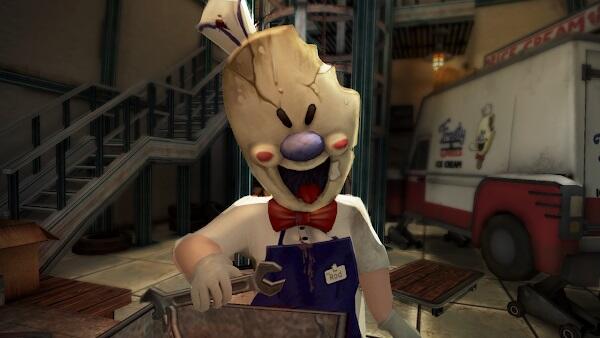 Different Difficulties
The game offers you the option of playing at your own pace, with the ghost mode being free of risks. Also, you are allowed to confront Rod and his helpers at different difficulty levels, which will test your skills.
Conclusion
Anyone can get started by using Ice Scream 4. First, download the app and choose the mode to play. Then, you can go further and at your own pace. Ice Scream is easy to use and even starts you off with free exploration that helps you understand the different parts of Rod's factory. Then, as you collect more coins and complete missions, you can further expand your skill and get i-game items that boost your gameplay.