Download Hot Wheels Infinite Loop APK and enjoy playing one of the best mobile race car games. Use fast cars, test your driving skills, and race against other players.
Brief description of Hot wheels infinite loop
Your favorite car racing series is back. Hot wheels make their return in this sports car racing game. Hot wheels infinite loop is currently one of the best racing games available on mobile devices. This game allows you to feel the thrill of racing against other players in an 8-man player versus player race and also compete in tournaments to earn unique prizes and rewards.
The game consists of different challenges players face during each race and the chance to collect legendary Hot wheels cars. There are over sixty cars available to collect. Some vehicles up for grabs include the Bone shaker, Rodger dodger and many more legendary cars from the franchise.
Hot wheels infinite loop was released on the 22nd of August, 2019, by CM games and Mattel. It is rated E, meaning everyone can enjoy playing this game regardless of age. The game has seamless gameplay and easy controls that anyone can use. Playing this game is easy as the operations are on the screen. It has intuitive gameplay, so you press the options of the virtual joystick to perform actions like accelerating and slowing the car down.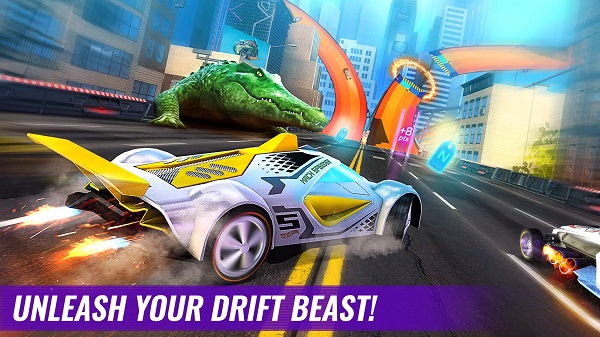 It is a racing game, so having the fastest cars with suitable attributes like proper turning, speed, and brake is vital. As you advance in the game, you unlock unique vehicles that can be upgraded to help you during races. Once you start playing constantly, you will realize the importance of using better cars as the races get more challenging.
Hot wheels infinite loop is an exciting race car game where you can race many opponents worldwide. There are different game modes, challenges and tournaments to participate in, so you have a long way ahead. The dynamic game has other cars you can use and many upgrades to develop these cars, so you will be kept engaged. The game also has vivid graphics.
Fun gameplay and concept
Hot wheels infinite loop is a race car game where you use legendary Hot Wheels cars to compete against other players. The game has two game modes, events and leagues. In events, you play solo races to earn rewards and prizes. Also, in events, you participate in the 8man PVP tournaments that allow you to compete against other players worldwide.
In the league game mode, you are given missions to complete, and you are given new cars to use during these missions. Using skills and tricks during these missions earn you bonuses that you can use to buy new cars and get more upgrades to use on your following missions.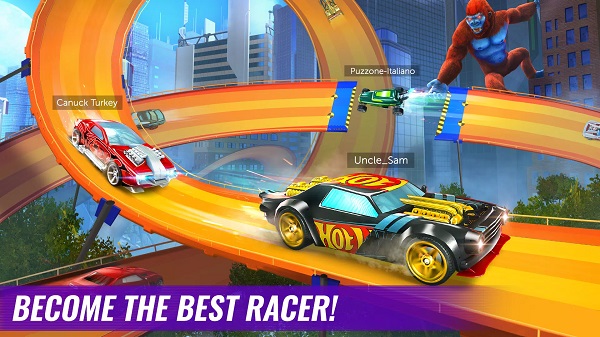 When racing, your speed and agility are both very vital. Using the best cars with the right balance of speed and agility is the best way to win races. There are skills available for you to use that will help you during your race, like utilising the nitro enables your car to perform lightning leaps or to drift that increases your acceleration as you go on.
You can attack your opponent's cars by bumping into them. Speeding up and crashing into your opponent's cars throws them off balance and takes them off course. This is an advantage to you as you stand the chance of overtaking them.
Thinking tactically and coordinating your movements during a race is very important because driving recklessly makes you lose. There are no rules or gravity barriers, so you are free to do what you like. You must combine your driving skills quickly to maintain speed and handle situations better. Only then will you be winning races quicker.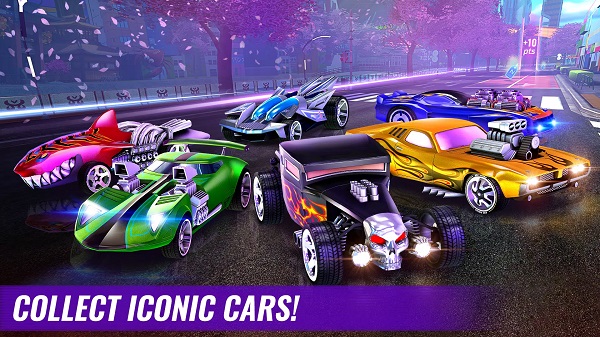 There are checkpoints and stations that, when you pass them, your speed and power increase. Each checkpoint has its unique function it will offer you, but they only exist for a specific time. Take advantage of these special skills to have a better chance of winning.
Focus on running through checkpoints and using its skills to give you the advantage to surpass your opponent and win the race. Download Hot wheels infinite loop and enjoy this beautiful car racing game.
Features to look out for
As you play this game, there are different features that you can look out for to enhance your gaming experience.
This game has excellent 3D graphics that fit the game's entire theme. With the use of many colors, the whole layout of the game appeals to the eyes of players
The game's sound system is also something you should look out for. There are cool sounds and very catchy music that makes your gaming experience better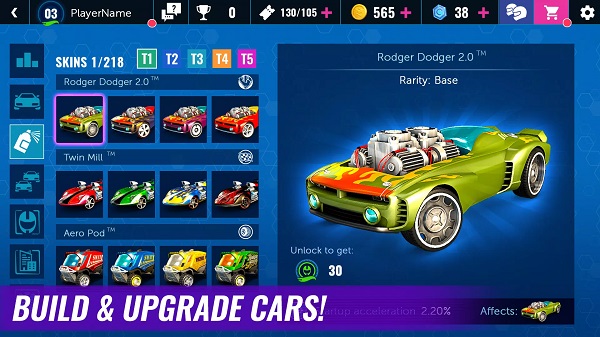 Legendary Hot wheels cars:
Legendary Hot wheels are available in this game to add to your collection. Purchase more cars as you advance in the game and constantly upgrade them to help you out in your races
Race in exciting locations:
Have tight races in fascinating locations like New York and London. Each area has its unique track and design.
There are two game modes in this game, events, and leagues. In both of these game modes, there are different challenges and missions that players can enjoy playing. Completing challenges and tasks earns you rewards and prizes, most likely cash that can be used to upgrade your legendary cars.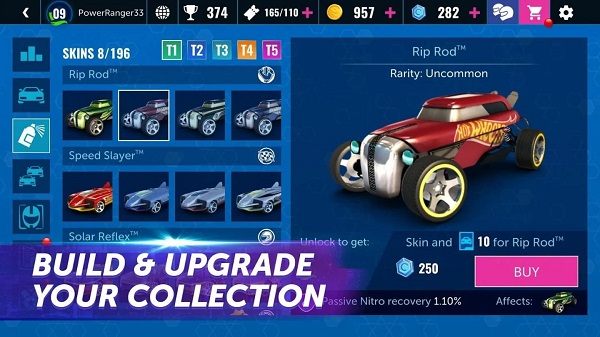 Play with up to seven other players like yourself and participate in competitions and tournaments that will earn you different rewards if you win.
There are many more features that you can discover when you start playing this game. The hot wheels infinite loop download is available on all platforms
Conclusion
Hot wheels infinite loop is an exciting racing game that will keep players interested as they play. There are different game modes, and you can race against as many people as you want. Legendary hot wheels cars are also available, upgrade these cars to win more races. The game also has gorgeous graphics.