Download Asphalt 9 APK and obb highly compressed latest version for a stunts-laden driving experience. It has 3D graphics & super immersive sounds.
A Comprehensive Analysis of Asphalt 9 APK
Asphalt 9 is one of the most adrenaline-packed racing games in the Asphalt Series by Gameloft SE. It features vehicles with high torque and top-notch horsepowers.
You will easily perform stunts in the air and pull off mind-blowing tricks with the Asphalt 9 APK. It is set in exotic locations all around the world.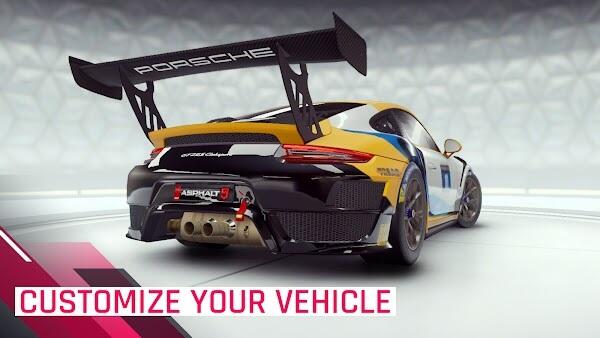 You will be given a chance to compete against the best in the world and show them who the boss is! The controls are quite simple and easy to get a hang of.
Why Download Asphalt 9 APK
As earlier indicated, this game is the ninth installment of the Asphalt series. It has several improvements compared to its predecessors. These include;
More Prestigious Cars. You will have a chance to race with the most luxurious cars in the world. These include Ferrari, Bugatti, Lamborghini, Porsche, W Motors, and many more.
Enhanced Controls. This game offers the most realistic and intuitive controls. You will have autopilot/ Touch mode and manual controls to choose from.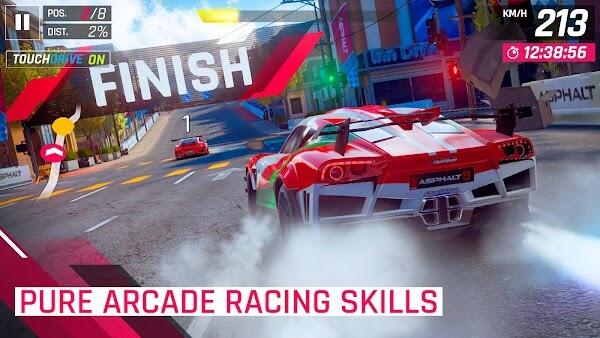 Shockwave Nitro. While this appeared first in Asphalt 6, it was reintroduced and improved in Asphalt 9. It allows you to boost your car's speed for a short period.
Significantly Enhanced Graphics. The developers have done an excellent job in making the graphics as realistic as possible.
Regularly Updated. When this game was first released, it had 48 cars. However, updates have seen this number rise to approximately 161 in 2022.
Overall, this 2018 release is a must-have for all car racing enthusiasts. It will leave you at the edge of your seat!
Highly Immersive Gameplay
Asphalt 9 is a dynamic racing game that will keep you hooked for long hours. You will be required to make split-second decisions while performing death-defying stunts.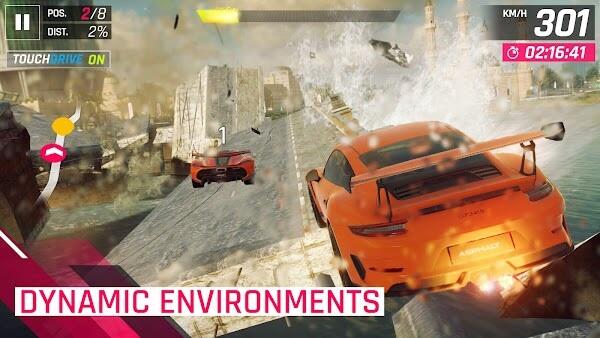 When you begin, you will have access to level D vehicles. You will have to complete several races to progress to the next level and get more powerful cars.
One stand-out feature is the touch drive control system. It allows you to focus on the stunts while the car automatically drives itself.
This game also has an excellent multiplayer mode. You can join a club of like-minded racers and compete against other clubs. Each club has 20 players and you can play collaboratively to score reputation points and earn rewards, including credits and blueprints.
Highly Engaging Game Modes
Asphalt 9 has four primary game modes, including: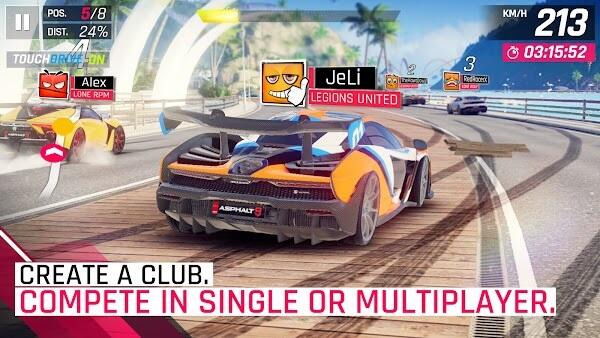 Career Mode. In this mode, you will engage in single-player campaigns comprising five chapters and several series. You will have to complete various challenges to progress to the next level.
Multiplayer Mode. This mode allows you to compete against other players in real-time. You can join or create a club of up to 20 members.
Special Events. Here, you will have access to unique challenges with varying objectives. These include time trials, eliminations, and knocking down different targets. The most popular event in this category is Grand Prix
Championship Events. You will be required to participate in a series of races to earn points. The player with the most points at the end of the championship will be crowned the winner.
When racing in any of the modes, you can engage in diverse racing styles, including:
Time Attack. In this style, you will have to complete the laps within a specified time.
Hunted. Here, you must escape the police while trying to maintain the first position. Ensure that you do not wreck your car or run out of time!
Classic Race. You will have to complete several laps while fending off other racers.
Slipstream. You will race in a drafting zone where you can use the slipstream to your advantage.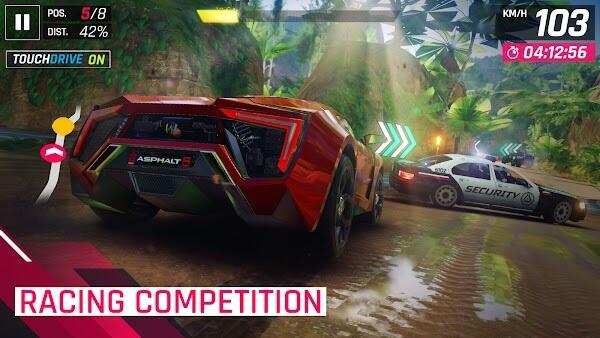 These are some of the primary features and game modes that make Asphalt 9 an excellent game. It is no wonder it has been downloaded over 50 million times on the Google Play Store!
Advanced Vehicle Classification
All the vehicles in this game are classified based on rarity & performance. The classes include A, B, C, D, and S. Class D is the lowest and includes low-performance vehicles such as the Mitsubishi Lancer Evolution X.
High-level vehicles have added advantages, including speed and more customization options. Some are even convertible, including McLaren 570S Spider, BMW Z4 LCI E89, Mercedes- AMG GTS, and Chevrolet Corvette Grand Sport.
You will require a key/blueprint to unlock. Once you unlock a vehicle, you can choose a stock color or create custom paint. You can also undertake many customizations to enhance its performance.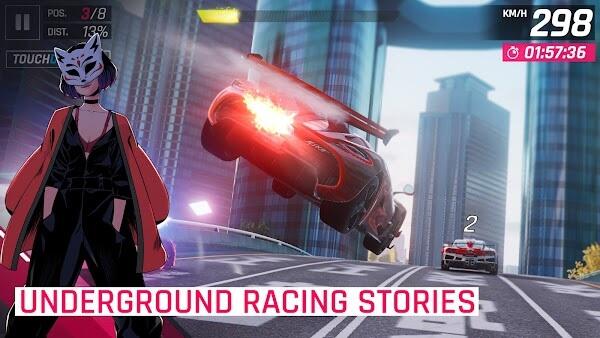 These include engine swaps, weight reduction, and tire changes. You will also have to upgrade your nitro charge, gearbox, and turbo to stay ahead of the competition.
Asphalt 9 APK Unlimited Token Latest version
The Asphalt APK download for android is super improved and is better than ever. It's time to heat your engines and get ready for the best racing game out there! Here are its features:
Asphalt 9 APK Highly Compressed. This version is lightweight and saves you space on your device. This feature comes without compromising the quality of the game.
Asphalt 9 APK Unlimited money and tokens. You can use this money to buy the best cars and upgrades. You will never be frustrated by lack of money again
Asphalt 9 APK All cars. You will have access to all the cars from the start. You can too modify them however you want!
No Ads! The Asphalt 9 APK unlimited money comes without any ads. You can focus on your game and not be interrupted.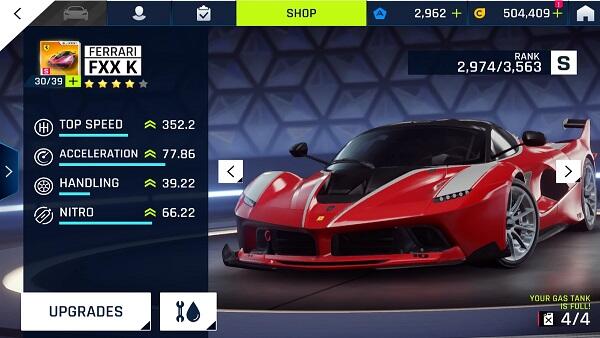 Asphalt 9 APK Download Highly Compressed
To get the Asphalt APK free download, all you have to do is click on the download button on any third-party source. The process is simple and only takes a few minutes.
After the download is complete, open the file and start installing the game (remember to activate downloads/ installations from an unidentified source).
Once the installation is complete, you can start playing immediately. There is no need to root your device or make any other changes.
Conclusion
Asphalt 9 is your go-to game if you are looking for an adrenaline-pumping racing experience. It is packed with features and offers something for everyone. With the Asphalt 9 APK, you can take your game to the next level!