Download the Extreme SUV Driving Simulator APK and start driving a sports car as you want! Perform stunts and run full speed, all on your device.
About the Extreme SUV Driving Simulator Game
The Extreme SUV Driving Simulator is a car racing game that pulls you into the world of illegal stunts and speedy driving. If you've ever wanted to try out a new driving style, rough or even illegal stunts that can get the police on your tail, you can do so on this free game.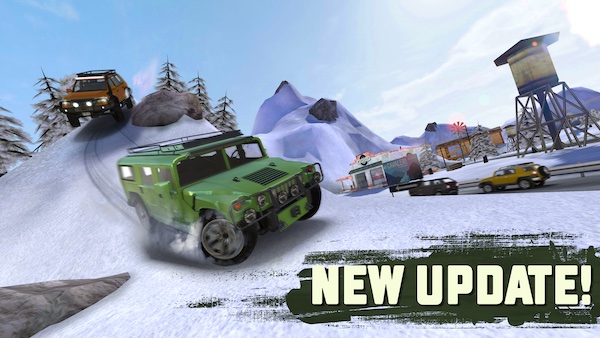 AxesInMotion Racing released the game on the 23rd of July, 2014. The game developers are based in Spain and are known for creating top driving simulators. In 2015, the Extreme SUV Driving Simulator 3D became one of the best off-road car simulators.
You can download the game to your mobile device from Google Play Store.
Features of Extreme SUV Driving Simulator
The Extreme SUV Driving Simulator is based on the fact that you can drive aggressively off-road in different environments. It is designed to feel like real driving, except you can do a lot of stuff you can't do on the road.
You don't have to worry about braking when there is city traffic parking, and you can race other rival vehicles for fun. You can run full speed with a 4X4 SUV truck and try out stunts you've seen in the movies without worrying about harming others.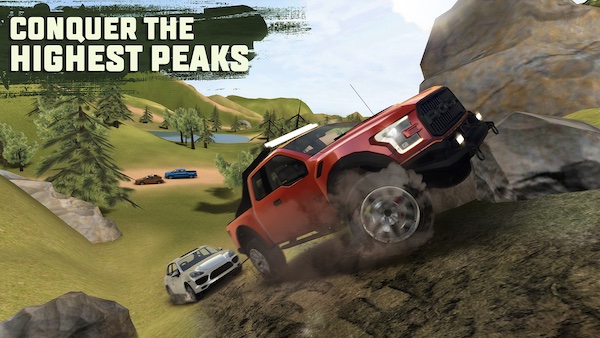 With this simulator game, you have your dream world of driving and racing on your phone. You can even enjoy drifting fast on the road and going off-road for burnouts. Whether you want to blast through checkpoints, burn asphalts, or speed down a hill, the game has a wide range of simulations.
Other Game Features
Extreme SUV Driving Simulator is known for its accurate driving physics and lifelike car damage. Here are other fun features you can expect when playing the Extreme SUV Driving Simulator game.
Full simulated HUD includes gear, speed, and revs options.
Turn on or off the ABS, ESP, or TC simulation. The ABS simulator allows you to use the anti-lock braking systems, while the ESP is focused on increasing your car's control and safety. TC is the traction control that gives you more control over your SUV racing.
Explore different game modes. You can drive in auto traffic mode, free roam, or checkpoints.
Look out for different types of terrains, effects, and behaviors. As the game is updated, you can expect new terrains.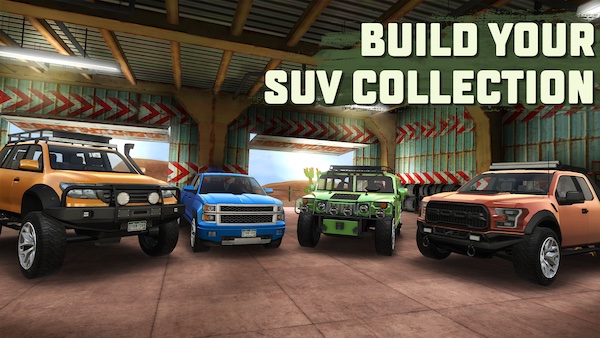 Take on trials and challenges. If you pass any of these challenges, you get collectibles to enhance your driving experience.
Crash your car if you want, and start driving again. You can build up an SUV collection as you play and use either one for your racing experience. Game updates also add new vehicles to the collection. Plus, you can customize your vehicle based on your preferences.
As you race, look for different collectibles and rewards that make the game fun.
Game Controls to Expect
You get started with the homepage when you enter the Extreme SUV Driving Simulator game. You have to choose the car you want to drive with and the terrain or environment in which you want to drive.
You will see different controls at the sides of the screen, and you can control the car with arrows, the brake, and the accelerator. These are on the left and right sides. At the top left corner, you see the options for ABS, TC, and ESP, and you can turn them on or off.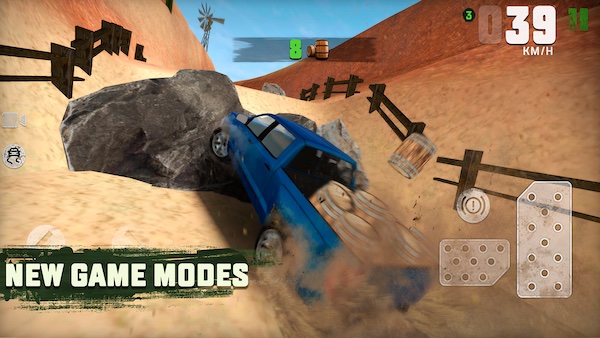 Then, there are buttons for recording and seeing your driving from different views. You can pause, click on the tool to fix your car, or restart the game. With the gift box icon, you can watch ads and get rewards. Then at the top of the screen, you see how fast you are driving, the kilometer per hour, and the gear you are using.
The Extreme SUV Driving Simulator features different cameras and a steering wheel for enjoying your driving experience even better.
Although it seems like there are many controls, they are well-arranged without affecting the center of the screen, where the car will be driving. They don't affect your gaming experience and have sizeable buttons on a mobile screen.
Graphics, Sound, and Visuals on Extreme SUV Driving Simulator
In terms of graphics, Extreme SUV Driving Simulator focuses on being as realistic as possible. The car racing game appears like a high-quality video game, except on a smaller screen, that is, your phone. The cars look real, and the designs are detail-oriented, down to the taillights, license plate numbers, and other car accessories. For instance, when driving on snow, you can see the heaps of snow that your tires leave behind while you race past.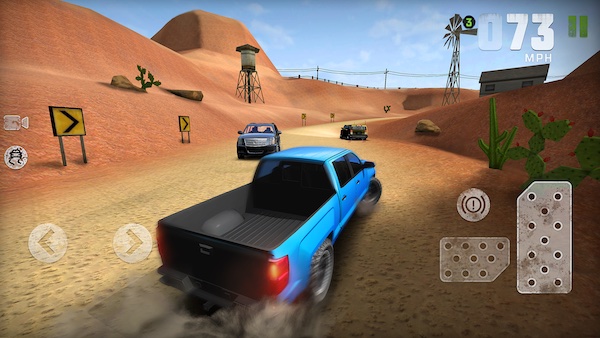 The Extreme SUV Driving Simulator has amazing visuals, which is expected from a car racing game. The cars look realistic and fun to drive when you're driving, crashing, flipping, racing, or carrying out fun stunts. The visuals will suck you in, as there are many opportunities to flaunt the style.
While playing the Extreme SUV Driving Simulator, the game starts with a fun beat that makes you feel like you're having fun in your car. You can also expect sounds that match your surroundings, like the wind, the ocean, and other additions. Aside from this, there will be sound effects from the car's engine and swerving.
Final Thoughts
The Extreme SUV Driving Simulator is a good place to start if you're looking for a fun racing simulator game. It's a fun game with very impressive graphics and fitting sound effects that enhance the experience. Plus, there's nothing much to the gameplay. Simply start playing by choosing your car and getting on the terrain of your choice. With this game, you can fulfill your driving fantasies and drive as fast as possible with your dream SUV.