Download Hempire APK and get creative as you grow different strains of weeds. Make new friends, make money, establish partnerships and grow your 420 empires.
All you need to know about Hempire
Hempire is a plant-growing simulation video game that enables the growth of various strains of cannabis, harvest, and making money by selling to virtual customers. Hempire was the first video game launched by LBC Studios Inc on April 20th, 2017. It is compatible with Android and iOS devices. Even as a debut game of LBC, it has done massive numbers in popularity and usage. There are over 10 million active users of Hempire, growing plants and having loads of fun.
Hempire displays a full simulation of growing a plant empire from scratch. At the beginning of the game, you will be provided with an old farm with some customers. This is just a capital. You are expected to work on this farm, plant various weeds and unusual breed strains, harvest these plants, make new friends, make new enemies, and grow and expand your business. You need to perform various tasks to hasten this goal's actualisation. This involves expanding the planting area, increasing the number of your workers, researching, and introducing various strains to your farm.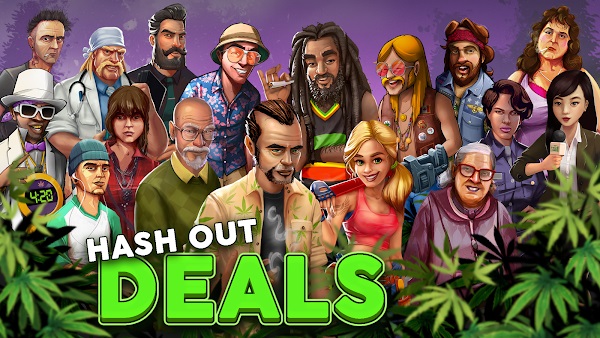 However, this may sound like a smooth ride, but you will face some challenges. Weed may be legal in gaming, but that doesn't mean you're safe. You will have corrupt police officers tracking your every move and shady businessmen who aim to take over your business and profits. This isn't just a farming game or a business game; and it is a game of strategy. How good are you at growing a business? Dealing with dubious people? Getting lots of cash?
Grow your plants
The first step to kickstart your Hempire career is growing plants. In that old farm, you will only be provided with one strain which is the hashish plant. One of the key factors in growing plants is water. Hempire doesn't disregard the fact either. In this part, water is an essential tool you must have. You have to regularly water these plants, so it doesn't wither. You will have to increase your amount of buds during harvest, increase your chances of getting legendary buds, and grow your plant faster. There are also lots of rewards you can get from this plant. Consistency is key!
Develop your species of plants
You won't get rich by growing the hashish plant alone. This is where your creativity comes in. You have to extensively research new species or plant strains and develop them. This is one of the unique aspects of Hempire. This doesn't apply to new and unusual strains but to improving your current ones to become more valuable.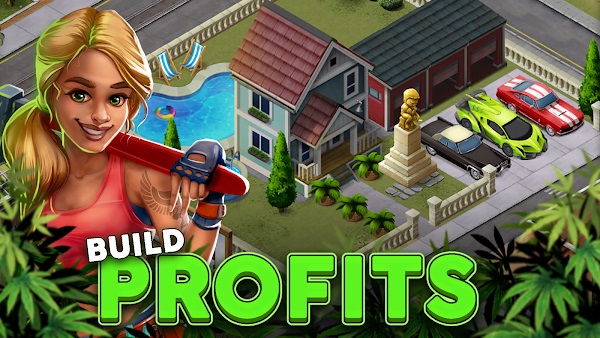 There are presently nine strains in Hempire. These strains include the Afghani (Indica), Chewdawg, G-13 Haze, Hindu Kush, Jack Herer, Northern lights m, Skunk No 1, and Four Diesel. You will have to breed these new strains using different methods, even from the current strains, by combining two more. Some of these strains are locked, and you must acquire enough money to purchase these strains. In this phase, it's up to you to research possible breeding techniques.
Produce Hemp Products and Sell them
Growing these plants doesn't mean you will sell them in their raw form. You need to process them into beautiful products that compel people to buy. You can process them into baked almonds, baked cookies, and other creative products.
To broaden your reach, you can open up drugstores, transact with potential customers and build yourself a fortune. In addition, you can connect with them physically by visiting them regularly and providing the products they need from you. This helps build a relationship with them, especially loyalty, as they trust your products and continue to buy from you.
Increase your production
As your client base continues to increase, the purchase of your products increases as well. If you continue to leverage the small, old farm, you may be unable to keep up with the demand for your products. Remember, the goal is to become extremely wealthy. Therefore, you have to expand the source from which you get money.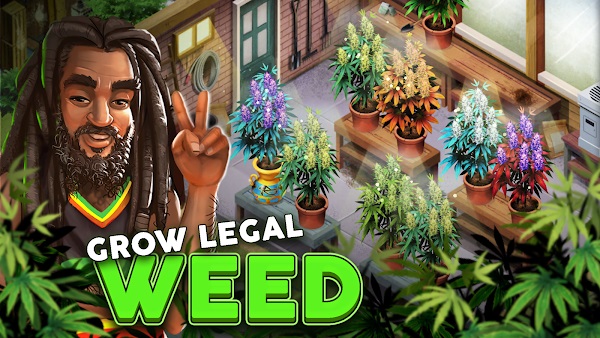 To increase production, you need to expand your farm. There are various innovative ways you can improve the standard of your farm. You can use the money you earn from product selling to buy more equipment necessary for production. You can buy more pots, purchase a collection of technical aids, automate processes and get large storage systems. As you continue to improve your standards, you can increase the costs of plants on your farm. You can also invest in small businesses and real estate to become richer. That way, your goal of building an empire will gradually come to play.
Key Features of Hempire
- Start small as you grow strains of weeds from an old farm
- Get scientific as you research new strains and create your breeds
- Clean up your environment and receive random but useful equipment
- Customise your farm with necessary facilities as you grow your business
- Hash out deals with other game characters and have access to new features and unusual strains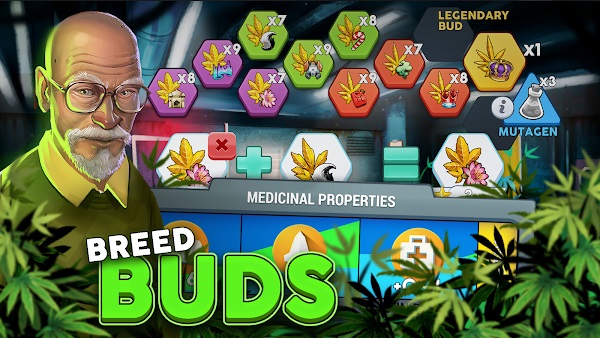 - Get lost of cash you sell your products and grow your business
- Put your money to the test by investing in small businesses and real estate
- Renovate your city, fix the buildings and the streets
- Interact with other players by being part of the Hempire Cup. Compete healthily, build relationships and business contracts
- Build an Hempire from just one strain of weed.
Conclusion
Hempire is an addictive game with well-crafted graphics for you to achieve your dream of building an empire. It has a simple-to-use interface that enables you to navigate easily around the app. It is available for everyone to download freely. So come and explore your potential!


Join Telegram Group
Download Hempire APK and get creative as you grow different strains of weeds. Make new friends, make money, establish partnerships and grow your 420 empires.