Download Google Camera APK and take amazing pictures with diverse modes and enhanced settings. Benefit from the quality sensors to create long-lasting memories.
About the Google Camera
Google Camera is the official camera app for Android devices by Google and can be used as a substitute for the camera app that usually comes with your phone. The app is known for its easy-to-navigate interface and camera quality and is a solid alternative for those not pleased with their default camera.
You can take a wide range of pictures on Google Camera, from the 360-degree style to taking spherical photos to use out-of-focus effects on your SLR photos to add a superficial depth of field. There is also a high-resolution panoramic image mode. All the photo settings are accessible on the extendable side panel of the camera app.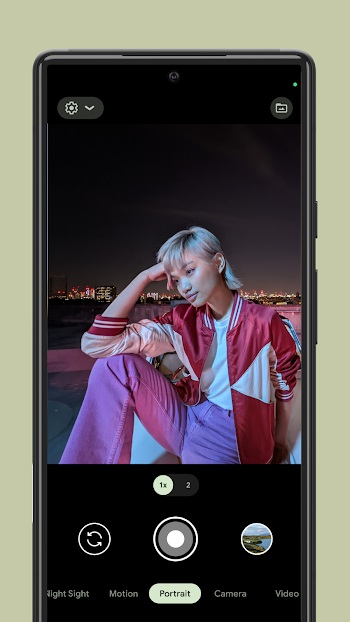 Aside from offering quality camera resolution and diverse modes, Google Camera is also popular for its high-tech camera sensor and application, with a seamless photo processing stage that leaves you with memories as clear as day.
The Google Camera app was offered by Google and was released on the 16th of April, 2014.
Cutting Edge Camera Sensors
One of the reasons why Google Camera takes great photos is its camera sensors, which are some of the best in the market. The camera sensor provides higher quality than competitors and will add stability to your pictures.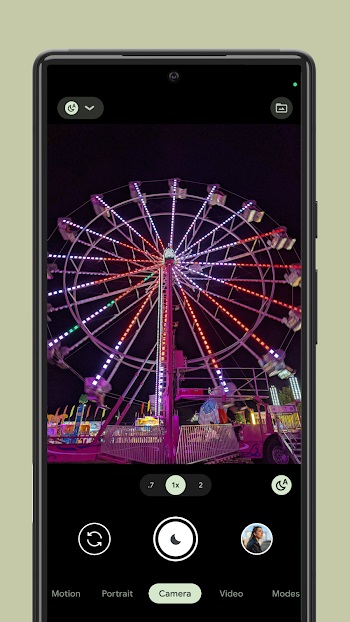 Whether you're taking clear pictures of people or landscapes, the camera app ensures that you have clarity and stability. The sensor informs you when the photo is blurry or if someone blinks, making it easier for you to take higher-quality pictures.
Enhanced Settings for Better Shots
The highlight of Google Camera is the HDR+ with exposure and white balance controls. The app allows you to take pictures using HDR+, which gives you fantastic quality even when you are in backlit or low-light places.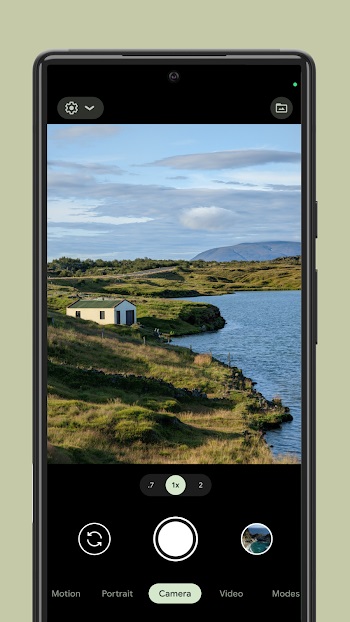 The HDR+ mode analyzes the last five to fifteen frames when the shutter button is pressed and will then select the sharpest shots. This setting will also reduce shooting noise in pictures, enhance colors, and prevent motion blurs and highlights in the image. It takes continuous bursts of shots with short exposures. It also ensures that the white balance is accurate, and you can take clear photos in the dark.
You can also decide to use the night mode for clearer photos.
Diverse Modes on Google Camera
Google Camera comes with a wide range of modes that you can choose from, depending on the type of picture you want to take. The HDR+ mode is one of the major modes, but there are others that you can take advantage of.
There is the Portrait mode, which allows you to take selfies or portraits with the Bokeh effect. This is the most popular mode on the camera app. You can also add the face retouch settings in this mode, allowing you to remove imperfections on your skin, change the shape of your eyes and nose, and do another editing to your face.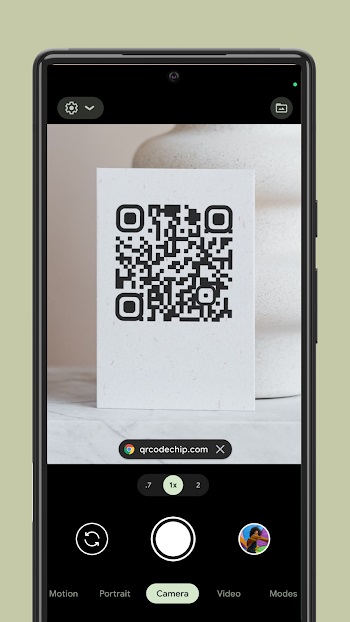 The Portrait mode uses machine learning to make your pictures perfect. The machine learning algorithm is also evident in the front-facing camera mode, giving your photographs accurate depth maps and top quality.
Google Camera also comes with the Night Sight feature, which sets it apart from other camera apps. The Night Sight feature uses artificial intelligence to take vivid and detailed photos in low-light places without needing a flash or a light. It captures these with a long exposure.
After taking your photo, the Google Camera Night Sight will look for issues like camera shake, motion blur, or a loud image noiseand w When you press the shutter button, the camera takes multiple long exposure shots to give you quality photos.
Another photo mode you can find on Google Camera is Slow Motion, which provides you with a slower and more detailed video. Then, Time Lapse mode allows you to take time-lapse pictures, allowing you to adjust how many times the image will be accelerated, and you can even change it at any time while shooting the video.
You can use the Panorama mode if you want to take wide images. To do this, you move the device from one spot to a certain direction. Google Camera ensures that photos taken in this mode are clear.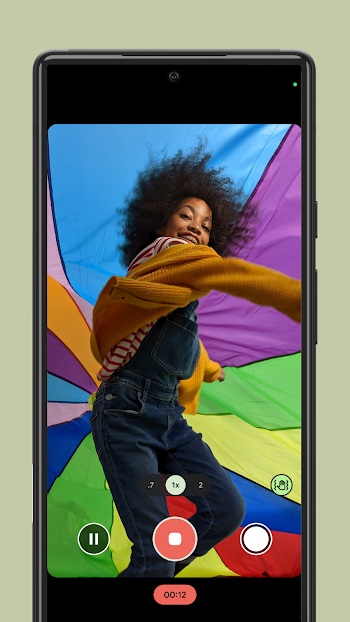 There is also the Photosphere mode, which is like Panorama but much more advanced. In this mode, you can create a 360-degree photo by turning the phone 360 degrees in a particular direction. The app will process the image and leave you with a VR-supported 360-degree photo.
Google Camera also features the Playground mode, where you can add animated stickers and fun captions to your picture. You can bring your images and videos to life with interactive characters and even create objects in your photo. This mode is powered by AI and will suggest ways you can make your photo more fun.
Google Camera also features the Lens mode, which you can use to identify objects you take pictures of. You can scan images, translate, copy, search for homework, look for shopping items, and more.
Features on Google Camera
Google Camera has a wide range of features for taking amazing pictures. Some of these include: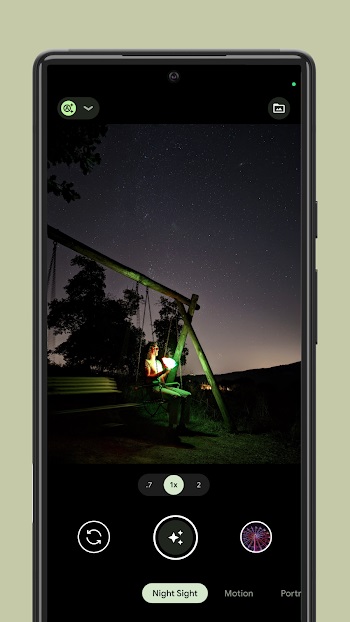 HDR+ with Exposure and White Balance Controls for low-light scenes.
Top Shot that automatically recommends the best pics out of the many you took.
Motion Mode allows you to take pictures in motion.
Night Sight for taking clear images at night.
Super Res Zoom to make photos much clearer even as you zoom in.
Long Shot to take quick videos by pressing the shutter key for a long.
Conclusion
Google Camera is the ideal camera application for taking amazing pictures, especially since it's feature-rich in camera modes and settings. The camera app is a great alternative to your default camera, especially if you're looking for more settings to enhance your pictures. It captures your memories in quality photos and has an easy-to-use interface for all the settings.


Join Telegram Group
Download Google Camera APK and take amazing pictures with diverse modes and enhanced settings. Benefit from the quality sensors to create long-lasting memories.