Download Goat Simulator Payday APK and partake in the craziest heists of your life. Enjoy crazy adventures in your four-man crew as you terrorize the city.
All you need to know about Goat Simulator Payday
Goat Simulator Payday is an extremely realistic criminal game in goat simulation software. Never before has it been more possible to be a goat. It stars four animals which are the main thugs of the game. These animals include a flamingo that flies, a wheelchair dolphin, a camel that spits, and a goat - that is described as very handsome.
This game was launched on 15 January 2016 after following a 30 seconds trailer. This trailer depicts the fun we are to expect from the game, which has captivating powers from our main thugs and an appealing graphic display. Goat Simulator Payday was published by Coffee Stain Publishing, famously known for its weird games. It is available to play on various devices. It can be played on PlayStation 4, Xbox one, Andriod, Microsoft Windows, Linux, and Classic Mac OS. This way, you can't miss out on any fun.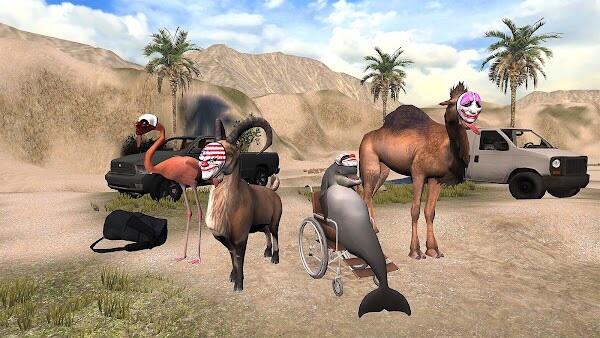 Made by a famous company, Goat Simulator Payday is only made for one. It creates a world where you can do the unthinkable. First, you are a realistic goat, and then you have powers, robbing banks, stealing cars and causing mayhem. Before you venture into the game, lay aside any logic and expect to have the most unexpected but exciting journey in a game. It is a game that mixes the animal simulation genre and the street gangster theme.
Characters
As already mentioned, the game is centred around four main characters: animals, i.e., a goat, a flamingo, a camel, and a dolphin. However, the game starts with you as the goat locked up in a place that somewhat looks like a zoo. As the gangster you are, you decide to escape by transforming into any of the three characters. You can switch into any of the four characters at a time depending on your situation. These characters are special, not just by their looks, but they all have different powers, characteristics, strengths, and levels of weirdness.
- The Goat ( also known as Don, The Enforcer) can look good and handle professional weapons.
- The Dolphin ( also known as Dolph), although in a wheelchair, can climb up walls with his sticky wheels, extend endlessly, and knock anything in its way.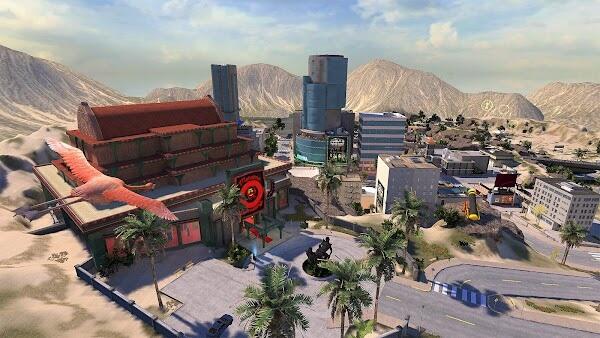 - The Flamingo ( also known as Valentino) has the power to fly because it possesses wings. It also possesses long legs that give the ability to run away from dangerous characters like the police. Furthermore, by licking a human, it reads their thoughts and controls their minds!
- The Camel ( also known as Humphrey) can take in dirty water, store it in its mouth and spray it all over the place. This ability to spit this dirty on people makes them dizzy after contact.
These animals are notorious, and they perform their tasks beaming with confidence. They wear a mask to hide their identity.
Missions
They are different missions you must partake in before completing the game. At first, you begin with little heists of breaking into a small village, but as you progress, you become a famous criminal who is wanted. The police are constantly chasing you because of the number of crimes you commit within a short time. However, you can escape the police by stealing cars from innocent people on the road. Even as an animal, whether a goat, a camel, a dolphin, or a flamingo, you can drive cars and trucks just to evade the police.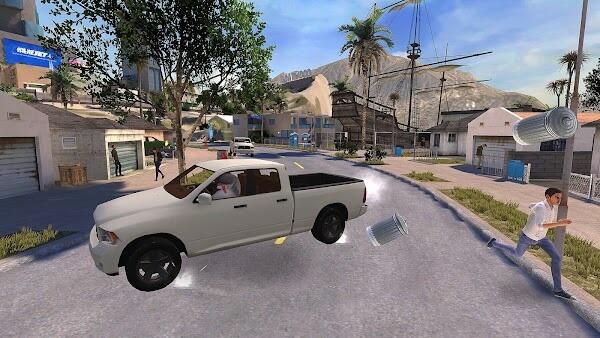 Upgrades
On your missions, you can obtain money. You can also obtain money by attacking certain NPCs, Destroying some properties, and gambling in casinos. By accumulating money, you can buy some awesome masks for more robberies. These masks not only depict the character of a criminal, but they can disguise your animal character, so he can change his identity, carefully escape the pursuit of the police, and further carry out more crimes. You can also buy it looks more gangster because there are some pretty nice designs to buy.
To add to the upgrades, you can enhance your character by turning them into a mutant beast. This gives you twice the power and twice the advantage to go on crazier levels as you advance. There are 14 mutant beast characters you can explore in the game. However, to use these 14 mutant beast characters, you'd have to attain some level, either money or experience in the game. Each mutant beasts have monstrous power that is intriguing. The excitement keeps increasing as progress in this game. The more you go, the weirder and more fun it gets.
Key Features
- You can switch between four different characters at a time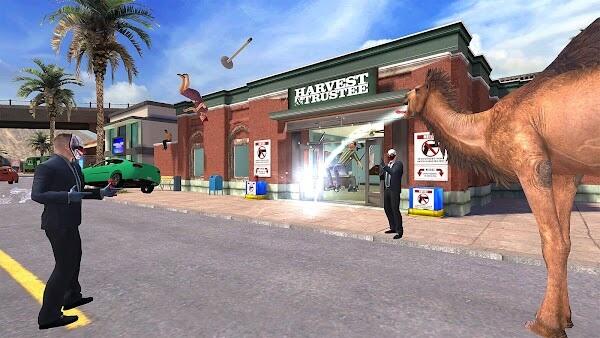 - They are various pranks of varying size, each characterized by a humorous result
- Players can get to the moon. Some missions can get you to the moon. However, you can get stranded on the moon
- There are interactive cannons that are scattered through the map. These cannons can be used for fast travel
- You can beat people up and take their money. You can smash the Mahatam Gambling Indian Casino and grab all the money with your crew
- There is PRANKNET, which is a database that allows you to choose available jobs by connecting with local contacts
- You can buy things with the money you stole. Mostly the things you can buy are masks, which are useful for camouflage
- You can unlock new levels and get weirder action and missions
- There are 14 new mutant beasts to unlock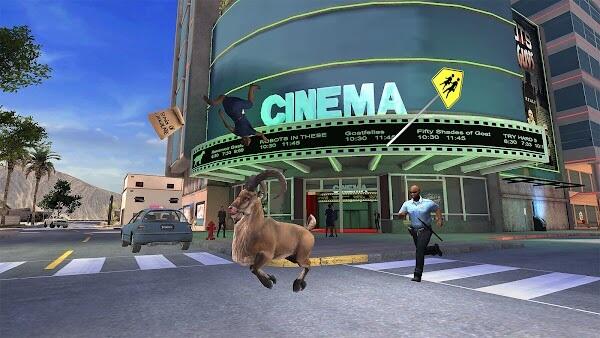 - You can win many trophies and reveal the craziest secrets
Conclusion
Goat Simulator Payday is one of a kind. It is the most realistic goat simulation game with crazy missions, unexpected features, captivating characters, and swift powers. It is a game to play at your leisure, fall back to, and have one of the craziest fun.


Join Telegram Group
Download Goat Simulator Payday APK and partake in the craziest heists of your life. Enjoy crazy adventures in your four-man crew as you terrorize the city.