Download Family Farm Seaside APK to enjoy life as a farm manager in the countryside. Play the fun and casual management game to build and sustain a farmstead.
About Family Farm Seaside
Family Farm Seaside is a version of Farmville that adds some intriguing elements to the gameplay. The game allows players to enjoy a holiday by the seaside and farm their favorite crops like I'm Farmville. However, the major difference here is the innovative idea of allowing players to go fishing in addition to raising their favorite animals. You'll be able to experience some real growth on your land parcel, and the rate depends on how enthusiastic you are!
The game will seem familiar to anyone who's played Farmville, and you can plant all kinds of crops on your land and erect various structures based on your production model. The goal is to have the best and most beautiful farm in the countryside, and the only way to do this is by having all the necessary activities such as planting, rearing, and fishing.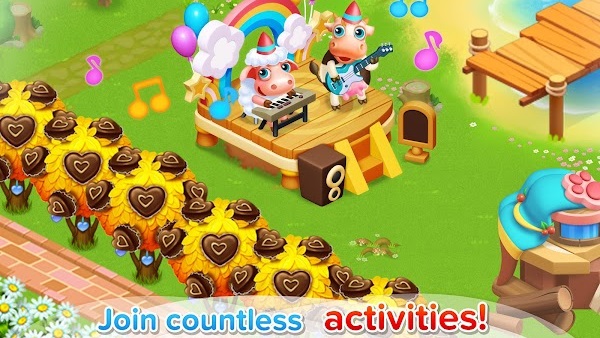 The 3D graphics quality on Family Farm Seaside is an exception. You'll be able to see a brightly colored farm with detailed animals, plants, and objects in the game environment. The well-layered design also makes it easy to plan your farm and allocate different units for the various activities you'd like to complete on your farmland. The game doesn't challenge you with difficult missions, but there are various milestones you reach and rewards for impressive growth.
The game is designed by FunPlus and remains one of the best options for anyone seeking to kill time and get some intriguing rewards. It's a free game with lots of rewards and features. The content rating allows anyone above age three to play and supports more than 47 languages. Family Farm Seaside also has millions of downloads and a pretty excellent rating on the platform from millions of players.
Gameplay
Anyone who's played farm management games will easily fall in love with the Family Farm Seaside game because of the beautiful graphics and simple gameplay. The main goal is to grow your seaside farm with the few resources available. The game starts with few farm animals and crops to choose from, but as you progress, you'll be able to increase your limit and expand your land with newer and better crops.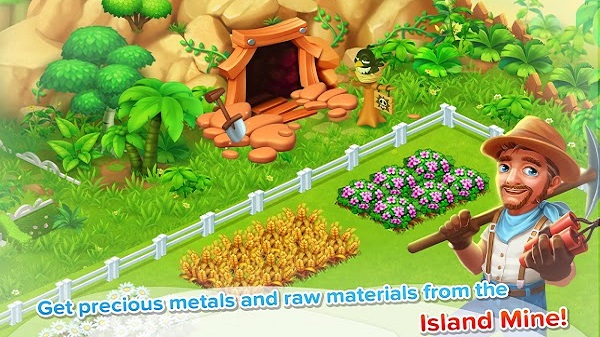 Every product from the farm will earn you revenue, which can be used to further develop the farm. You can use the in-game currency to purchase more animals, get more crops, or erect new buildings and structures. Each investment can make it easier to scale your production and boost your revenue. Hence, the game thrives on your revenue; the higher you earn, the easier and faster you grow, and the more you can progress across the game milestones.
Game Features
There aren't many new concepts on Family Farm Seaside, but the game does have some new features. Check out some of the impressive features that make the game exciting for millions of players worldwide:
Beautiful Graphics
Family Farm Seaside boasts beautiful scenery that not only allows exciting gameplay but also allows you to enjoy your game in a peaceful environment. The game landscape is well designed and perfectly fits your screen size. You'll be able to live and work in an environment where the green grasses and trees are well defined and you'll be surrounded by fields, rivers, and clear skies. The game also adds a relaxing soundtrack that mimics the simple sounds of forest breeze, making Family Farm Seaside a great contender for the best farm games out there.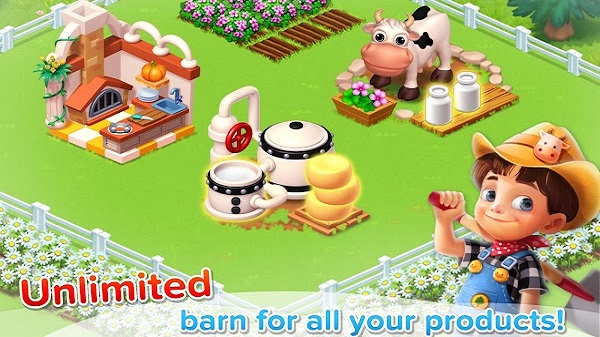 Product Variety
A major feature that serves as the game's backbone is its product varieties. You have lots of options when it comes to the number of products you can choose from. You get more than 200 different products on this game, including cow milk, crops, fruits, fish species, etc. Of course, you'll have to meet certain criteria before accessing each of these products, which also serves as one of the major game missions and achievements.
Tasks
This farm game keeps you quite busy, as most farm games do. You'll have to deal with various tasks and never get bored because each task is different based on your current level. Every morning you wake up, you'll have lots of tasks to complete. For example, there are about 100 tasks to complete, and daily tasks are also added regularly. The game doesn't pressure you to rush and meet a deadline or challenge, but there are achievements and milestones you'll have to meet before you can proceed to the next level and scale your farm to become a true farmer.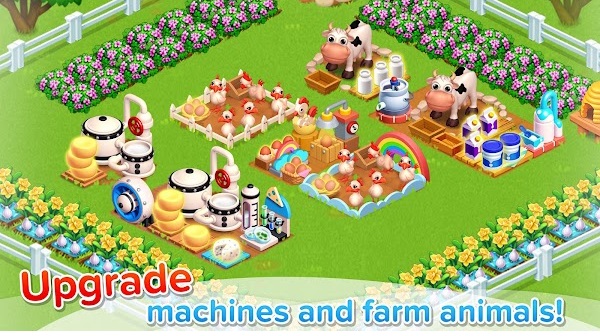 Game Activities
Thanks to the developers' efforts, there are many activities on Family Farm Seaside. You'll journey through a series of activities daily. Your role as a player will span various levels and types. You won't just be a hard-working farmer, and you'll also manage the financial aspect of the business, manage production, and also become an impromptu chef! There are various products available in the game, and you can produce anyone you want based on the current resources at your disposal. You can also become a miner and try your luck at exploring mineral materials like diamonds, gold, etc.
Multiplayer
A multiplayer feature on this game allows you to complete tasks and activities with friends and family. The long list of tasks can become boring to handle alone, so the multiplayer feature allows you to collaborate with friends to enjoy the game better. You can also harvest some of your neighbor's products and this won't take too much so that it's a balanced and mutual deal between the two farmsteads.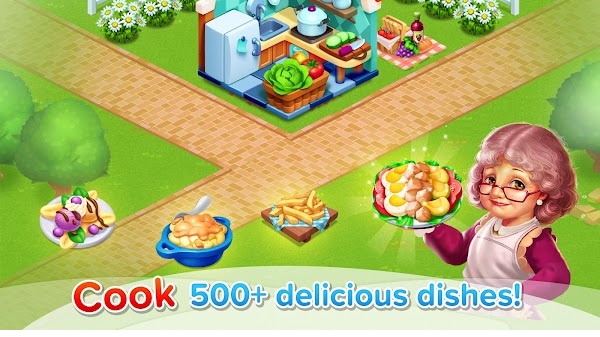 Conclusion
Family Farm Seaside is one of the most engaging management games online. Although it has similarities to other games, it has colorful graphics, unique content, and impressive gameplay, giving it some unique qualities to stand out from the rest.


Join Telegram Group
Download Family Farm Seaside APK to enjoy life as a farm manager in the countryside. Play the fun and casual management game to build and sustain a farmstead.