Download Evertale APK to enter a fantasy-like world where catching monsters is the norm. Delve into the mysteries of this world, make monsters your companions and embark on a journey to save the land of Erden from the threat known as Pandemonium.
A Deep Analysis Of Evertale
The Evertale game is set in a fantasy-like world where you must catch monsters, train them, and evolve them into higher forms. They are your only allies, and you have to depend on them to complete your missions. Your ultimate goal is to fight the villain, Pandemonium, to free your homeland, the peaceful Erden.
Besides the main storyline, there are also several side quests and fun activities you can take part in. Sometimes, you may also encounter wild monsters. You can try to capture them and add them to your party. After you train them and help them evolve into their higher and powered-up forms, they will become powerful allies you can depend on. The game also includes different PvP matches, where you can compete against other players and win over them with your monsters.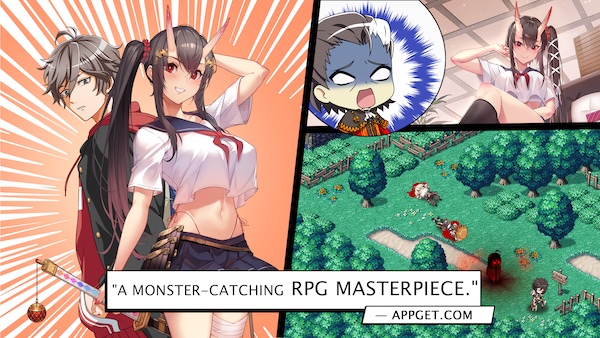 Though there are provisions to form guilds, meet new people, talk to them and make friends, most of your missions will be solo ones. If you were to think of a Pokemon-style game with classic anime graphics, then Evertale is what you would arrive at!
Anime Graphics
This is perhaps one of the outstanding features of this game. The anime-type graphics is loved by people because of their high-quality and near-life portrayal of characters. Evertale features this kind of graphics and is sure to impress anyone who plays it. If you are an anime lover and like to play games with similar graphics styles, then Evertale is the perfect game for you to play.
Cute Characters
The game is full of cute character designs that will make you fall in love with them at once. The monsters, players, and even the villains have cute designs that will make you love them.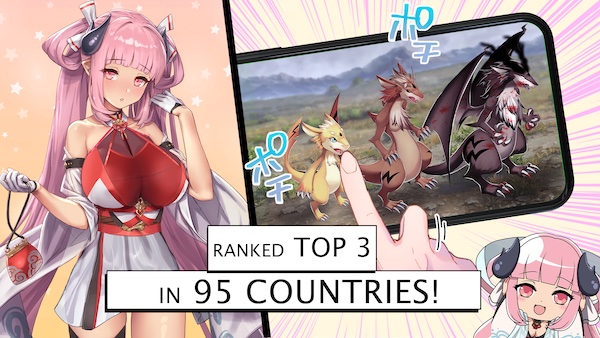 There is no way you will not find them adorable! This makes playing the game even more fun and enjoyable. The cuteness of the characters will melt your heart and make you feel warm and fuzzy inside.
Lovely Gameplay
One of the most genuine and best features of the world of Evertale is the lovely and interesting gameplay. Though you may find elements similar to Pokémon or Final Fantasy in it, they are unique in their own ways. You also get the chance to get rare and special items whenever you want, but you may have to buy them with real money. You can get most of them for free, but that is way slower. However, if you're not into PvP mode, the game becomes almost free.
The special monster skills and the unique kinds of enemies make every encounter a new experience. Meeting enemies is not very difficult since you can easily see who is up next and how long they take to attack.
Open World For You To Explore
Evertale features an open world, which you can freely explore and enjoy as you wish. Many locations offer picturesque landscapes, bustling cities, and mythical dungeons. There are also great places for you to capture, battle, and train your monsters.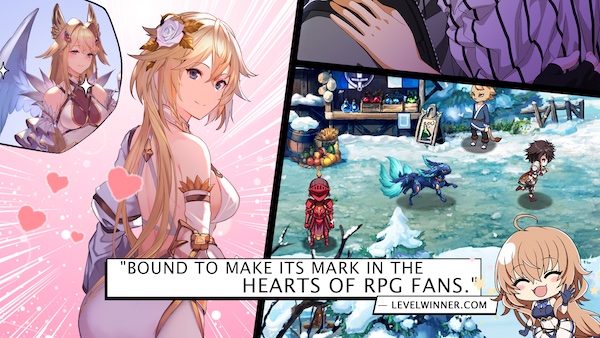 You never know where a wild monster may pop up, and it is fun moving around in search of new finds. The great art style makes traveling around, even without any aim, it is a fun and interesting thing to do. You can also find rare and mythical weapons, accessories, and equipment in different hidden locations throughout the game. This is what makes the RPG more interesting and attractive for every player.
While moving around, you may find unique monsters with powerful abilities or treasure chests with rare items. Sometimes, you may also come across NPCs or non-playable characters who issue hidden quests or fight you.
Complete The Missions
Your main mission and goal in the game are to fight the ultimate villain – Pandemonium. For this, you will have to train your monsters so that they level up and evolve into higher forms. With your powered-up army of monsters, you have to challenge Pandemonium and win against him to save your homeland, Erden.
However, this is not the only goal in the game. There are a lot of optional side quests and missions that you can play for better rewards. There are several side quests that are necessary to train and level up your monsters.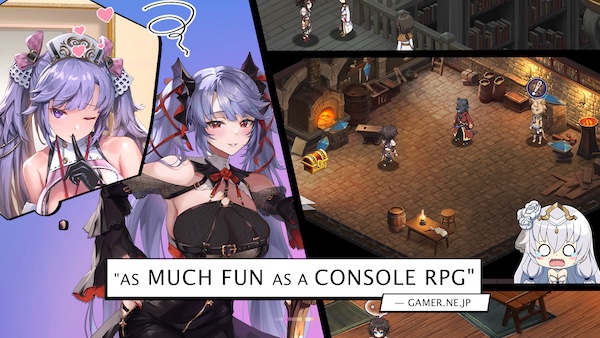 The game also features a PvP mode, where you compete against other players and fight them with your monsters. These fights may often give you unexpected rewards and sometimes are also a great way to train and level up your monsters. However, in case you lose, you would need to heal your allies and train them more for a better fight next time.
You'll Be The One Man Army
The most interesting feature of Evertale is that every player is a one-man army. This is a bit different from most other RPGs since they focus on team building and friendship before anything. However, in Evertale, your only allies would be your captured monsters. You have to take care of them, train and evolve them to make them dependable allies while you fight against enemies to save the land of Erden. The threat of Pandemonium is looming, and all you can do is strive to be stronger than other players. Of course, you can form Guilds, join existing ones and make friends, but that is it. Everyone will be individually tasked with defeating Pandemonium, and you would not be able to group up with other players.
Easy Controls!
The easy controls of the game make it a popular choice among many people. Anyone can play and enjoy this game, whether a young kid or an older person.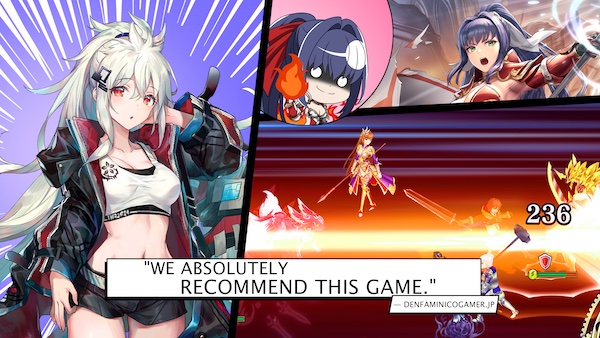 Though many people choose to play competitively, there is no harm in waiting for a bit to understand your enemy. After that, the game becomes very easy, and the controls become easier to handle. This game has such easy controls that even young children can play it.
Conclusion
You must have gotten a clear idea regarding what this game is and the setting of this game. To get a better understanding and clarity regarding the concept of the game, you have to try playing it. Download Evertale on your mobile phone and start your journey to save Erden from Pandemonium. You can buy it from Google Play for just $0.99 and start out on your quest for victory.