Download Dream Zone APK, create your character, and choose your dating story. With Dream Zone, you can go on a date with your dream girl virtually.
Dream zone
Dream Zone is a fun and exciting dating simulator and interactive story app. It is similar to other real-life dating platforms like Tinder and OkCupid, only that the Dream zone happens in a virtual simulation rather than real life. On Dream Zone, you choose your fate, who you want to be, and who you want to date according to your preference.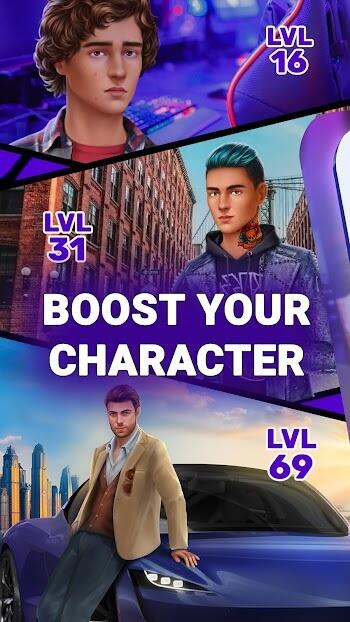 This app is creative and a fun way to spend your leisure time. Dream Zone is the perfect platform to learn a thing or two if you are bad at flirting and establishing human connections.
Dream Zone App Description
Truth be told, navigating online dating apps is like engaging in a strenuous chore, especially if you are a wallflower that doesn't fancy social interactions. The Dream Zone app is the ultimate solution for navigating real-life dating apps.
Dream Zone dating love game was created by SWAG MASHA, which is unlike any other dating game app you have seen. This game is an adult game with an age limit of 17, individuals younger than 17 cannot and should not play Dream Zone. The main protagonist in Dream Zone is a male character, which is rare in most gaming apps. As a male adult, you can take time off your shooting and RPG games and play Dream Zone because it is equally fun. As the protagonist, you can be anything you want to be. You can decide to be a billionaire, an Arab prince, a celebrity, or a sportsman.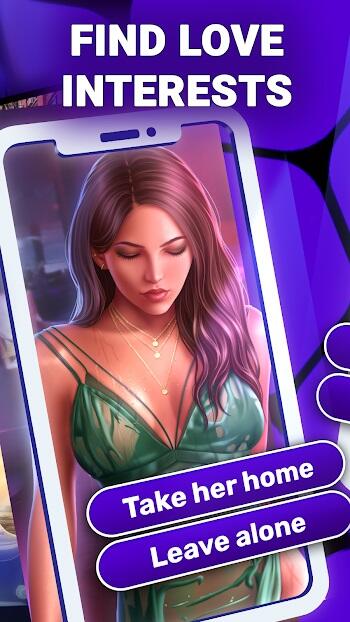 In the same vein, the Dream Zone game allows you to create the perfect date by creating virtual characters and romance fuelled stories. This means that if you love dating nerds or bankers, you can make them on the app and have a feel of what the date would be like in real life.
Apart from allowing users to write their love stories virtually, Dream Zone also allows them to upgrade their characters with diamonds and energy that have been collected by their characters during the game. Most people have a myopic idea of dating game apps. They believe that dating game apps are boring and perverted, but Dream Zone is here to change that narrative.
The dream Zone is fun in its entirety, and that is it created three major stories for users to choose from. The three stories are the Impossible Game, Devil's Deal, and Half Human. You can decide to play all the stories before deciding on the one you enjoy most. In each story, you are free to live your dreams and unleash your innermost passion.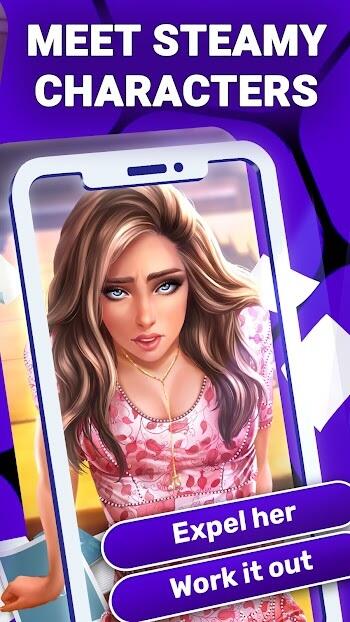 Dream Zone is available for Android and can be installed immediately after download. There is Dream Zone free download, but it is not as sophisticated as the premium plan because of the ad block features. The premium Dream Zone subscription plans vary, but they are all inexpensive. In the event that you decide to unsubscribe from the game due to frequent automatic renewals, you can do so on the app. If it's Dream Zone for Android, all you have to do is go to Google Playstore, click on the menu and go to subscriptions to have it cancelled. For iPhone, go to settings, click on your Apple ID icon, click on subscription, select Dream Zone, and cancel.
Features of the Game
Dream Zone is packed with the best features to give users the best gaming experience.
Choose the looks
This feature allows you to curate your looks and that of your date. You get to decide your profession and the type of date you want. Depending on your preference, you can choose a shy, moody, or excited character. Your character can also be upgraded by changing your clothes, shoes, and age.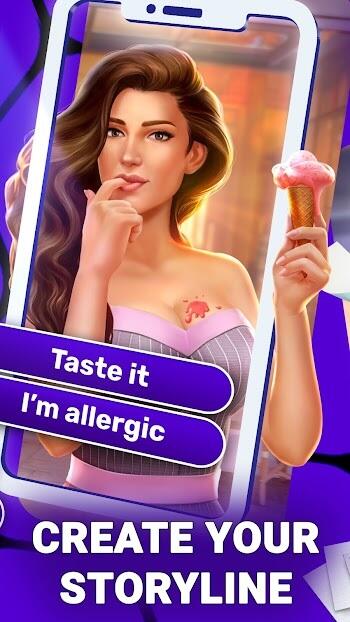 Choose your date story
There are three major date stories to select from The Impossible Game, Half Human, and Devil's Deal. In the Impossible Game, you receive a strange voice message that you have gotten caught up in the game of billionaires. To find out why you received such a message, you will have to make it to the end and change costumes. In Half Human, you are an ordinary guy with geeky friends, and you all attend a regular school called Cleveland High. It gets interesting when you discover that other students in the school are not humans. In Devil's Deal, life keeps getting worse every hour, but a stranger offers you a once-in-a-lifetime deal, but you have to decide whether to accept it.
Diamonds and Energy
You can pick up diamonds and gain energy as you play and advance from stage to stage. The diamonds you pick up will determine the type of upgrades you can give to your character and that of your dates. For the free download, you are given a limited number of diamonds. You will have to pay on the app or watch ads to gain unlimited diamonds. Limited diamonds limit the amount of fun you can get in the game.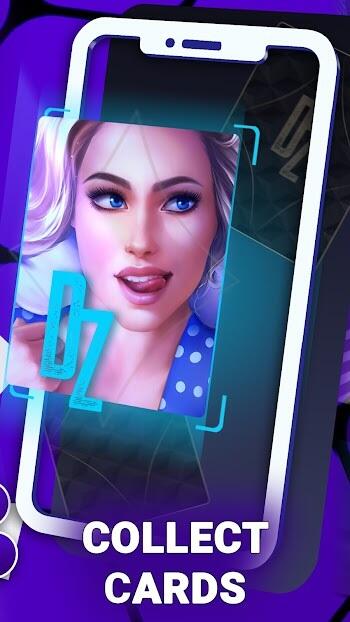 Energy is like food for your character. Whenever you run out of energy, you will have to wait for two hours before your energy will be refilled. Having to wait can be quite frustrating, and most users have complained. The best way to avert the waiting period is to pay for premium.
Conclusion
If you are looking for the perfect game to pass the time as you wait for the train or during work breaks, Dream Zone is the app for you. With its outstanding and fun features, Dream Zone gives you the avenue to create the perfect dating scenarios. It might be virtual, but the graphics and clear and well-designed to provide you with a real-life feel.
The protagonists of the game are men, but even women would enjoy playing the game too. It can provide women with a glimpse of the male psyche during dates. Scared to go on your next dates? Set it up on Dream Zone and have a glimpse of the future by learning flirting techniques and lots more