Download Dream League Soccer 2022 APK latest version now for an immersive gaming experience! Get to play one of the most popular soccer games in the industry!
About Dream League Soccer 2022 APK
Dream League Soccer is a football game powered by First Touch Games. You can use the words' football' and 'soccer' interchangeably because they mean the same thing. The first version of Dream League Soccer was released in May 2011. Then, it was known as "First Touch Soccer."
Several sequels have been released since then, the latest being Dream League Soccer 2022. DLS 2022 was released in December 2021, and the most recent update was made on the 8th of July, 2022. Some consider DLS 2022 an entirely new game because you cannot download it as an update of the prequel. The prequel was deleted, and this version was made available for download.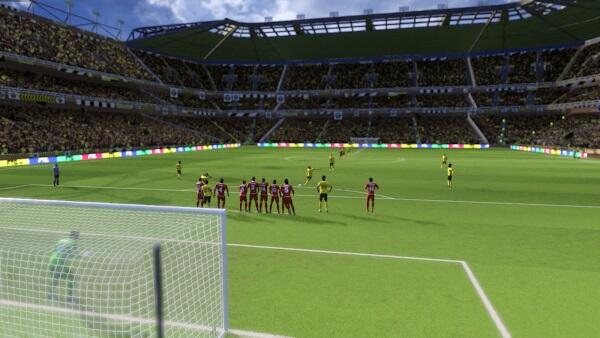 Dream League Soccer 2022 is an association football game. This means it obeys the rules of the Football Association. Two teams with 11 players function in different complementary capacities to score goals. FIFPro also licenses Dream League Soccer, offering access to over 4,000 seasoned players to build your dream team.
Let's get into the gameplay; all the juice in this game!
What You Need To Know About The Gameplay
Like FIFA Mobile, in Dream League Soccer 2022, you get to be the manager of a team called Dream FC. It's your team, and you control the players' actions in games. The difference between this game and FIFA Mobile is that you can't have club transfers or observe happiness levels in your players.
The game starts with a section where you choose your team's captain. Next, a list of 20 players with high ratings appears on the screen, and you have to make your selection from the bunch. After choosing your captain, you choose the other 10 players from the other 4000+ players available in the game's database.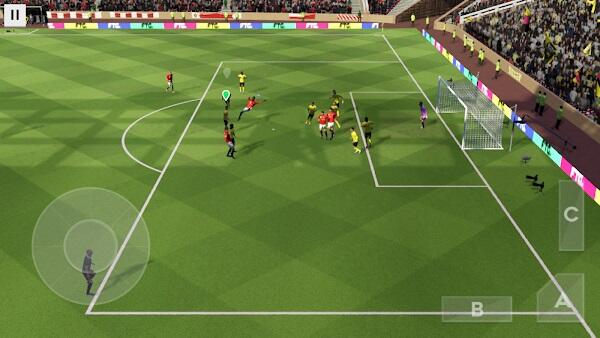 In Dream League Soccer 2022, you can grow your players' skills and compete in eight divisions or levels. Each division has 16 teams. To rise through the ranks, you have to play every team, and you can only play a team once a season. To get promoted to the next division, your team has to be one of the top teams for that season.
New Features and Peculiarities
The Dream League Soccer game versions have the same unique feature that lets you create unique DLS kits peculiar to countries or football clubs. The upside is; that Dream League Soccer packs some extra fun features that will be discussed in this section.
Improved Stadium Atmosphere: With the development of a better interface, structures have been put in place to upgrade the ambiance of the stadiums. This makes the game more lifelike. For example, adding falling snowflakes to a stadium on a snowy day is a perfect touch of reality.
Online Events: With Dream League Live, you can have your team compete against teams of players all over the world.
Display: The visuals are better! There are new soundtracks that get you in the gaming mood.
Better Gameplay: The game's AI is way smarter now. You can work more closely on your team's tactics.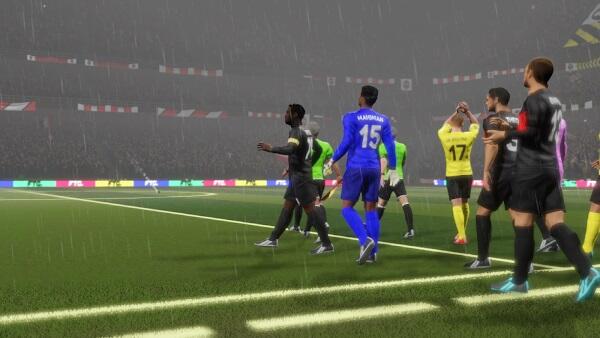 Match Stats: The match stats now include the goal scorers and assists in the game.
Commentary; The commentary has also improved greatly. There is context related to what's happening in the game in real-time. This includes the names of the players involved.
New Look: The new features involve the icon too. Dream League Soccer 2022 has an overall new look now.
Other amazing features in this game include updated game menus, quick subs, extra time after 90 minutes, player health boosts, goal celebrations, and several trophies. The exciting part is not just the new features but the potential that this means for Dream League Soccer versions. It means we can expect way better in the versions yet to be launched!
Despite the amazing features in this version, it's still lightweight. For a game that offers you such an immersive 3D gaming experience, one would expect the file to be larger. Instead, it is just a little over 500MB in capacity. This is one of the advantages.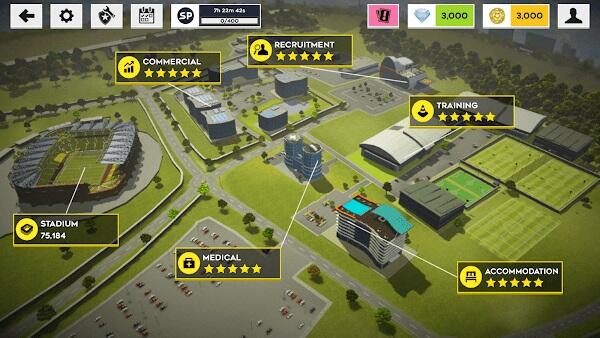 It is also playable on Android, iOS, Windows, and Mac devices. So you can play on your mobile or personal computer, at home, on the go, wherever you are.
About The Makers of Dream League Soccer 2022
Dream League Soccer 2022 was developed by First Touch Games Ltd. Established in 2011, this gaming software company is known for creating 3D sports games of high quality. The games are also available in over ten languages of different countries worldwide. The download number of over 750 million is half the proof you need that they're good at what they do.
First Touch Games is a team of regular humans with a special mantra:" it will be ready when it is ready." This helps to ensure no game product is rushed. Instead, each game is worked on with laser focus to ensure optimum quality. Dream League Soccer is not the only successful sports game from this developer.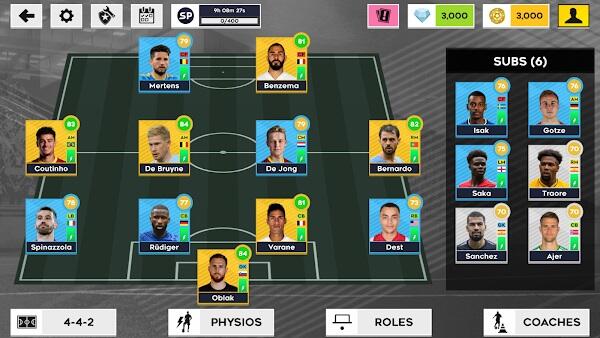 Although small, this team remains strong because of the incredible dedication and love of gaming that is present. Other outstanding First Touch Games include Score Hero, Score Match, and 8 Ball Hero.
Conclusion
Dream League Soccer 2022 APK unlimited money and diamond is knee-deep in a genre with many games populating it. The number of football games released yearly is quite high because of the demand, but this one still manages to be one of the most played games.
Great graphics, sounds, and amazing gameplay; what more can a player ask for? Dream League Soccer sounds too good not to give it a try. Also, it's all free, so you have nothing to lose!