Download Dream league soccer 2019 APK and enjoy using your players in your dream team, train and lead them to becoming the best team in the number one division!
Brief description of Dream league soccer 2019
Dream league soccer 2019 is a continuation of the dream league soccer franchise that started in 2016. It is a football simulation game where you get to create your dream team, manage your players and club by earning money and investing in stadiums and others and also play against other teams and compete to win competitions. Dream league soccer 2019 was developed by First touch games LTD and released in 2019. It is a free game to download, and it is rated E, meaning everyone can enjoy playing the game as it is a sports game that contains no violence and no blood or gore themes. It has intuitive gameplay and controls that are very easy to understand. It uses the on-screen joystick to move and perform actions like passing the ball, shooting, or tackling. It is easy to understand, so as you keep playing, you will get a hang of it.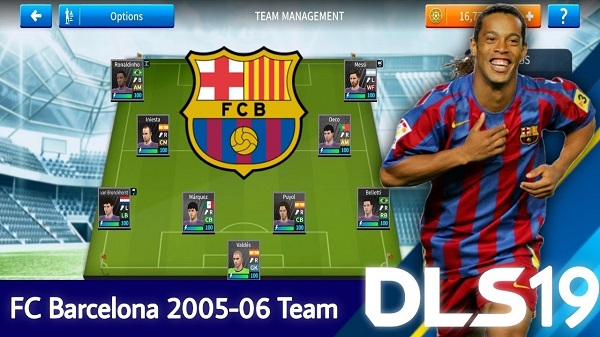 There are rewards that you get after winning matches and competitions. They can be used to purchase new players and get upgrades for stadiums and other things.
Dream league soccer 2019 is an entertaining sports game where you can take control and build your dream team full of your favorite players. It has endless gameplay with different leagues and cups you can participate in, so you have a long way ahead. The game has beautiful graphics and colors that satisfy your user experience.
Fun gameplay and concept
Dream league soccer 2019 is a sports game, a soccer game, and a management simulation where you take control of a team and build it up to make it your dream team. The group starts from scratch, giving you random players to be on your team. You choose one famous real-world player of your choice to captain your team. You get to design your stadium, jersey, and team icon to your satisfaction, which can be changed when you want.
The primary purpose of this game is to develop your team and go through the ranks, and reach the top level. You take your team through tournaments and competitions, and there are six levels of play depending on how good your team is. There is an academy division, division 3, division 2, division 1, junior elite league, and elite division. Going through these competitions makes the gameplay fun, but there are also other game modes that you can play, such as friendly exhibitions and playing online against other people.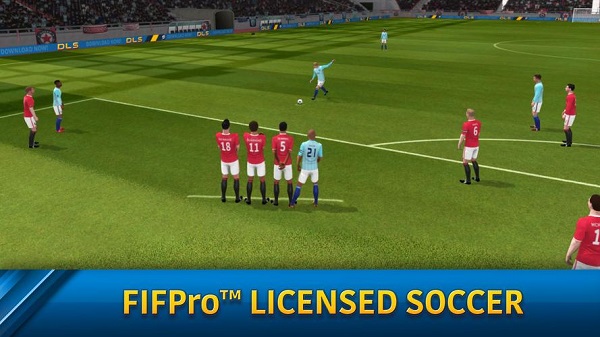 It is an offline game, so internet connectivity isn't required unless you want to play online in the dream league online mode against other people. There are rewards that you get after winning matches and tournaments. You earn cash that you can use to purchase new players and buy new items in the game. One of the things that attract users is the fact that Dream league soccer 2019 is fully licensed by FifPro, meaning that all real-world players and their names have been added to the game and are available to play with or face in matches.
The game has gorgeous graphics that catch users' eye as the real-world players are given very accurate illustrations of how they are, and the movement of the players and the ball are also very realistic. The game also has an excellent sound system where you enjoy good background music while navigating around the game and good commentary during matches. Also, the reactions from the fans when there's a goal, a good play, or good defensive work are very cool.
To enjoy playing this game on your device, the Dream league soccer 2019 download is made available on different platforms
The game features to look out for
As you play Dream league soccer 2019, you can look out for these different fun features that will enhance your gaming experience.
You can create your team and customize the jersey, stadium, and logo to your satisfaction. Make your dream team and take them to the top of the division as you wish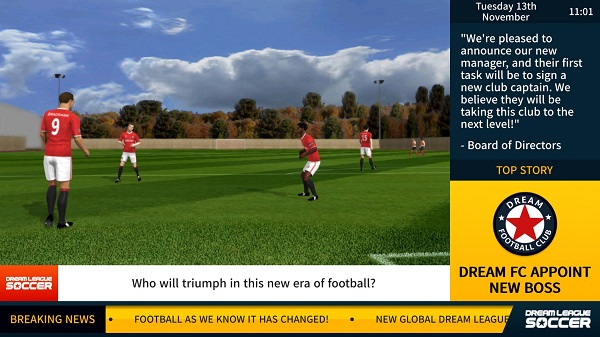 Different leagues you can play:
There are seven different leagues that you can enjoy playing in this game. There are also more than five cups that you can take your team to participate in.
Dream league soccer is fully licensed and supported by FifPro, so all the real-world players have been added to the game. With their real names and faces, you can enjoy playing with them or against them in different game modes
The game has an excellent graphic system with vivid designs and realistic looks for the players and stadium. What makes it even better is that the real players are given accurate illustrations of themselves.
Apart from the sound graphics system, there is also a perfect sound system. You enjoy good background music while navigating and realistic commentary during the games. The fan support is also excellent, as you can hear their cheers and jeers as the games go on.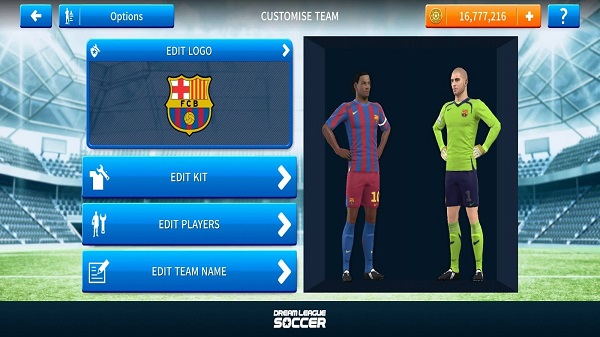 As you keep playing the game, you are allowed to constantly upgrade the players on your dream team to get them better and improve their skills
It is a managing simulation game so playing the game gives users the feel of running and managing an actual football club. You get to make decisions and choose how you want your dream team to be
You are free to import kits and logos from anywhere you want. This lets you design better and to your satisfaction
You can play against friends and family online in the dream league soccer online mode, where you can play against other players' dream teams.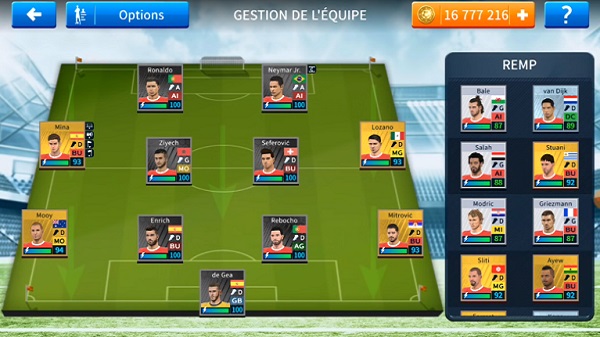 Conclusion
Dream league soccer is an exciting game where you can enjoy building your team and turning them into the best team in the league. There are many upgrades and items to purchase so that you won't get bored. You can also enjoy playing against other players so you will always have something to do. The game also has stunning graphics