Download Dream House Days APK and enjoy this management simulation game where you are the landlord. Decorate, design and build the dream house your tenants want!
Brief Description of Dream House Days
Dream House Days is a recreational and management simulation game where you play as both the architect and the landlord. Your task is to build your dream house and furnish and decorate them to the taste of your tenants. As you make houses, you earn bonuses and ratings from tenants, building your reputation in the real estate world.
The app was released on the 28th of January, 2013, by Kairosoft. The game is rated E, meaning everyone can play it because it contains no violence and bold themes. The game has seamless gameplay and easy controls that anyone can use. It is using your finger to select options indicating the actions you want to do. It is picking up furniture and items that you want to use to decorate and design houses.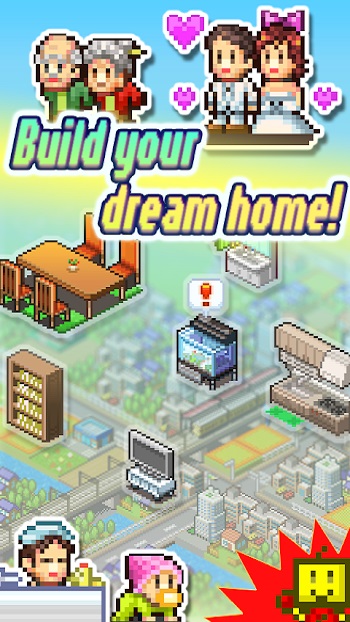 There are different tenants you meet that have demands on the kind of house they want to live in, and after completion, you receive money as a reward. The funds are used to purchase different upgrades. Apart from cash, you also earn research points and tickets. Research points are gotten as tenants use furniture placed in the house, while tickets are obtained when you use your real money to purchase them.
Dream House Days is an exciting game that keeps its players engaged because there are many ways you can decorate houses with a variety of furniture and decorations made available. The game also has very vivid graphics.
Fun Gameplay and Concept
Dream house days is a management game where you furnish apartments and grow them
into your dream houses. It must be to the tenant's satisfaction before you get paid. Meeting the demands of your tenants earns you higher ratings as a landlord and builds better relationships with them.
Your main job is to build comfortable apartments, make profits and keep your tenants happy. This can be done by adequately furnishing your tenant's house. This increases your ratings as a landlord, and it is also important to note that there are competitions that you enter by the end of every year in the game and rewards and prizes are there to be won.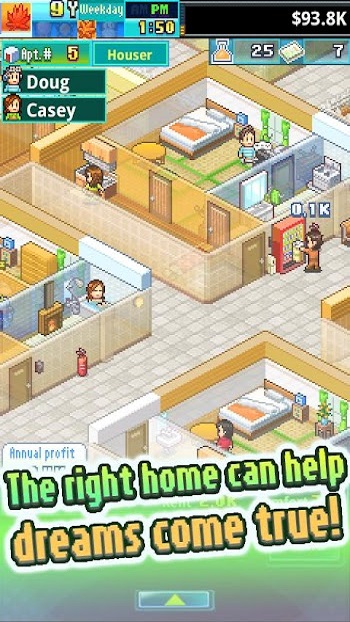 Tenants go on with their ordinary day-to-day lives and partake in everyday life activities. They can go out on dates, to school, shopping and work. Tenants even get married and have kids, and you are allowed to build your relationship with your tenants as you do research, do scratch cards and give advice.
Furnishing your apartments properly raises the standards of the house you made. It increases the rents and comfortable and seasonal upkeep costs.
It is a very entertaining management simulation game with many upgrades available for purchase to keep its players engaged while they play. The game also has stunning graphics that make the user interface more satisfying.
Interesting features to look out for
As you play Dream House Days, you can look for these different fun features that will give you a better gaming experience. These features are available in the dream house Day latest version.
Dream House Days is a management simulator, giving very realistic gameplay, from the houses built to the rent collected. The game gives you a very natural feel to being a landlord and having tenants.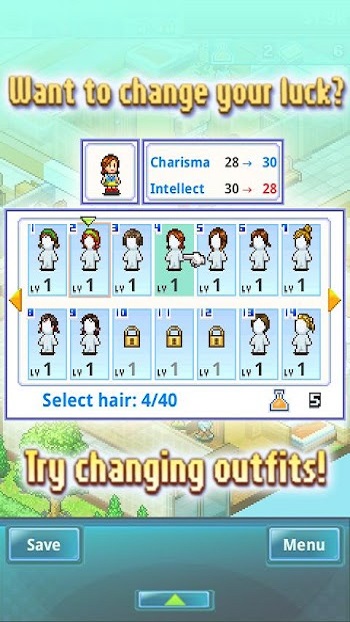 Tenants are fundamental in this game as they are the ones whose demands have to be met, and also, recruiting new tenants leads to more profit for you
There is a competition that takes place at the end of the year where prizes and rewards can be won
Relate with tenants that stay in apartments that you own. Building relationships with your tenants increase your ranking as a landlord and leads to more tenants coming in, and increases profit for you
Improve the standards of your apartments by constantly upgrading them by adding new furniture and decorations. This also leads to more research points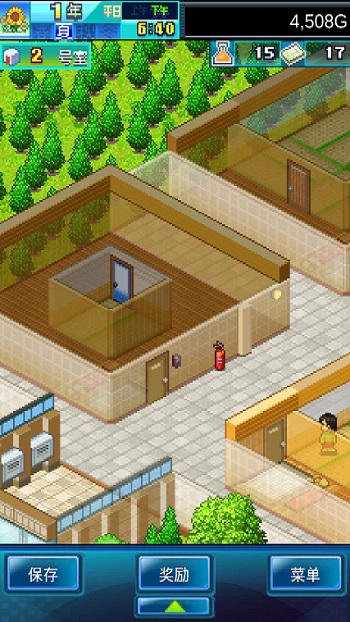 Tenants pay weekly rents to the landlord at 10 pm using their wealth. The most affluent tenants from each house pay the rent.
Your tenants have nuclear families that live in their houses with them. The tenants follow
the process of falling in love and getting married, followed by giving birth to their kids. The kids of this family later grow up, and if they have better stats, titles and hobbies, then they acquire apartments of their own.
As children grow, they attend schools to further their education. Different schools are available in this game.
There is a shop where furniture and other products to upgrade can be purchased. Apart from money, research points and tickets are also used as currencies.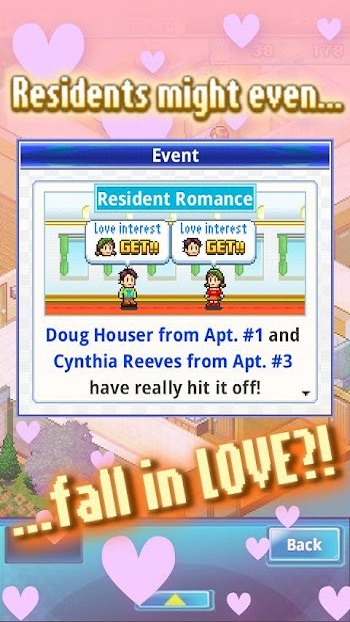 As you progress in the game, stats are recorded to judge your performances in all aspects, including wealth, landlord rankings, school and how you perform in other parts.
Download dream house days and enjoy all these features and more.
Dream house days tips and tricks
Many tips and tricks help you get the best out of your gaming experience. For one, when decorating your apartments, place one bed and one lamp at least in each house. Also, when a tenant gets married, you should add a kitchen, fridge, cupboard, toilet and others that will make their married life happier. Another tip is to ensure you properly use rents and deposits. This is done by adding high-level items and making combos for a beautiful house. Not all tenants can afford the rent, so that you may lose money on upkeep. Also, note that unique rooms are the best way to raise deposits as they contain many high-level items.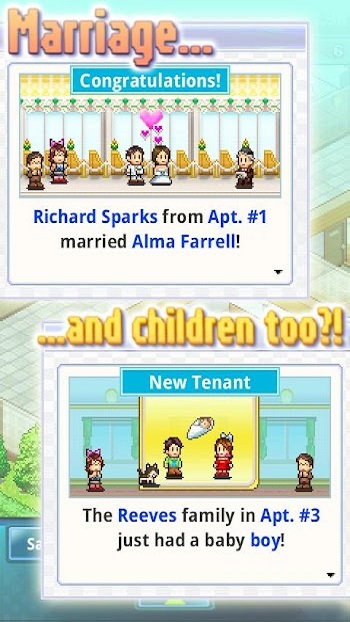 Conclusion
Dream house days is an enjoyable management simulation that will keep players engaged as they play. It has realistic gameplay, beautiful graphics and many upgrades to keep players interested.