Download and install Design Home APK to learn how to improve interior design skills and the chance to implement new ideas into a home design.
Description of Design Home
Design Home: Real Home Décor is a simulation game that assists players in decorating their homes in various styles. While playing this game, you have the total liberty to select which furniture you want to use to decorate your house more beautifully and splendidly.
If you have always noticed the beautiful interior of homes in interior magazines and believe that you can make better designs, then Design Home will provide you with the chance to show your design skills. You will be taken to a real 3D space that allows you to design and decorate your kitchen, living room, bathroom, bedroom and so on.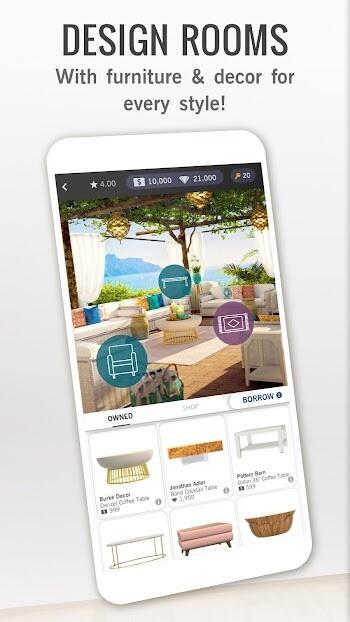 Select the Right Furniture for Every Room
Do you plan to purchase a new house but are confused about how to arrange the interior of that house beautifully? Or do you have a strong passion when it comes to designing? Then you should experience what the game Design Home: Real Home Décor brings; with this app, you will have the chance to unleash your design talent and turn the house into your dream home. You will have the chance to redesign your apartment according to the different room spaces provided by the game, and you have to select the right furniture for the right room. At the start of the game, the house you will be taken into will be empty without anything in it. Then it is from this level you will have to employ your creative mind to pick which accessories are appropriate for each part of the room.
Several Themes and Challenges
Every day, you will encounter some new themed challenges you will have to overcome in setting up the home, such as decorating a traditional bedroom that will be fitting for an apartment situated in Austria or creating a living room that is industrially designed and perfect for a couple that had just gotten married.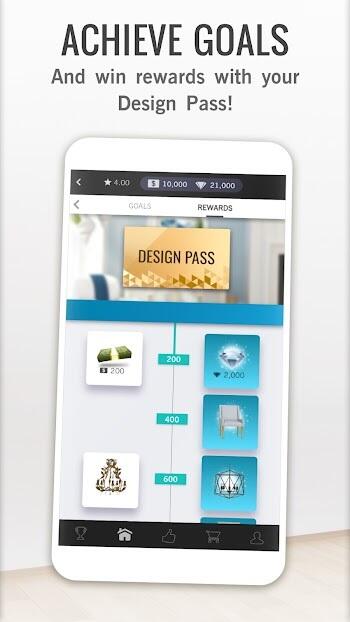 Each challenge comes with its requirements according to the theme, where you will be required to use some items from the interior catalogue provided by the game. With the requirements demanded by the described challenge, the game will give you the feeling of being a real-life designer working hard to satisfy a real-life customer.
Improve Your Decoration Skills
Do not think that this game is just for decorating the home alone. This game will also benefit people in the design industry who want to experiment with various ways to arrange furniture or the kind of furniture that befits each room. After that, this game also presents a new creative space to the players where they can unleash their passion and try to complete these levels. In addition, Design Home is also useful for people who want to improve their decorating skills freely and create their dream apartment. As the design process goes, you are given a chance to unlock several different interiors to create your dream house.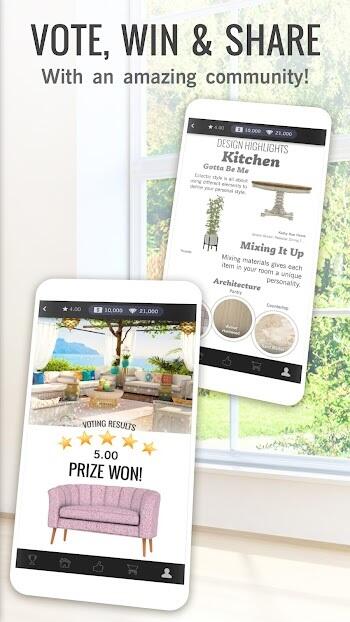 Different Luxurious Items of Furniture
This game will allow you to apply your favourite furniture, such as a luxurious sofa or Gothic lamp, to help create a design that will impress many people. All the furniture in this game is fully simulated from real-life items produced by popular brands. If you don't possess your favourite furniture, you can ask your friends to lend you items from their inventory.
Purchase at the Best Brand
In this game, you will be free to shop for expensive furniture to help you bring your dream home to life. You can also experience high-end shopping with very popular brands like Loloi, Noir, and Kathy Kua Home, where you will have access to a wide range of products with their unique designs. This will help you make your home decoration come true and more alive. The developer of this game also adds new decorative items and furniture every day, giving you the chance to design as much as you desire. This game has no boring moments if you are passionate about interior decorations.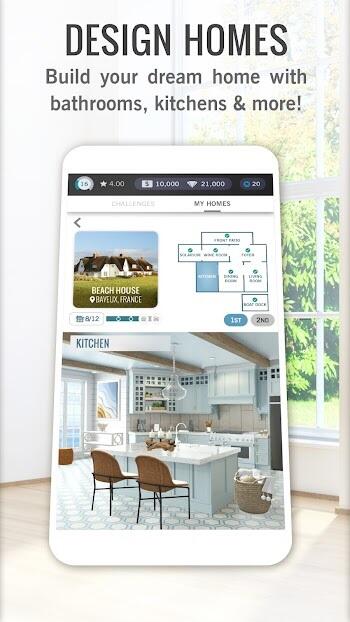 Take Part in Design Competitions
After you have completed a design job and believe it is worthy of being featured in a prestigious magazine like Vogue Living, all you need to do is press the Submit button. If your design is good enough, you will receive notifications of diamonds and new furniture themes.
Also, you can search for daily challenges that do not require that you make thematic designs. Just participate in these challenges and submit your designs to be rewarded accordingly.
As your storehouse increases in value, you will level up faster, including discovering impressive works of art and strange bonsai pots. If you don't have enough keys needed to send the design, evaluate other people's works and receive some more items.
Design the Perfect Room
There is no denying that Design Home is a very innovative game, and you will fall in love with it. If your taste in designing is pretty good and high, you can quickly perform the game's tasks. This game will surely give you some special ideas you can apply in real-life design. For example, to make a house meet the standard, you have the liberty to select items with different styles and colours.
Vote for the Best Design
After you have completed your designing job, you will have the chance to place votes on rooms that other players in the game have designed. Players are given a chance to vote on works that deserve 5 stars. The game boasts some impressive shimmering and realistic graphics that will impress you.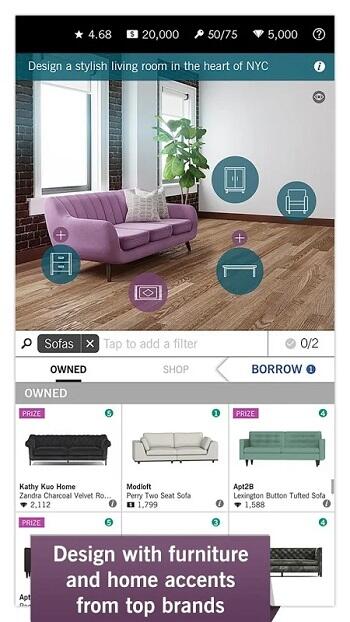 Design Home is a one-of-a-kind app that many home designers worldwide have on their mobile devices. Currently, the game has over 50 million downloads on Google Play alone. That is an indication of how wonderful this simulation game is.
Final Take
The most impressive thing about this app is that it allows players to design their own homes in their own styles. You have the chance to create unlimited interior decorations freely. You can learn many things concerning how to clean and decorate the home, a skill which you can apply in your real-life home.


Join Telegram Group
Download and install Design Home APK to learn how to improve interior design skills and the chance to implement new ideas into a home design.