Download and install Dawn of Zombies: Survival and play in a zombie apocalypse time. Players will have to survive all the chaos as if that is their last day.
Description of Dawn of Zombies: Survival
Dawn of Zombies is gradually growing popular in the gaming community. It has been downloaded over 5 million times on Google Play alone, and the number is still growing significantly.
This is an online simulator game of survival where you will be taken to a post-apocalyptic world evidenced by destruction and chaos everywhere you turn. Millions of people have died and turned into zombies due to a massive world pandemic known as the Conflagration. Those that lived through the Conflagration would have to survive through radiation, diseases, fanatical mutants and zombies, aberrations, and hunger.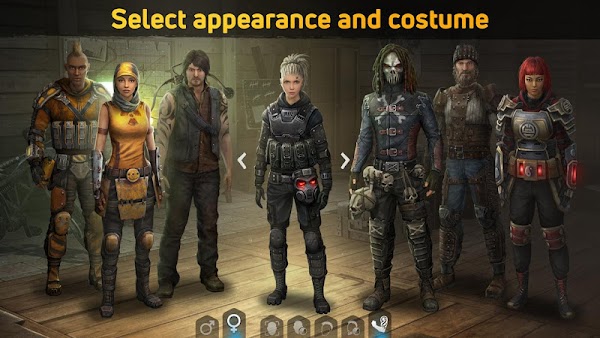 You are one of these few survivors – and, of course, you will have to battle other survivors for resources, such as food, clothing, and shelter. But more challenging tasks are awaiting you. The weather is not favourable, so you must find a way to survive through deadly frost and withering heat. Your survival skill will be put to the ultimate test. As you play on, you will have to collect resources that will help you in the long run. You have to exercise extreme caution as you play, though, because the Territories are much more dangerous at night.
The Gameplay
The world has been in chaos; the number of surviving humans has been significantly decimated, and those who die rise again from the dead to become zombies, putting a great threat to human survival. Fortunately, you are still one of the few survivors and must continue pushing on. You are known as the Strider – the entity that stalks the wasteland and survives in situations that seem unsurvivable. But you do not have to survive the zombies alone, and you will have to survive other men who are desperate and ready to kill you just for your canned food or your leather boots as you explore such places as the aberration Zone and the Last Territories.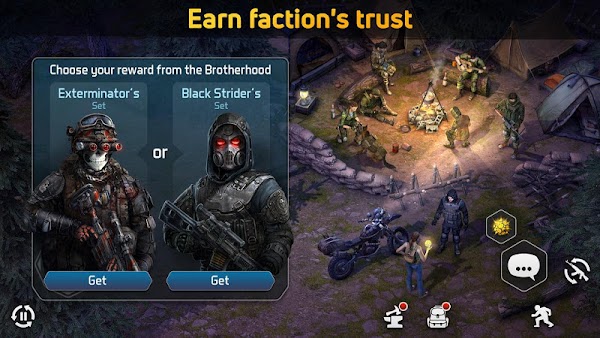 A part of the story revolves around the disappearance of the only surviving friend you have left; he was a natural-born expert of aberration and mysteriously disappeared. However, you are convinced that he has not been killed, so you are on a quest to locate him. He is the only one who can help you survive this wasteland, regain your memory, and help you with the awakening. Do not forget, however, that the night is always darkest just before dawn.
The Outstanding Features of Dawn of Zombies: Survival
The following are the features you should expect when you begin to play the game. These features will give you a good idea of what you would experience in the course of going through the gameplay:
Build on Both Ground and the Underground: You can build a shelter on the ground to protect yourself against external elements and zombies. But if the weather is too unkind or your fortress is not safe enough, you can decide to build an underground bunker.
Free Restoration of Energy: When you consume food, you will regain the energy that you have lost. You can also gain energy by remaining n shelter and taking time to rest.
Survive: The most important aspect of this game is your survival. You have to protect yourself from those unkind heat and frost, take time to recover from disease and radiation that you might have suffered in your quest, and you must quench your thirst and satisfy your hunger.
Follow the Tale: In this game, you will encounter several characters, and you can pick any character you want to role-play. You will also have to play through an unlimited number of quests.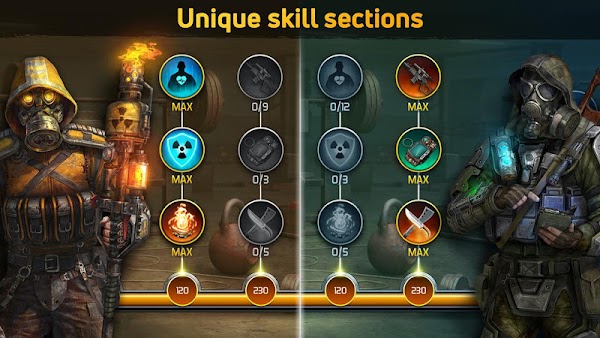 Pick Your Vehicle: It won't be convenient to explore the wasteland on foot alone. You must have something that will carry you around so you won't tire up too easily. You can choose your vehicle ranging from a UAZ to a common bicycle.
Realistic Lighting and Graphics: The developers of this game have made an extra effort to be attentive to details. There will be a realistic conversion from day to night, including the climatic changes and weather. Everything looks as realistic as possible.
Locate Mysterious Artifacts: When you get to the aberration zone, you will have the opportunity to find some lost and strange artifacts. These artifacts might be important in maintaining your survival.
The Wastelands: In the wasteland, you will encounter several elements, such as wild animals, bandits, anomalous ruins filled with zombies, dark forests, and so many others.
The Weapons: You can use weapons against enemies to make them bleed and burn. You have to select the right weapon for the right situation.
Different Factions: You may have to coop and trade with several other factions, ranging from the scientists to the military. In some cases, for your survival, you may have to adapt to situations.
Gain Reputation: You may be rewarded with special gifts when you establish yourself among several characters and factions.
Advanced Craft: You will have more than a hundred blueprints for vehicles, armour, and weapons at your disposal.
More than 60 Weapon Kinds: There are several weapons that you can pick from, such as Mosin-Nagant, and Makarov Pistol. M-16, AK, and so on.
Stealth Mode: You must remain unnoticed; you can carry out attacks in this mode by hiding in the bushes, sneaking up on your enemies, and killing them suddenly and instantly.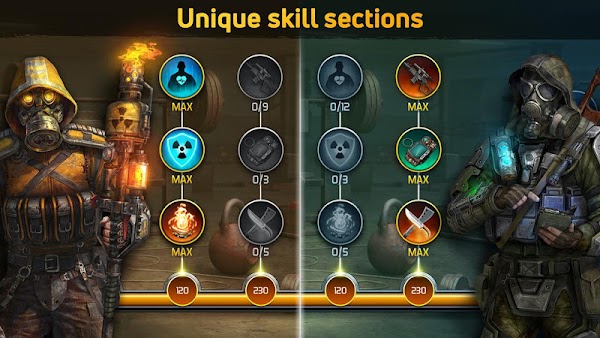 Customise Your Weapons: Besides having the right weapon, you can also customise these weapons to make them even more effective.
Complete Events: You can complete events by attacking camps where these fanatics hide or protect your loved ones and allies from zombie attacks.
Changing Locations: The locations of your quests are not constant, there will always be a change, and you must adapt to the changes. Therefore, search for hidden stashes and airdrops, and explore your surroundings to get the most out of your location.
Activate the Golden Status: You will be granted gold and skill point bonuses, extra inventory features, and free gear with which you can perform more effectively.
Last Words
If you want a survival game you can play in your free time, then Dawn of Zombies is the best one for you. However, you should understand that this is a very addictive game and might take a lot of your time. Therefore, only play this game when you have a lot of free time.