Download Bus Simulator Original APK now to live the life of a bus driver from the safety of your device's screen. Enjoy the realism this game has to offer!
About Bus Simulator Original
Bus Simulator: Original is a 3D simulation game that immerses you into the world of bus driving. This world is one of the vehicle collections, beautiful interiors, and maps necessary for navigating the roads. So get ready to do lots of driving in this game.
Bus Simulator: Original was released by Ovidiu Pop on the 14th of February, 2015. Video game developer, Alexandru Marusac, developed it. It features high-quality graphics, animations, and well-designed buses to give you the best bus simulation experience you'll ever come across in a game.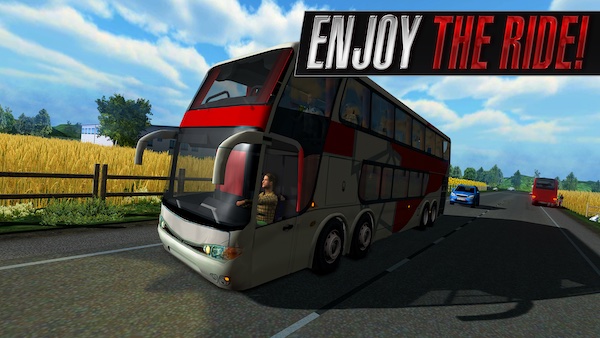 The game is only available for mobile platforms at the moment. It is compatible with devices iOS 8.0 and higher. For Android devices, you need an Android 0S 4.4 or higher. Bus Simulator: Original offers you a chance to become a real bus driver. It provides you with realistic situations you would face if you were a real-life bus driver. This game is as real as it gets.
Features Of The Game
Bus Simulator: Original is a game with a very close representation of bus driving. The features aim to give you a gaming experience oriented around bus drivers' work. These features include:
Maps:

Bus Simulator: Original features realistic maps of popular cities such as Los Angeles, Berlin, Rome, and Paris. You can explore the districts and neighborhoods in the cities. You can also see real famous places and get some sightseeing in.

Buses:

Bus Simulator: Original has a rich bus system of over 25 buses for you to choose from for your duties. It features single-decker buses, school buses, double-decker buses, and other beautiful vehicles. The prices of the buses vary based on their sizes, speeds, and models.

People:

The game features animated people, showing them entering and leaving the buses.

Weather:

Bus Simulator: Original's Free Ride mode has unique weather conditions customized to make the game feel more real. You get to choose the type of weather you want to drive in.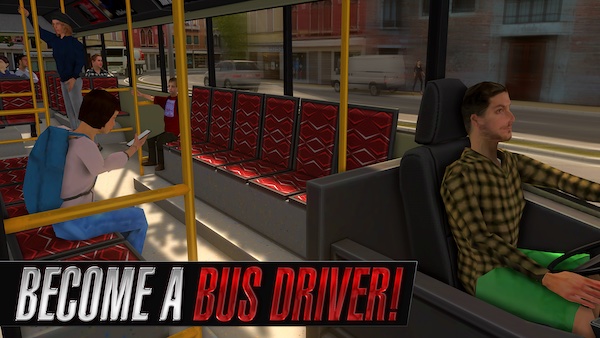 Locations:

Bus Simulator: Original offers realistic landscapes and location details. The locations include city, countryside, desert, snowy and mountainous areas.

Damage:

When damage occurs, the effect is visible. Bus Simulator: Original features realistic damage visuals.

Controls:

Bus Simulator: Original has three control options. You can control the bus by tilting your phone, tapping buttons, or using the steering wheel. There's also a button for opening or closing the bus doors.

Interiors:

In Bus Simulator: Original, the bus interiors have detailed designs. The better the vehicle, the better the interior design.

Traffic:

Bus Simulator: Original features an intelligent traffic system.

Online Rankings:

Bus Simulator: Original lets you challenge other players in online rankings.
Since the vehicles are not free, you need to keep working to be able to afford them. You also need money for vehicle upgrades. Pro-tip; obeying the traffic rules helps you earn more money.
Bus Simulator: Original's Gameplay
In Bus Simulator: Original, all you have to do is be a bus driver. Pick up passengers, stop at the bus stops and deliver your customers to where they need to be. The game has a map and a navigator to aid your journey to the set locations.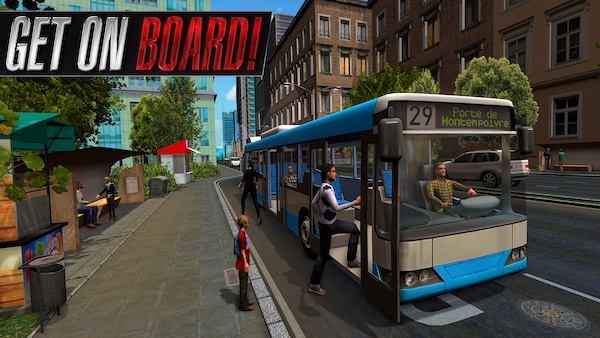 Each passenger will give you a specific amount of money. As you grow your earnings, you'll have enough to buy more transport buses. As you drive, you must comply with traffic laws and maintain your vehicle.
The first step of gameplay is getting the vehicle for your operations. Your first vehicle will not be the most beautiful, but it is functional. Using the 'Start' button, start the car and select the driving mode of your choice.
There are three different driving modes: Tilt Mode, Steering Wheel Mode, and Critical Control Mode. Tilt mode is only an option for devices that support tilt sensors. It lets you experience every movement of the vehicle.
Besides the driving modes, Bus Simulator: Original has two gaming modes: Career and Free Ride. Career Mode lets you play as a bus driver who takes passengers wherever they want. In Free Ride Mode, you can drive your bus without the restrictions of passengers. Just explore the city streets in a leisurely mood.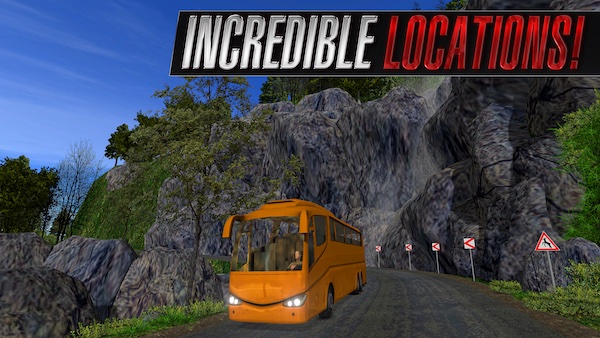 In Career Mode, you drive to the bus stop to pick up the passengers. As the passenger's board, they have to buy tickets. The amount you receive from that trip is the total ticket fees. Then, take your passengers to their requested destinations.
When you go against the laws of the road, deductions are taken from your earnings. To avoid this penalty, avoid passing red lights, overspeeding, car accidents, and other mishaps.
About The Developers
Bus Simulator: Original offers you an authentic simulator experience of bus driving. The game is powered by Ovidiu Pop, an Android video game developer. Since its inception in September 2012, this company has produced 20 games.
Ovidiu Pop also has a download count of 300 million and has products that rank in the top 1% of downloaded games. Other games from this developer include Euro Truck Evolution Simulator, School Driving 3D, Driving School Sim - 2020, Coach Bus Simulator, Euro Truck Driver 2018, and Real Driving Sim.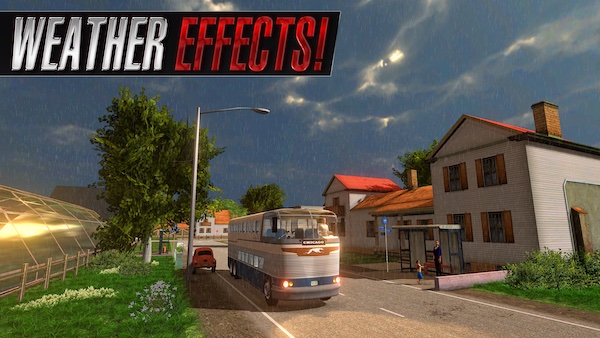 The company specializes in games that bring you as close as possible to experiencing real-life situations. So far, the games produced have succeeded at this.
Conclusion
Bus Simulator: Original is one of the best simulation games playable on Android devices. It features realistic game physics, giving you gameplay where you must calculate your moves to avoid damage and complete your missions. The variety is also refreshing. Having so many options for the buses, weather, locations, and controls is a nice touch.
Bus Simulator: Original offers a map that helps you find your way around withour getting lost. The game is free top lay. You get to enjoy all the features without reaching into your pocket. It does have in-app purchases of $1.06 - $18.99 per item, but you can use the in-game currency for them. If driving relaxes you, you'll find this a good way to wind down after a long day.