Download Bright Memory Mobile APK, the shooter game by a geek for geeks and non-geeks. Battle to your heart's content and enjoy the thrill of the game action.
An Intro To Bright Memory Mobile
Bright Memory Mobile is a mobile game with first-person shooter action. It is a video developed by FYQD Personal Studio and published by Playism. It was released for iOS in November 2019 and introduced to Android platforms in January 2020. The game also has Windows and Xbox versions.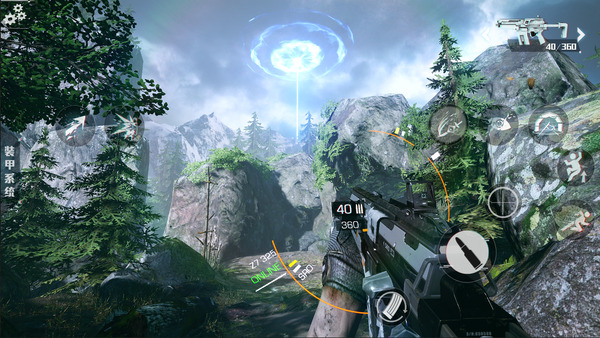 Bright Memory Mobile is the prequel to a longer game titled Bright Memory: Infinite. In Bright Memory Mobile, players can roleplay the shooter and control different special abilities. The game is intense throughout its length.
It's also a 3D game with a bit of a sci-fi theme. The game's main character has the duty of solving puzzles and fighting enemies. The enemies include humans and some weird-looking creatures.
Although the scenes can be gory, the game is child-safe to an extent because you have the option of turning off the blood. One may consider the game more teen-safe because of its curse words.
Bright Memory Mobile Gameplay
In Bright Memory, you play Sheila, an employee of the Science Research Organization. Her job is to get an ancient power from the military group, SAI. This power is important because it can bring the dead to life. The game is set in Land In The Sky, located above the Arctic Ocean and home to ancient creatures.
Sheila uses guns, a sword and her special powers, telekinesis and attacking with energy blasts. You can combine her skills as needed to defeat the enemy. Bright Memory Mobile rewards you, especially when you use a notable combination.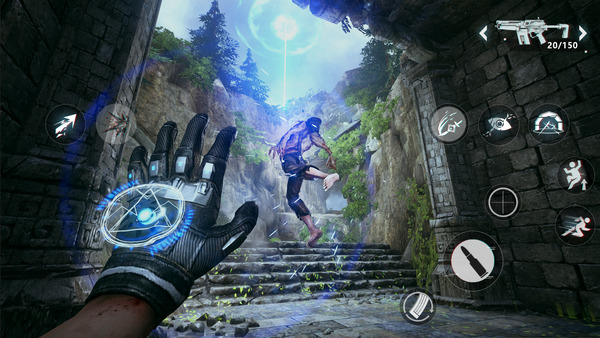 For this reason, adding variety to your attacks is advisable if you want high scores. If you keep using just one attack form, you may win, but your end score will not be as high. In addition, you'll need to unlock some levels of the game feature puzzles to unlock. Combat success also earns you XP (experience points) that you can use to unlock more of Sheila's skills.
The game's main weapons are a machine gun, a pistol, a zapper gun and a light sword. The light sword can produce energy beams and an electromagnetic pulse that paralyzes opponents while it has them suspended in midair.
When you use the light sword, you must wait for a cool-down period before using it again. This weapon is particularly useful when battling armoured enemies because bullets do not affect them. Sheila also has a grappling skill that enables her to launch herself into areas or at enemies. Gameplay is about an hour long, so make the most of it.
Bright Memory Mobile Game Features
The peculiar features of the game include:
Story: Bright Memory Mobile takes place in an area with a breathtaking landscape. Land In The Sky has cavernous rock terrain with lots of space you can explore. It is home to several magical creatures. For instance, there's a lion with gills in its neck and an armadillo shell on its back. In addition, there are headless creatures with faces on their stomachs. The monster opponents are not only scary-looking but also hard to defeat. This is why you need to combine your skills to do it.
Language: Bright Memory Mobile's voiceover is done in Chinese. However, the game has English subtitles that are manageable. They do the work, at least.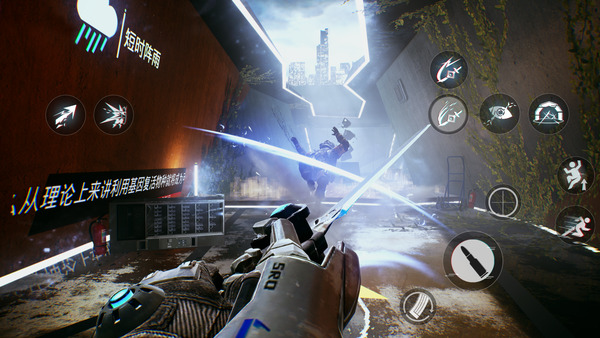 Levels: Each level introduces a more open area. This increases the attacks by monsters because they have more access to you.
Puzzles: In some of the levels, you'll have to solve puzzles before you can play.
Pricing: Bright Memory Mobile costs a purchase fee of $1.99. It's affordable and seems like the game's way of making up for its problems.
Visuals: The game does okay in the visuals. The light sword animations are incredible, and the other graphics look good too.
Bright Memory Mobile offers a fun shooter gaming experience. It's not long but gives you a taste test of what to expect in its sequel, Bright Memory: Infinite.
The Problems In Bright Memory Mobile
A good place to start is the language barrier. Not everyone who plays the game is Chinese, so the voiceover is a problem. It is well done and high-quality, but what good is a voiceover if some players do not understand it? Unfortunately, the subtitles are not so good, so they're insufficient to compensate for this problem.
The English are often flawed. The good thing is that Bright Memory Mobile somehow manages to get players to understand what's going on in the game. But, of course, that's the point of narrations, so it all works out. An improved subtitling system would be a nice addition, though.
On to the next, the controls are awkward. Buttons are technically everywhere with the way they're spread on both sides of your device's screen. This makes it difficult to produce seamless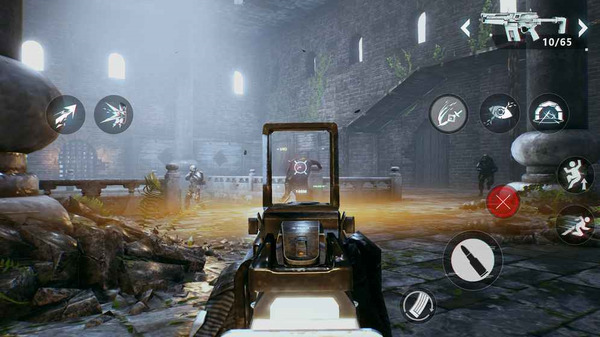 The lip sync is also poorly done, making it hard for even Chinese speakers to follow the story. In addition, there are glitches in the audio. Despite these issues, Bright Memory Mobile does deserve some claps. For a game developed by one person, it is still a work of art, giving you unique enemy characters and a mythical story to play.
Conclusion
Combat is the game's strong suit. The gunplay is fast. It keeps your focus on the game the entire time. If you don't want your character to die, you must pay your full attention. The main character also has lots of abilities in her arsenal. So you don't have to rely only on your strategies to win. The variety of enemies is also refreshing.
The transition from normal human soldiers with guns to flying beasts and the undead is amazing. The game is not so bad. You have close to an hour of exciting gameplay. Bright Memory Mobile is a game with great console potential. The sad part is it has not been well optimized for consoles. The console game has issues too. You might as well just play this version.